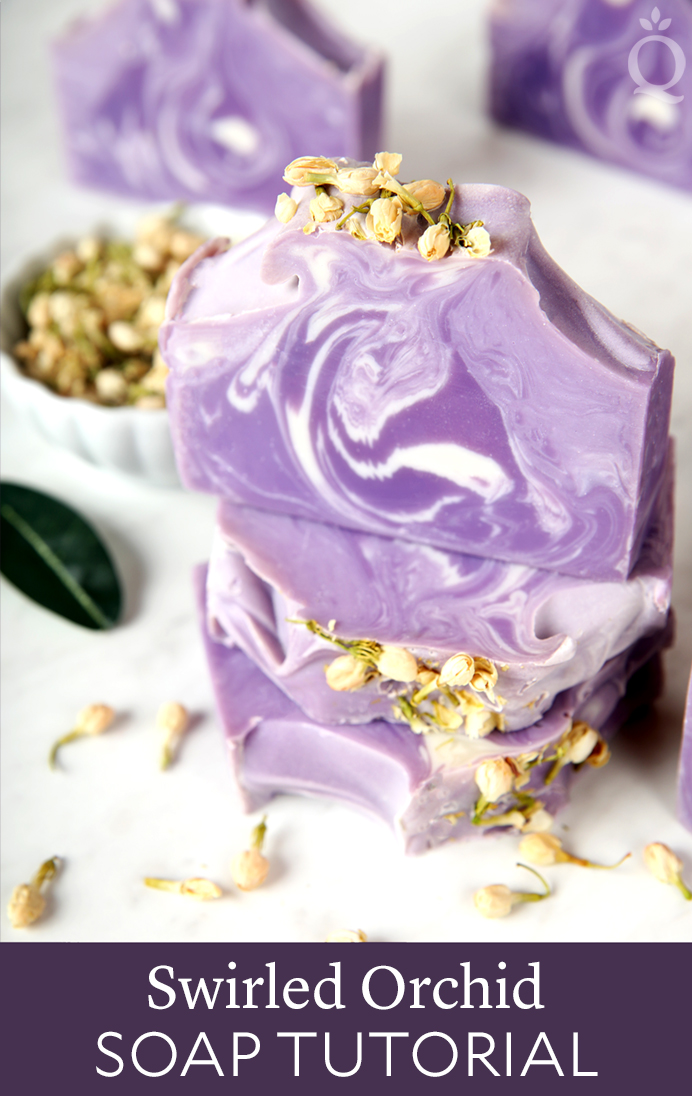 The sophistication of orchids and jasmine flowers inspired this cold process soap. It's scented with new Blushing Orchid Fragrance Oil, which has notes of tuberose, balsam, and musk. The scent blend is alluring and complex. To complement the scent, the soap is colored a regal purple and topped with elegant jasmine flowers.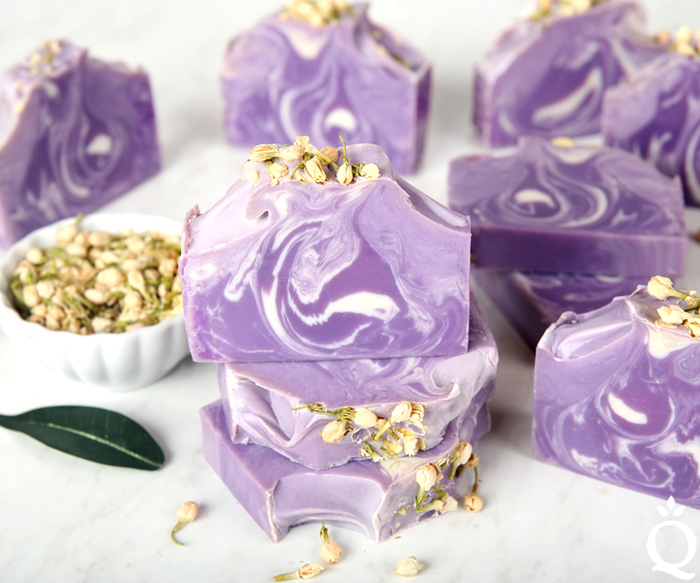 The Blushing Orchid Fragrance Oil and jasmine flowers are part of our new Modern Floral Collection, which includes four new scents, extracts, dried botanicals, and more. Click here to see all the new products.
The design in these bars is referred to as an In-The-Pot Swirl. Once the soap is split into separate containers and color is added, it's poured back into one pot and swirled together before being poured into the mold. It's a technique that's great for beginners and results in a completely different swirl each time. Just be careful to not over swirl the soap or the colors can muddle.