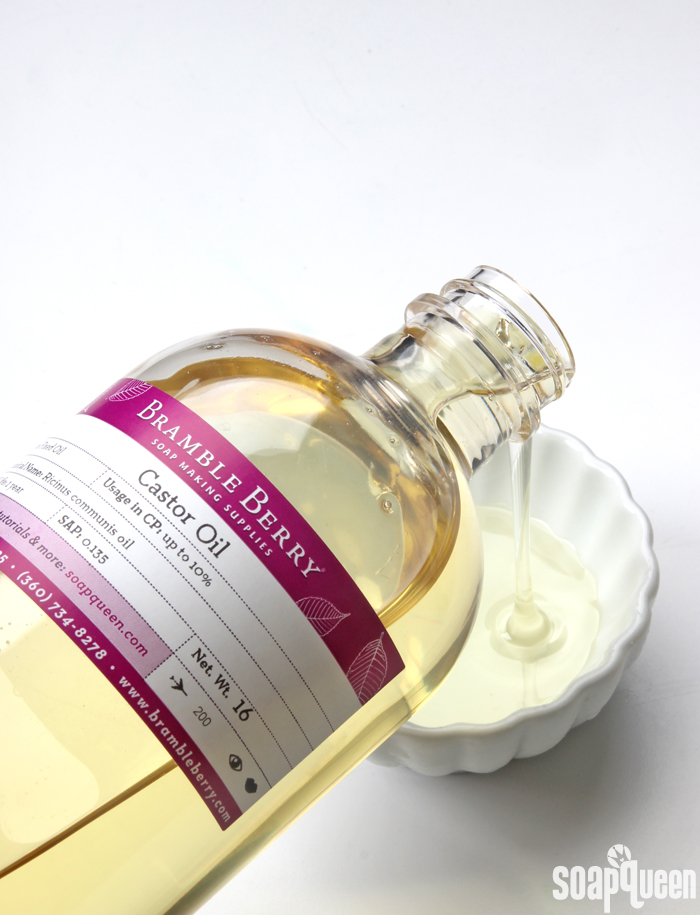 Castor oil is an extremely unique fixed oil. It has a thick and viscous texture and a slight odor. In cold process soap, it contributes to large bubbles and is known for its cleansing properties. Due to its lathering ability, it's a common ingredient in other soapy products such as solid bubble bath. It also adds shine and slip to lip products.
Castor oil is extracted from the seeds of the castor oil plant. The seeds are pressed to extract the oil within. It has a unique fatty acid profile, with 85-95% ricinoleaic acid, 2-6% oleic acid and 1-5% linoleic acid. In addition to bath and beauty products, castor oil is used in food and as a coating and lubricant in various industries.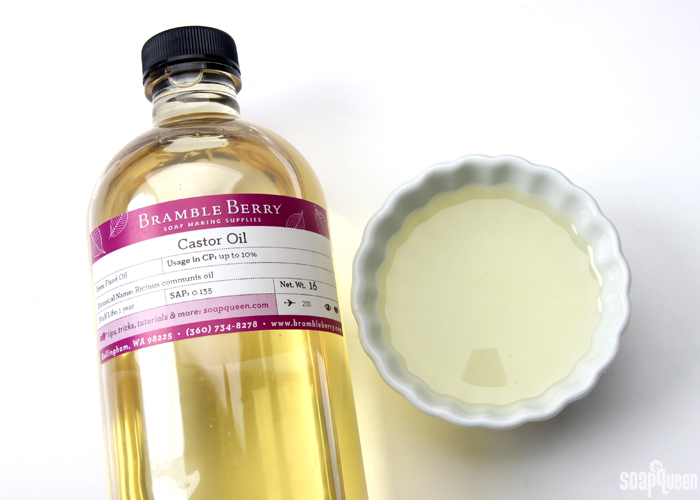 Castor oil feels similar to glycerin with a thick and sticky texture. It also acts as a humectant on the skin, just like glycerin. The humectant properties make it a wonderful addition to leave on products, such as balms. Castor oil has a shelf life of about 1 year.