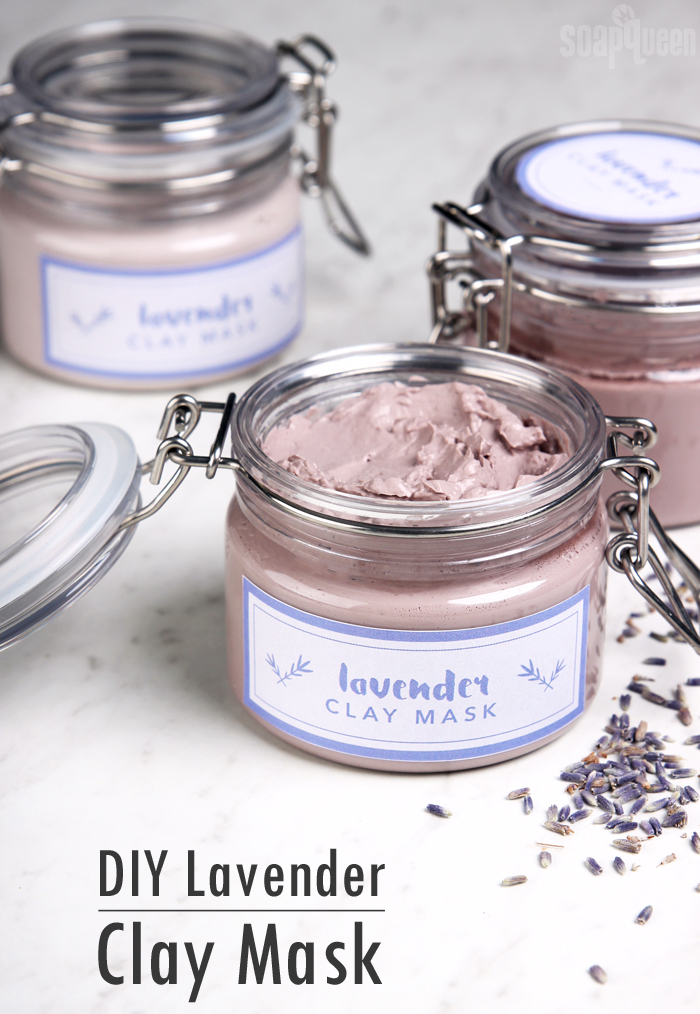 Usually clay masks are designed for oily skin. Because clay absorbs oil, it's a natural fit. This Lavender Clay Face Mask was specifically formulated for dry and sensitive skin. Don't let the list of ingredients intimidate you – it's surprisingly easy to make! Transforming the clay, water and oil into a luxurious mask is a satisfying and rewarding creative process.
This Lavender Clay Mask recipe contains a luxurious blend of argan and avocado oil to moisturize the skin. Argan oil is well known for its nourishing properties, and contains high percentages of vitamins A and E. The oils and distilled water are mixed together with Polawax Emulsifying Wax and BTMS-50 Conditioning Wax. These emulsifiers create a smooth, creamy, lotion-like texture, and prevent separation of the oil and water.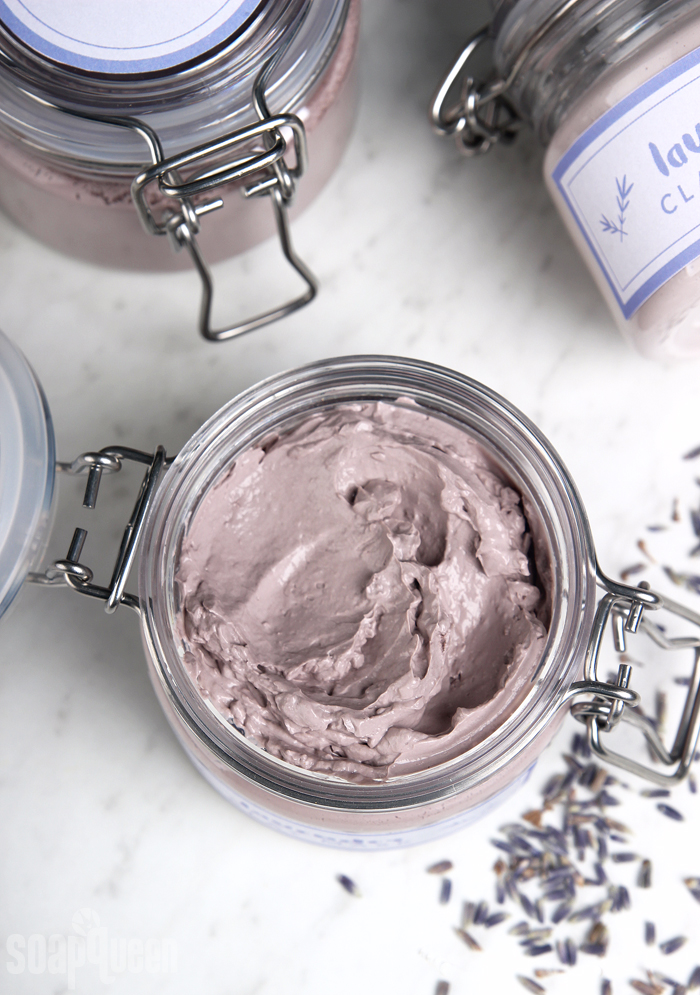 A mixture of kaolin and purple Brazilian clay is added to the water and oils. The majority of the clay in this mask is kaolin clay, which is very fine and gentle. Purple Brazilian clay adds a beautiful color and helps create a thicker mask. Lavender 40/42 Essential Oil adds a light scent, but can be omitted if your skin is extremely sensitive. Evening primrose extract adds skin-loving properties, but can easily be swapped for any other extract you may prefer. Find out more about extracts here.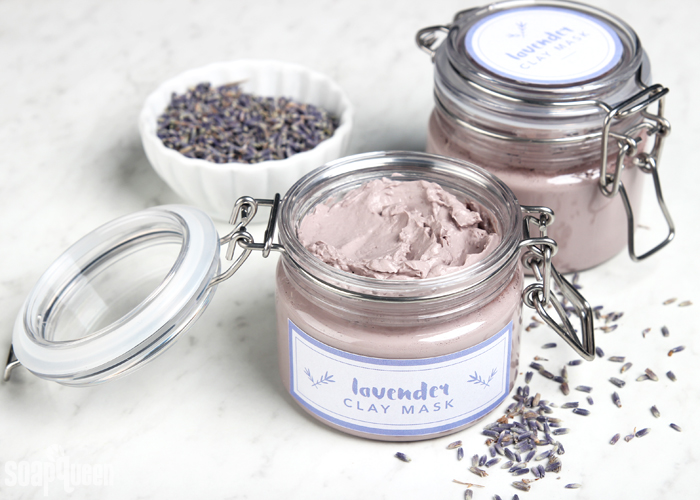 Overall, this mask has a lotion-like texture that spreads easily on the skin. Because it's formulated with dry skin in mind, it contains a fairly small amount of clay. If you apply a very thin layer to the skin, you'll find that after about 10 minutes it will dry. But if a heavier application is used, it may not fully dry and will continue to have a wet, lotion feel. If you prefer the mask to fully dry on the skin, increase the amount of total clay in the recipe to about 6 ounces.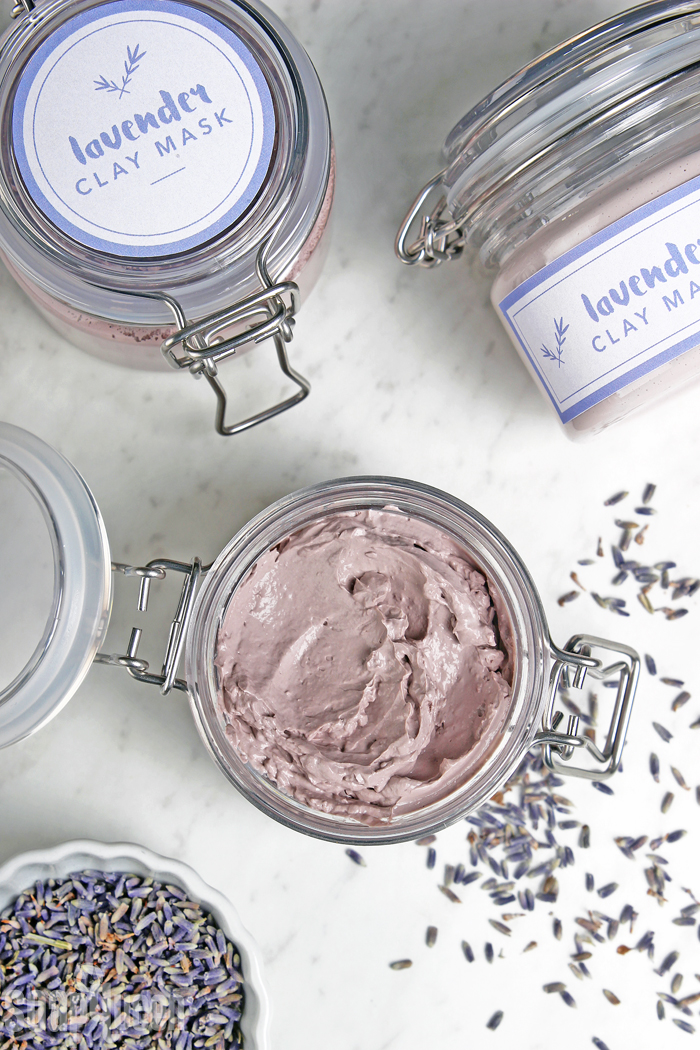 A few notes about recipe substitutions and changes:
Polawax Emulsifying Wax is a highly reliable and strong emulsifier. It could be substituted for the generic version, Emulsifying Wax, if you prefer, although this recipe was not tested with Emulsifying Wax. Due to the clay in the recipe, we splurged and used Polawax Emulsifying Wax to avoid any chance of separation.
This recipe calls for avocado and argan oil. Other oils can be used instead if you prefer; we recommend staying with liquid oils that absorb easily into the skin. Changing the total amount of oil in the recipe will change the overall texture of the mask.
Because this recipe is essentially a lotion and contains a large amount of water, a preservative is necessary to prevent mold and bacterial growth. We chose Optiphen, but other water soluble preservatives will work. Learn more about preservatives here.
Increase the total amount of clay if you want it to be better suited for normal to oily skin types. Decreasing the amount of clay may create a thinner product with more moisturizing properties.
If you prefer to use different clays, feel free to swap them. Clays have different absorbing properties, which will affect how it feels on the skin. Learn which clay is right for your skin.
If you have very sensitive skin, fragrance and essential oils can be irritating. Omit from the recipe if you prefer.