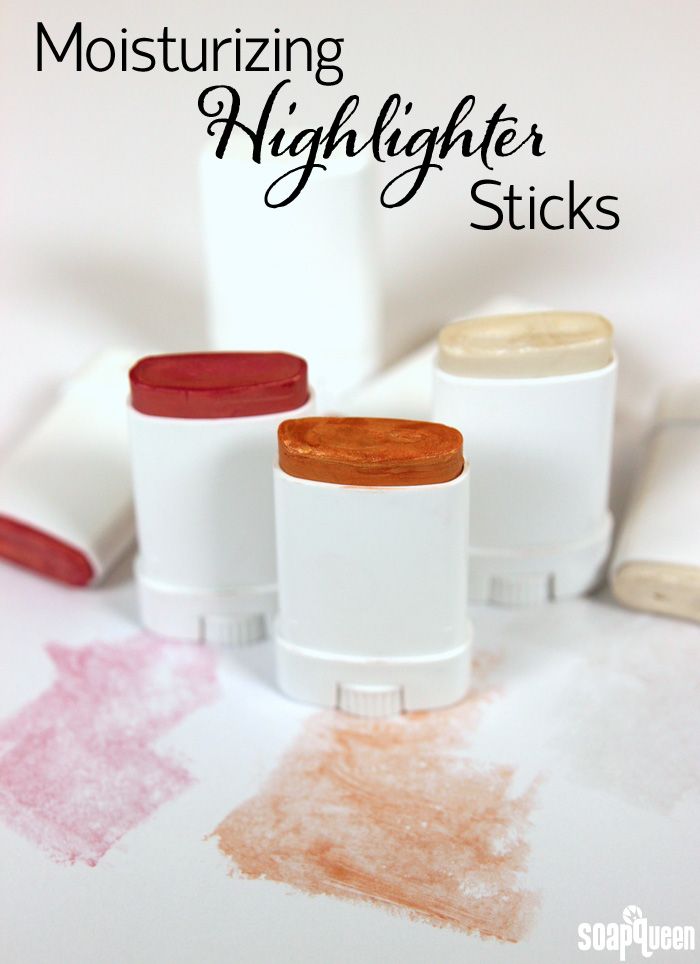 In the world of beauty and cosmetics, highlighting and contouring has become amazingly popular (seriously, it is alllll over Pinterest & YouTube). This beauty technique involves applying darker and lighter shades of makeup to certain areas of the face to create definition. Applying darker shades is referred to as contouring, while applying lighter shades is highlighting. Contouring and highlighting can create the look of a stronger jawline and more pronounced cheekbones. It's amazing how a little well-placed makeup can change the look of one's face.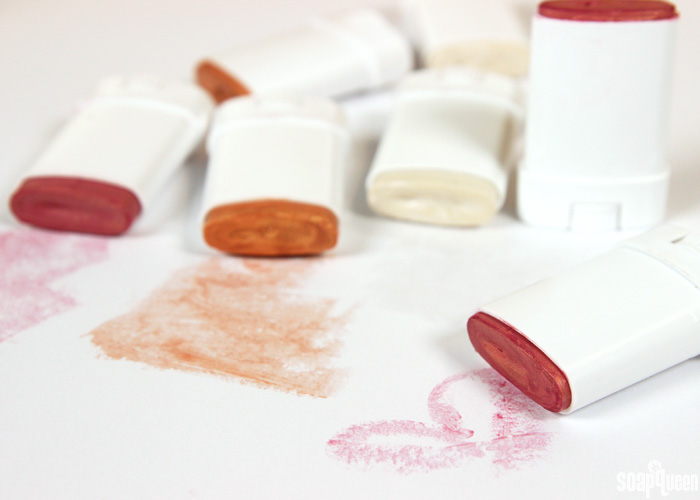 These Moisturizing Highlighter Sticks focus on the highlighting areas of the face that you'd like to "pull toward you." Primarily, highlighters are used on the cheekbones and under the eye area. These highlighters are made with moisturizing ingredients such as green tea seed oil and jojoba oil to keep skin hydrated.
Various colors of mica can be added depending on your skin tone. Below, we have formulated a basic highlighter shade with no color, as well as highlighters with a pink and peach tone. You can also add more or less mica, depending on how much highlight and sparkle you like. The amounts below could be considered an "average" amount. The spoon trick is perfect for testing them on your skin prior to pouring them into the containers. To see swatches on the skin, scroll to the very bottom of the post.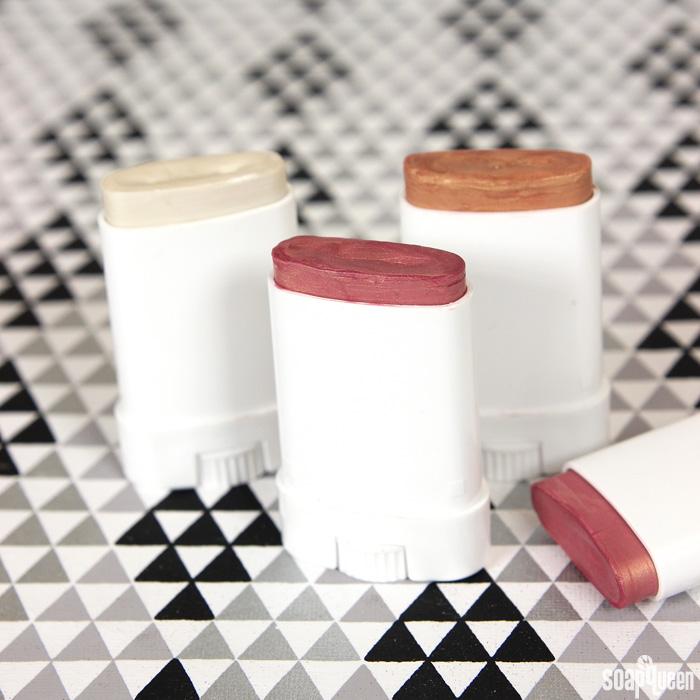 [Read more…]