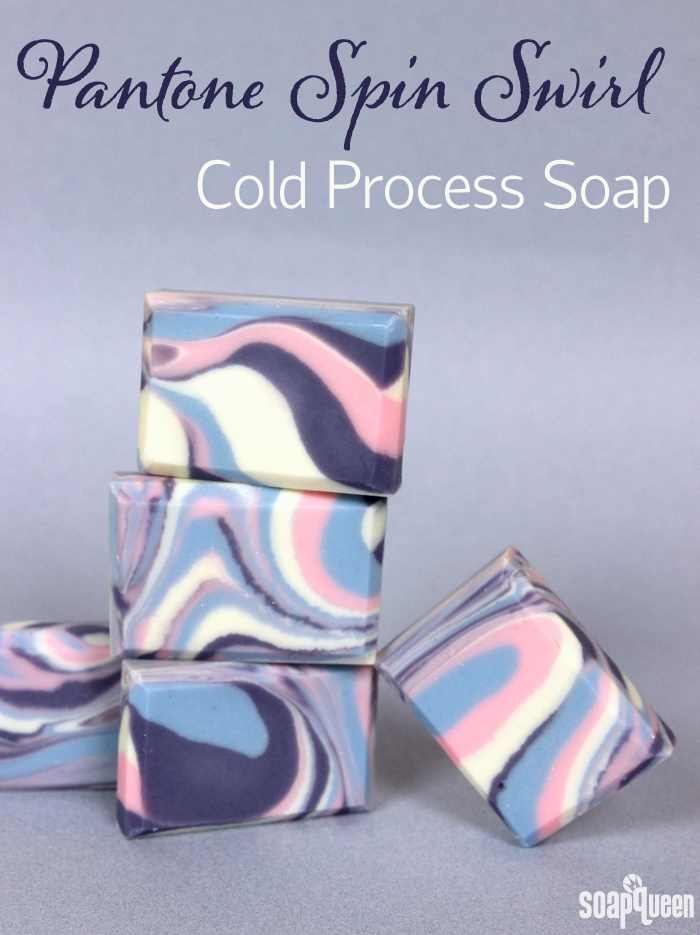 Keeping up with trends is fun, but it can also be difficult. They are constantly changing! One of my favorite ways to keep up with color trends is with the Pantone Color of the Year. This year, Pantone announced two colors for 2016, Rose Quartz and Serenity. When I first saw the color combination I immediately thought of a baby shower or cotton candy. But with time, I have started to see this color combination in more sophisticated applications and they have really grown on me. What do you think of them?
For this project, I was inspired by this photo to create a spin swirl cold process project using Rose Quartz and Serenity hues. I also added a deep purple for contrast. The spin swirl technique was made popular by Amy of Great Cakes Soapworks during a recent Soap Challenge Club. It's a very difficult design; it requires layering multiple colors of thin trace soap, then spinning the mold to create a unique swirl effect. The key is to use a slow-moving recipe and fragrance oils that don't accelerate.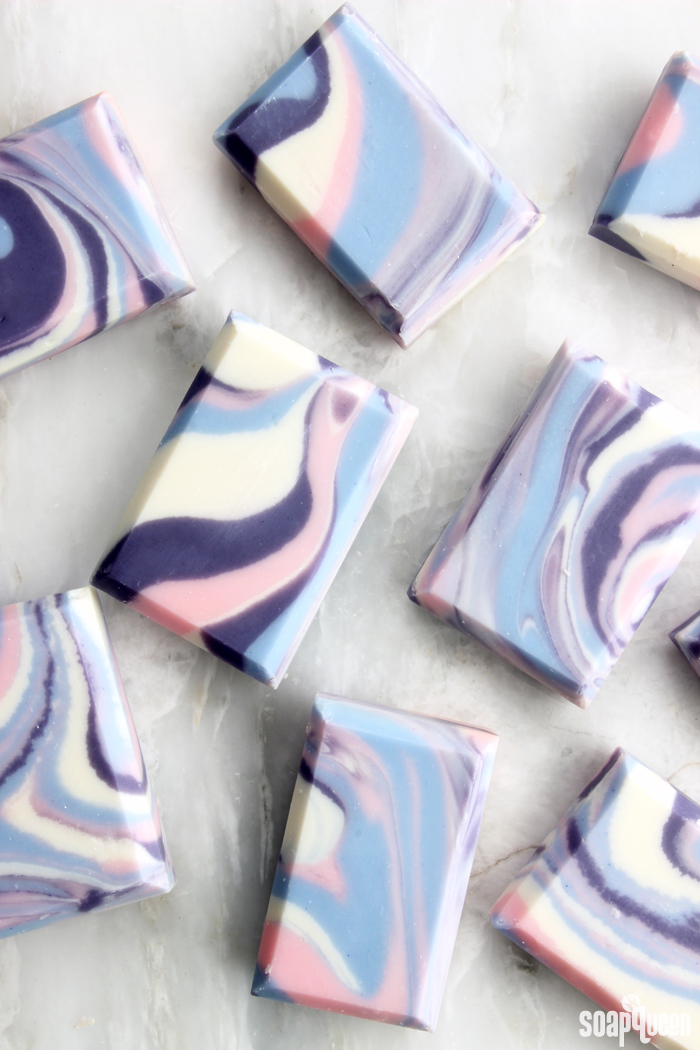 Even with these precautions, the soap can still thicken before you're done pouring. This is exactly what happened during this soaping session. I got about halfway through pouring the soap when it became too thick to swirl properly. Rather than calling it a loss, I decided to stop pouring and swirl the soap already poured into the mold. Then I used the leftover thick soap to create a spoon plop design in the 10″ Silicone Loaf Mold. I'm so pleased with how both batches turned out!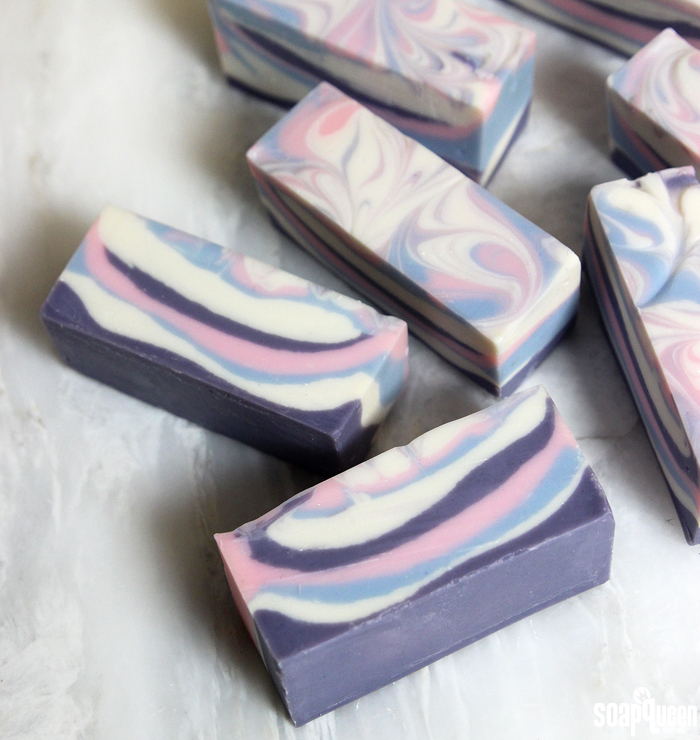 The recipe and tutorial below is enough soap to create both batches. If you prefer to only make one or the other, you can resize the recipe below to fit the mold. The Lye Calculator makes this process easy; just add each oil amount into the calculator, select 5% superfat and hit "Calculate." Then, enter a new oil weight and click "Resize Batch." Continue this process until you achieve a total yield that fits into the mold. Learn more in the How to Resize Cold Process Soap Recipes post.