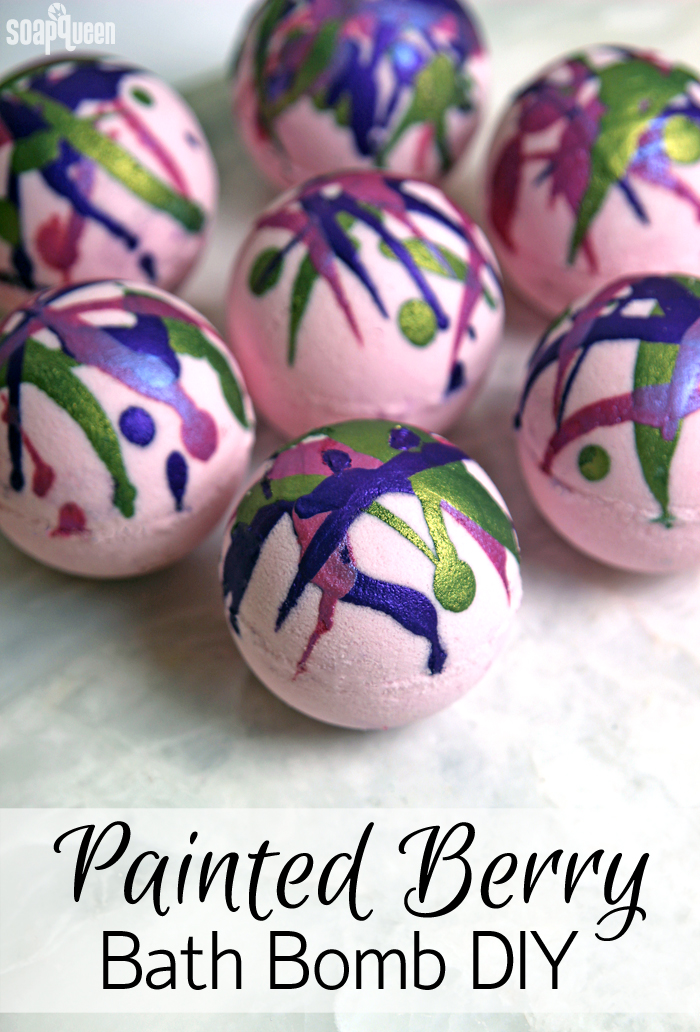 Looking for a way to jazz up your bath bombs? The mica painting technique on these Painted Berry Bath Bombs is the ticket! Once the bath bomb is fully hardened in the mold, mix mica with 99% isopropyl alcohol and start decorating. To create the paint splatter effect, I used a dropper to drizzle the "mica paint" in various directions and layers. There are so many design possibilities with the mica paint technique. Check out the Peppermint Candy Bath Bomb Tutorial to see how mica paint is used to create peppermint candy details.
These bath bombs are scented with the new Blooms and Berries Fragrance Oil. The fragrance is a blend of berry notes such as strawberry and floral notes like jasmine and pink peony. It smells amazing!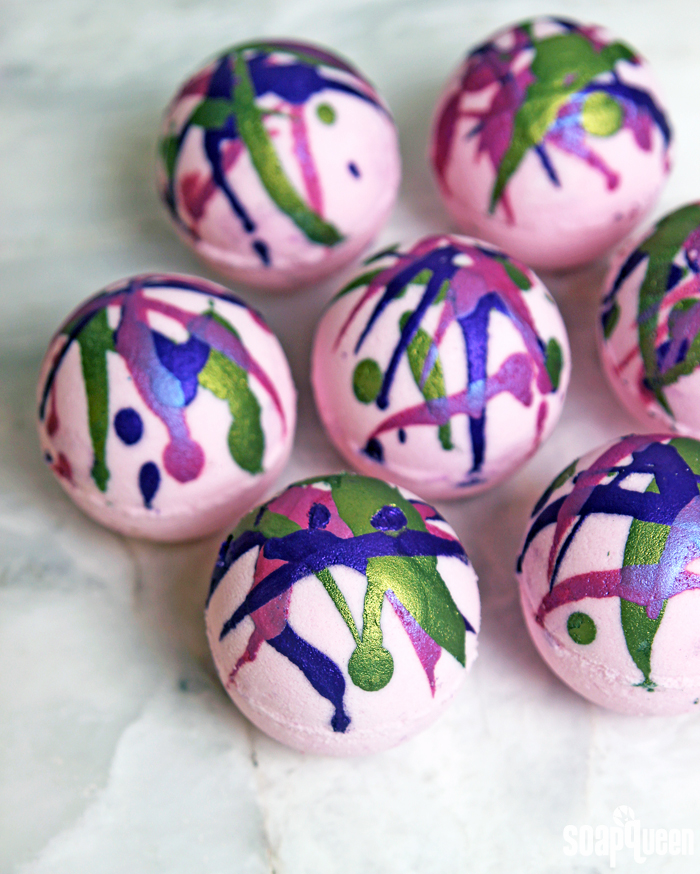 In my tests, I found these bath bombs did not leave a ring of color around my tub. But, this will vary depending on the amount of mica you use on each bath fizzy. It may also vary slightly from color to color. For example, if you use Luster Black Mica, you may notice more color on the tub than with a lighter color. The bath bombs in this recipe are colored with Rosy Pink La Bomb Colorant. La Bomb Colorants are specially formulated for bath bombs to not transfer any color onto the tub if using normal usage rates. La Bomb Colorants are extremely pigmented, so just a few drops does the trick for the recipe below.