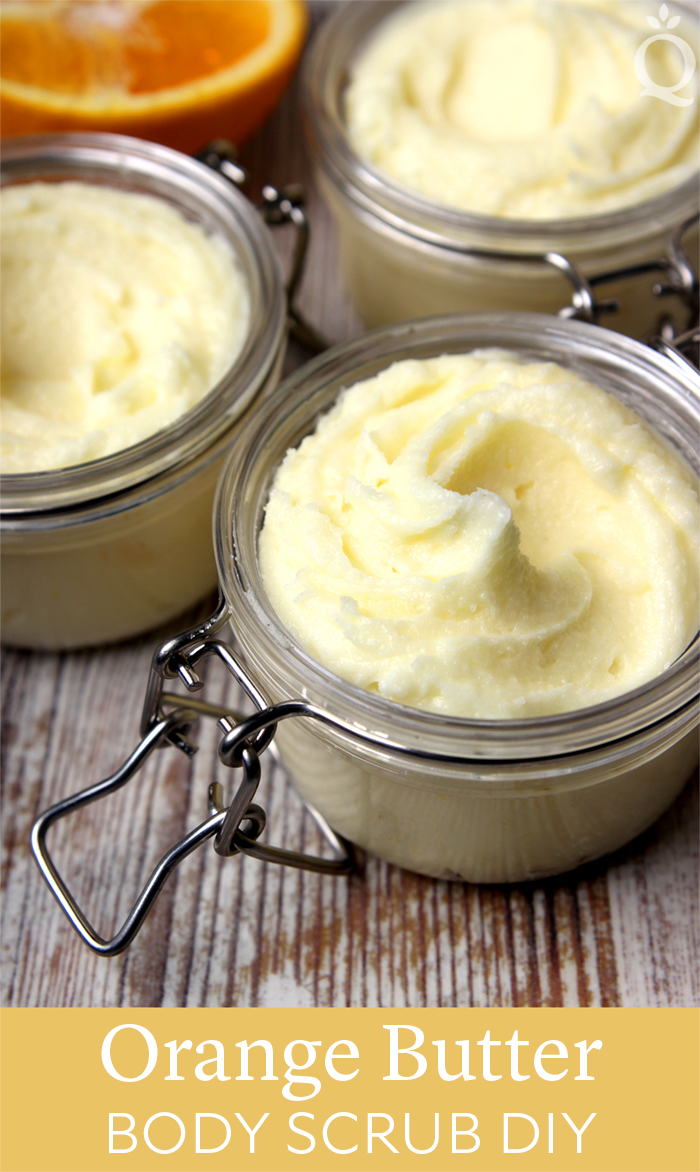 Smooth, creamy, and delightfully fragrant, orange butter may become your new favorite ingredient. It's made with a blend of sweet almond oil, hydrogenated vegetable oil, and sweet orange essential oil. Together, these ingredients create a smooth butter with a bright yellow color and strong citrus scent.
Orange butter gives this whipped body scrub moisturizing properties and soft color. It's blended with the Foaming Bath Butter using a hand mixer to create a light and fluffy texture that feels wonderful on the skin. Even on its own, the scrub has a faint orange smell thanks to the butter, but the added Orange Peel Cybilla Fragrance Oil really makes the scent pop.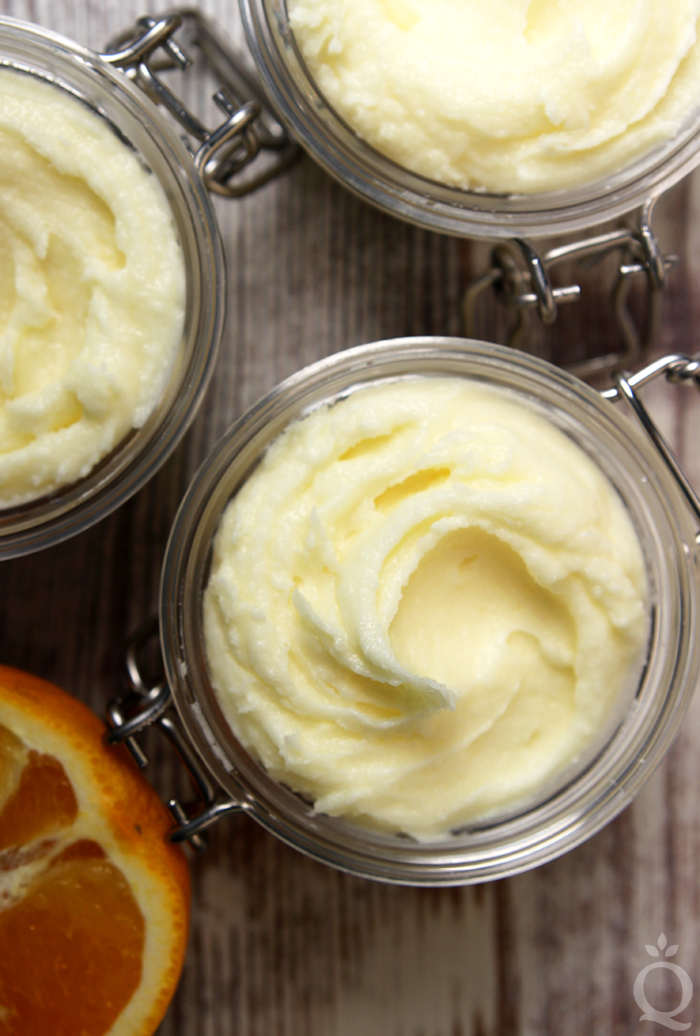 This recipe is based on the Pumpkin Spice Latte Sugar Scrub. It has more sugar for more exfoliation, but feel free to reduce (or increase) the amount to suit your preference. Granulated sugar exfoliates, leaving skin smooth, soft, and clean.