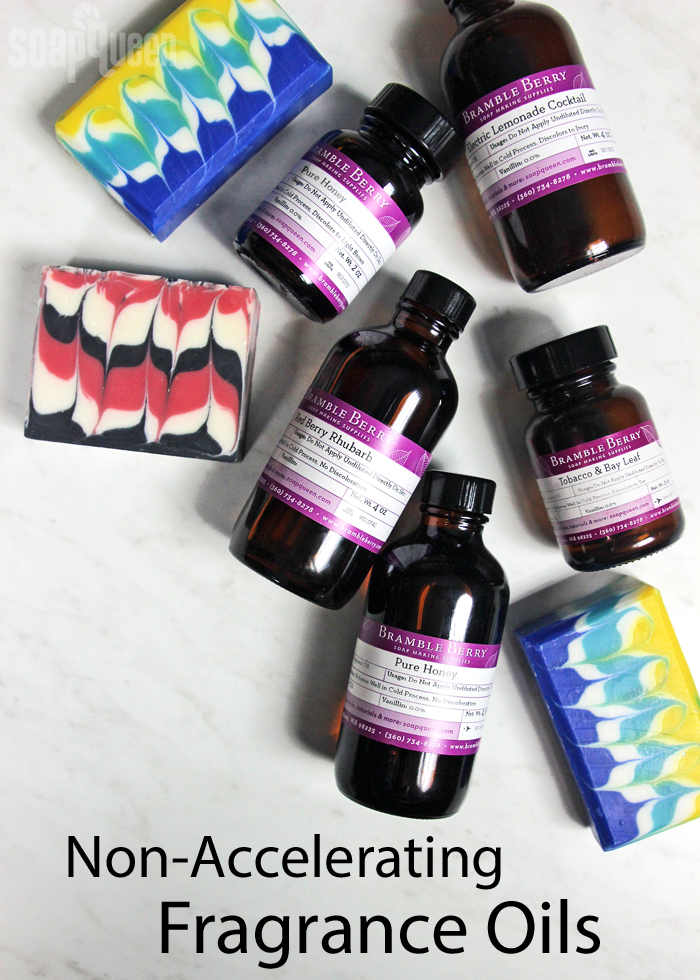 When fragrance oils are added to the high pH environment of cold process soap batter, interesting things can happen. Fragrance oils have the potential to cause ricing, acceleration and even separation. That's why it's important to only use fragrance oils that have been tested in cold process soap. Bramble Berry has an extremely thorough testing process to make sure all our fragrance oils behave well. We only bring in the best of the best!
Acceleration is perhaps the most common issue caused by fragrance oils in soap. Acceleration is when the soap batter thickens more quickly than usual. Sometimes acceleration can be quite extreme, or it can be a slight. Depending on the design of your soap, acceleration can be a good or bad thing. If your soap requires a thick trace, an accelerating fragrance oil can be helpful. If the design requires lots of time to work in order to create swirls, an accelerating fragrance oil can be a huge problem.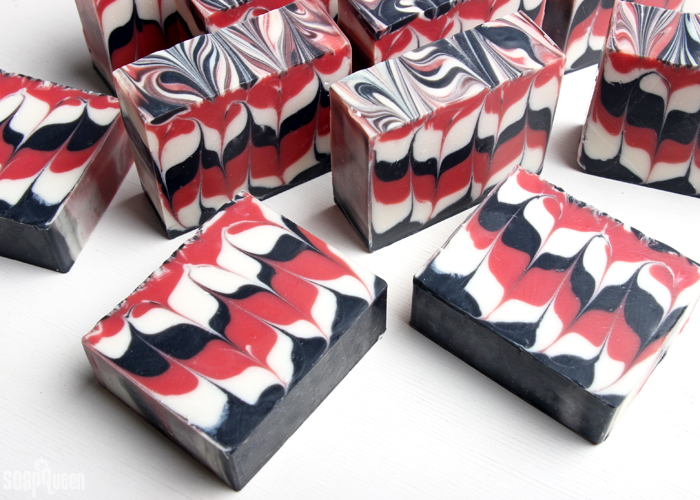 Non-accelerating fragrance oils are important for creating swirl techniques, like in the Red Hanger Swirl Cold Process Soap Tutorial. 
If you're looking for a non-accelerating fragrance oil, check out the list below! According to our tests, these fragrance oils will not cause your soap to accelerate. That being said, keep in mind other things can lead to acceleration, including the oils in your recipe, temperatures and additives. Learn more about how to manipulate the trace of your soap and avoid acceleration in this post.
Non-Accelerating Bramble Berry Fragrance Oils
Do you have a favorite well-behaving fragrance oil? When I'm making a complicated swirled recipe, some of my go-tos are Energy, Blackberry Sage Cybilla, Tobacco & Bay Leaf and Yuzu.