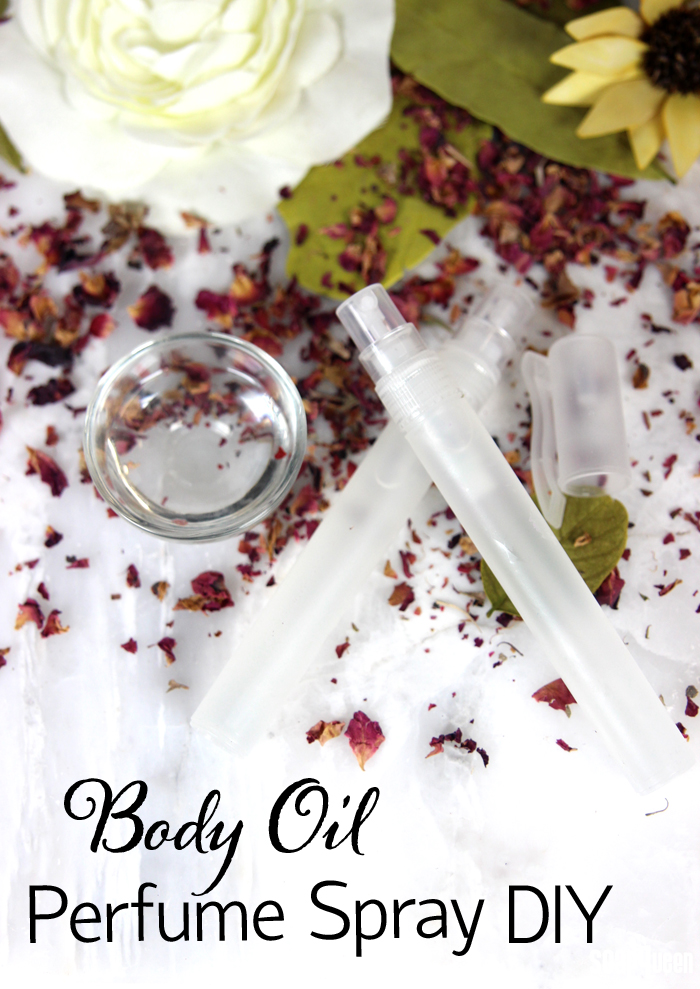 Body oil perfume is a great way to lightly scent the skin while applying moisturizing oils. In addition, it does not get any easier to create. Simply add skin safe fragrance oils to fractionated coconut oil and voila! Fractionated coconut oil acts as a great base for the spray because it's lightweight and thin enough to spray out of the Mini Spray Bottles. I also added a bit of evening primrose extract for extra skin benefits; feel free to use any oil soluble extract you prefer.
For this perfume I chose a mixture of Bramble Berry's Juicy Couture Fragrance Oil and Exotic Musk Fragrance Oil. The Juicy Couture Type Fragrance is a blend of both fruity and floral scents, and smells incredibly feminine. It's based on the popular perfume and contains notes of mandarin, lily, sandalwood and vanilla. The Exotic Musk Fragrance Oil helps bring out the base notes and creates a slightly more sophisticated scent. Of course this recipe can be customized with whichever fragrance oils you may prefer!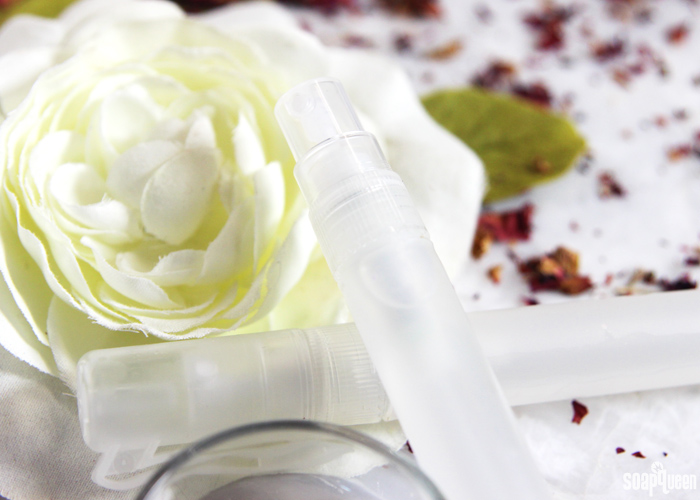 Perfume is considered a "leave-on" product. A leave-on product is anything that is not washed off after application, such as lotion or balms. Because the ingredients stay on the skin, it's important to use a safe amount of fragrance oil. Remember, when fragrance oils are applied directly to the skin, they can cause irritation. One way to find out how much fragrance to use is to select "lotion" on the Bramble Berry Fragrance Calculator. But, you may notice that usage rate is extremely small. This is because the fragrance calculator errs on the side of extreme caution. To find out the maximum usage rate for a fragrance oils in leave on products such as perfumes, consult the IFRA Certificate for the fragrance oil. That can be requested by emailing MSDS (at) Brambleberry (dot) com.