Melissa of Hallowell Soap Works has built a name for herself in the soaping community with her gorgeous products. Melissa creates a wide range of stunning items, including cold process soap, lip balms, bath bombs and more. In particular, Hallowell Soap Works is known for their signature "strong arm swirl." The swirl features a pronounced wave-like swirl that resembles a flexing arm. It's absolutely beautiful! Learn more about Melissa and her soapy business in the interview below. -A.M.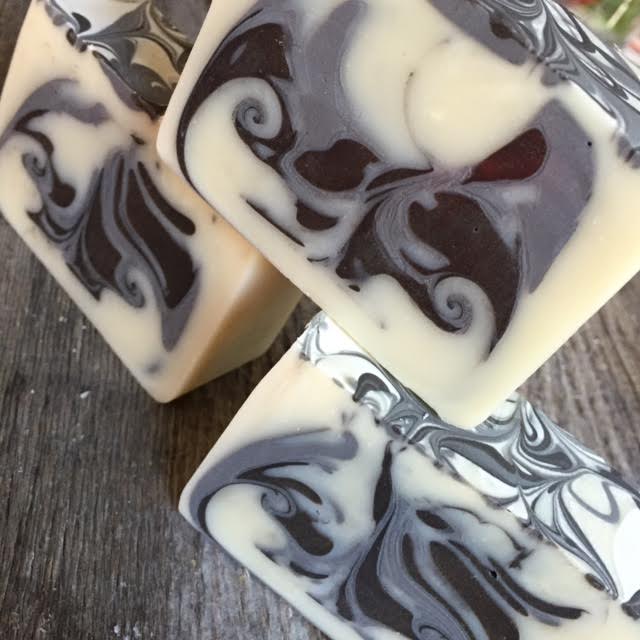 Melissa's beautiful and unique "strong arm swirl" in the Tall, Dark & Handsome cold process soap.
How long have you been soaping for and how did you get started?
I started making soap less than a year ago, and fell in love instantly with the process. I couldn't stop watching YouTube videos, reading Soap Queen blog posts, or purchasing everything I needed to make (what seemed) like every type of soap possible. Despite my business education, I am a creative person at heart. The process of choosing fragrances, colors, and oils felt like the perfect balance of science and art. Initially it became very overwhelming, and so I had to set limitations on what I could expect of myself.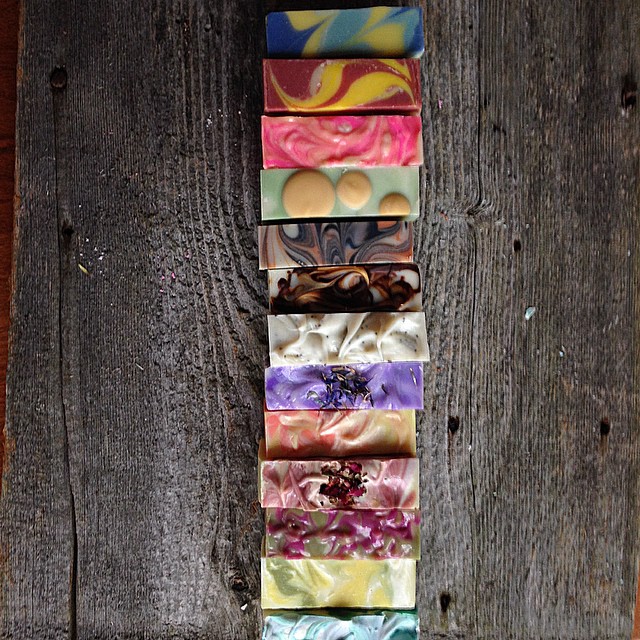 A collection of Hallowell Soap Works' gorgeous cold process soap. This photo was also a #SoapShare winner!