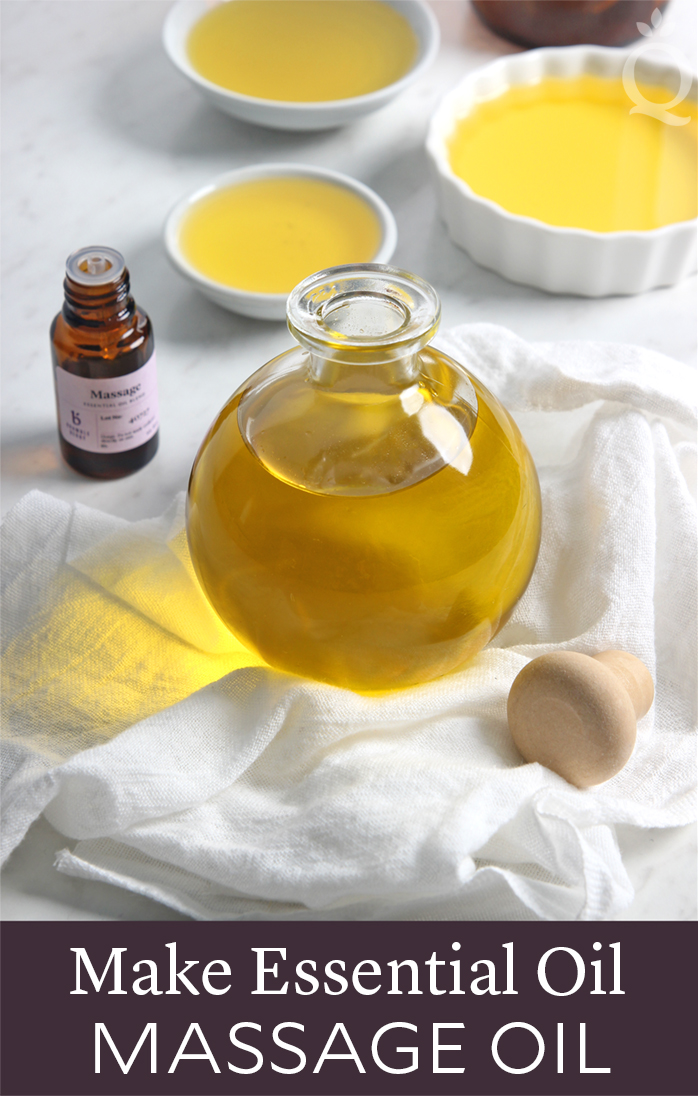 Massage oil is one of the easiest bath and body DIY projects. Simply mix skin-loving oils with fragrance and you have boutique-quality massage oil at home. The Massage Essential Oil Blend gives this oil a rich and spicy scent.
This massage oil is made with some of the most sought-after exotic oils: argan, jojoba, and moringa seed oil. Fractionated coconut oil is added to give the oil a lighter feel. If you don't have one of these oils on hand, you can use a substitute. Just keep in mind that it will change the texture and moisturizing properties slightly.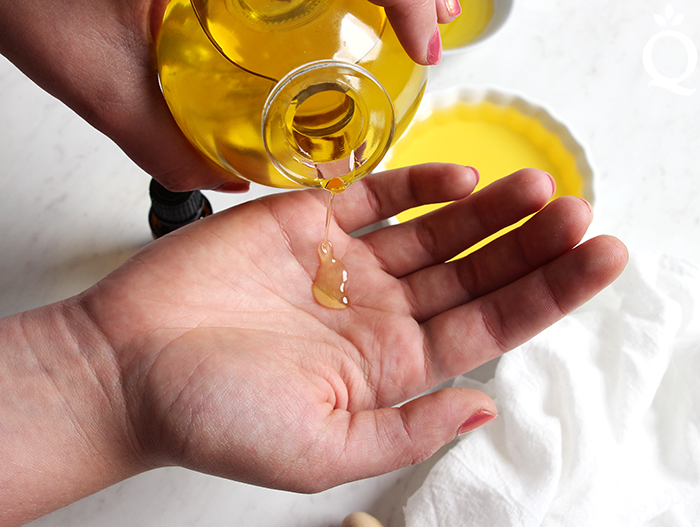 The Massage Essential Oil Blend is a complex blend of pure essential oils. It was specifically formulated for massage and body oils. It contains more than 10 essential oils, including peppermint, rosemary, cinnamon, lavender, and elemi. Learn more about the blend here. This recipe contains enough essential oil for a light to medium scent. If you'd like a stronger scent, feel free to add more. Use the Bramble Berry Fragrance Calculator to help find the right amount.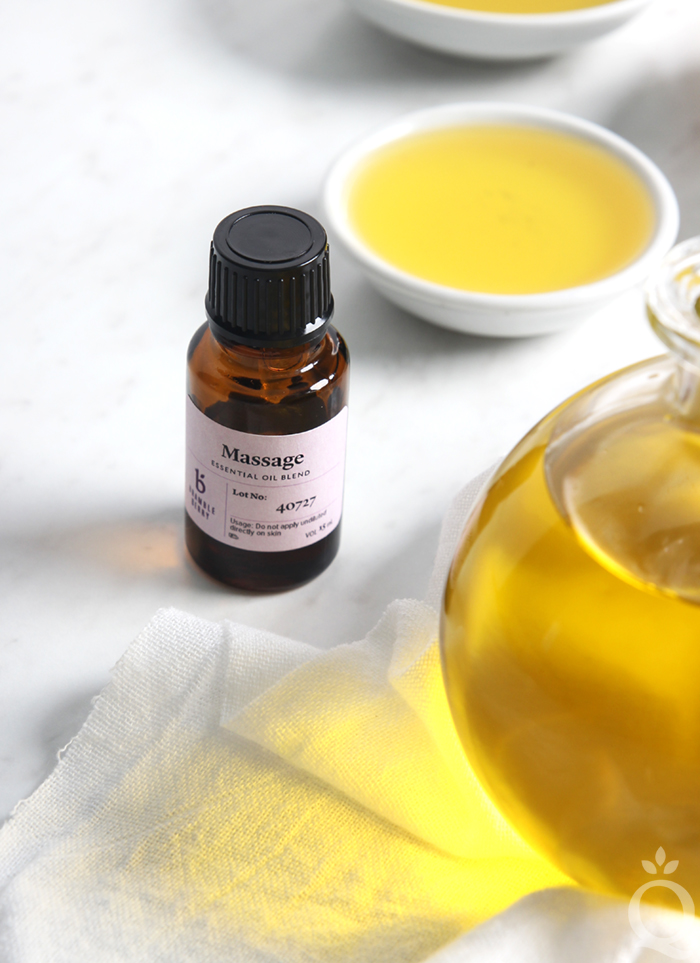 Looking for more essential oil blends? Check out the Deodorizing, Spa, and Outdoor Essential Oil Blends.