Tomorrow is the first day of #SoaptheRainbow! If you haven't heard, for the next six weeks I'm celebrating color on the blog and Instagram. Each week will represent a different color starting tomorrow with red. On Instagram, Twitter and Facebook I will be on the lookout for photos featuring the color of the week. The chosen photos will be featured on the Bramble Berry Instagram page and will win a $10 Bramble Berry gift certificate! See all the details here.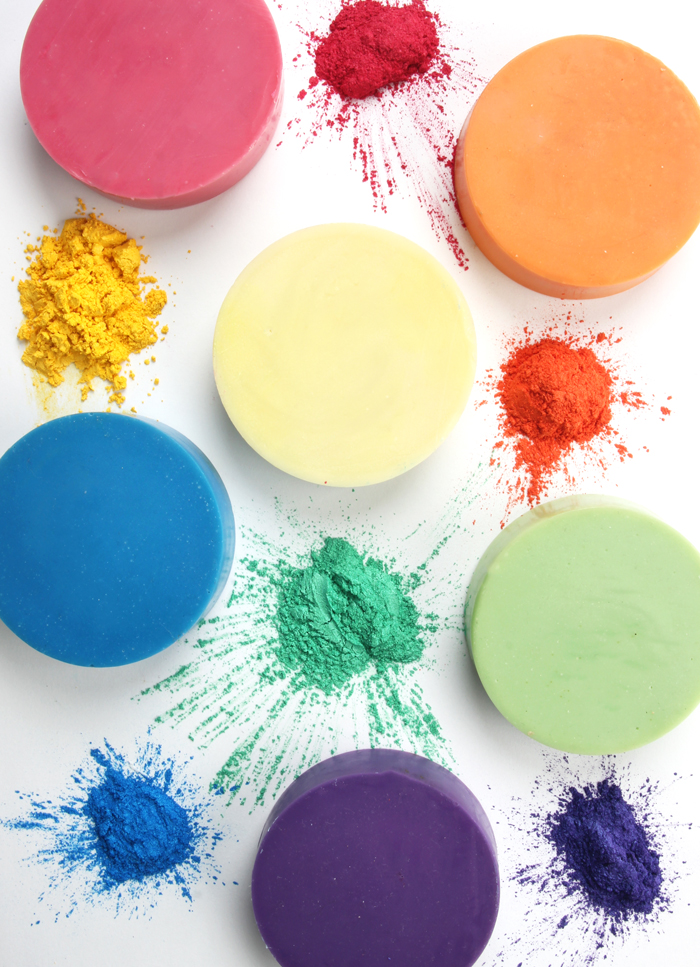 In addition, I invited some of my favorite soapy bloggers to join in on the fun. They will be posting projects made with the color of the week on their blog, YouTube channel or other social media outlets. The tutorials will go up on Wednesday each week. I have seen some of their gorgeous projects, and you don't want to miss them. Keep an eye out for their projects on their social media outlets below.
Red Week: June 27th-July 3rd
Red Project: Wednesday, June 29th – Amy of Great Cakes Soapworks
Orange Week: July 4th-July 10th
Orange Project: Wednesday, July 6th – Sarah of Spicy Pinecone
Yellow Week: July 11th-July 17th
Yellow Project: Wednesday, July 13th – Amanda of Lovin' Soap
Green Week: July 18th-July 24th
Green Project: Wednesday, July 20th – Erica of Bath Alchemy Lab
Blue Week: July 25th-July 31st
Blue Project: Wednesday, July 27th – Emily of Shieh Design Studio
Purple Week: August 1st-August 7th
Purple Project: Wednesday, August 3rd – Zahida of Handmade in Florida 
Be sure to follow their social media outlets to stay up to date. All these ladies are seriously talented, and I appreciate them being a part of this #SoaptheRainbow series!