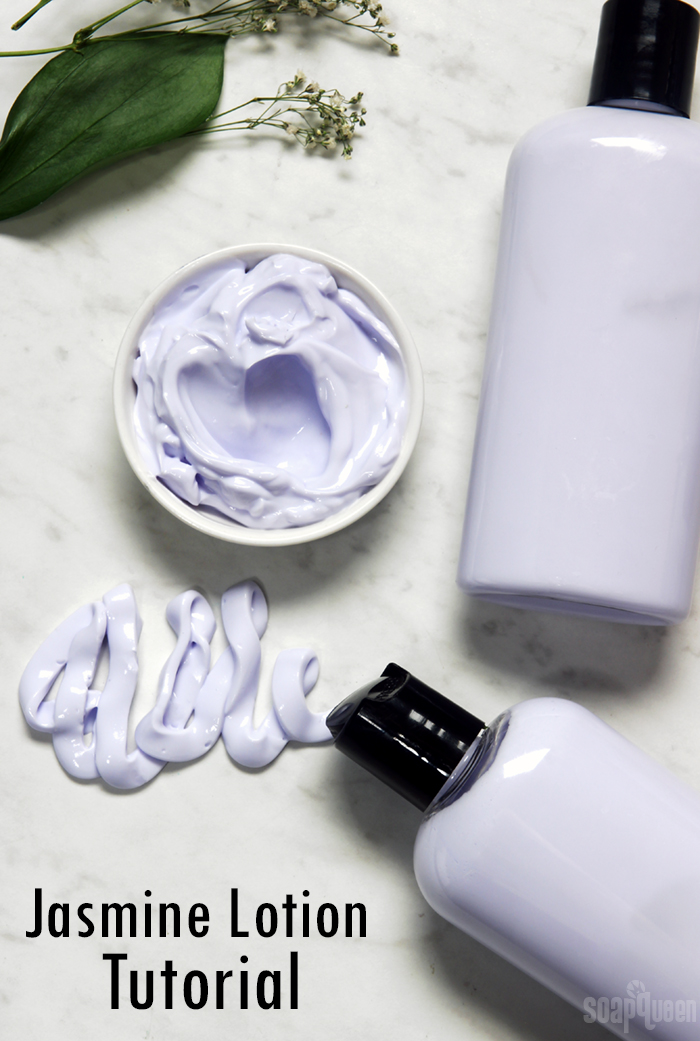 Jasmine blossoms are known for their strong and sweet aroma. The new Sultry Black Jasmine Fragrance Oil is an alluring spin on a classic jasmine scent, with additional notes of cassis, bergamot, and smoky musk. Because of its perfume-like qualities, it's a great choice for leave-on products such as body oil. It's also the perfect fit for this creamy body lotion recipe.
Inspired by the Sultry Black Jasmine Fragrance Oil, this lotion recipe is made with rosehip seed oil. Rosehip seed oil is rich in vitamins A and C and is great for extremely dry skin. It's known as a "dry" oil, which means it dries quickly on the skin without leaving a greasy feel. Its addition makes this lotion fantastic for hands if you work in an office and don't want to leave an oily smear on papers you touch.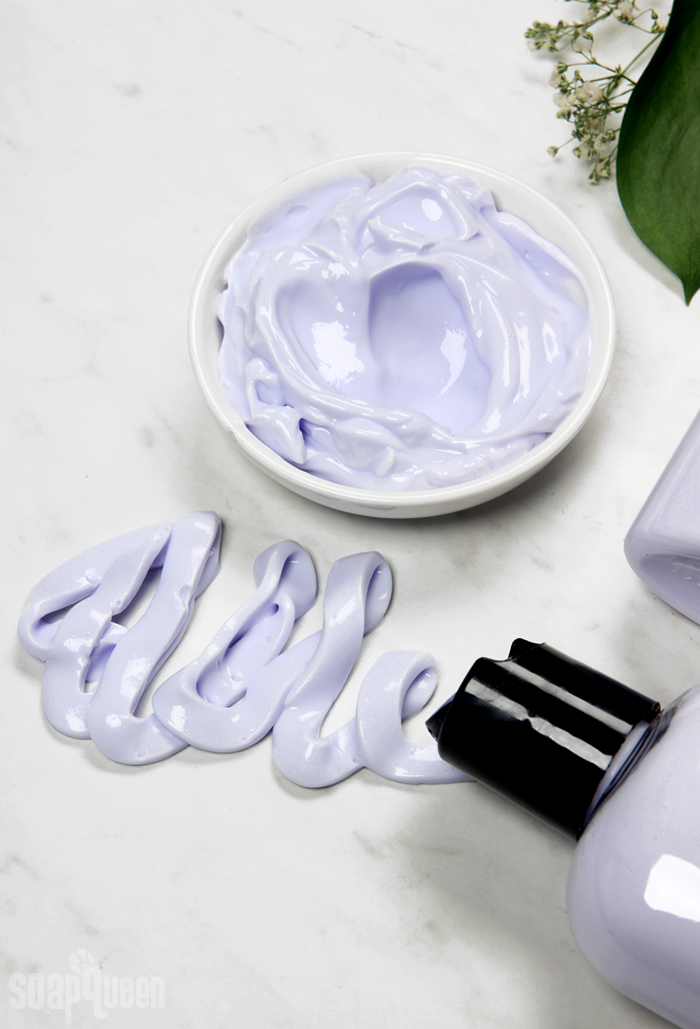 Jasmine Essential Water is used as a portion of the liquid in this recipe. Essential waters are created by infusing purified water with essential oil. If you like, you can use a full 12 ounces of distilled water instead. Diluted Royal Purple LabColor gives the lotion a soft purple hue. This can be omitted from the recipe completely, or you can add more if you prefer a more saturated color. Learn how to dilute LabColors here.
Polawax Emulsifying Wax is the emulsifier that brings the water and oil together. Stearic acid is a co-emulsifier, and also acts as a thickening agent. Learn more about formulating lotion recipes here. Because of the thickness of this recipe, it is not suitable for bottles with pumps. Not interested in making your own lotion from scratch? Lotion base is a great option!