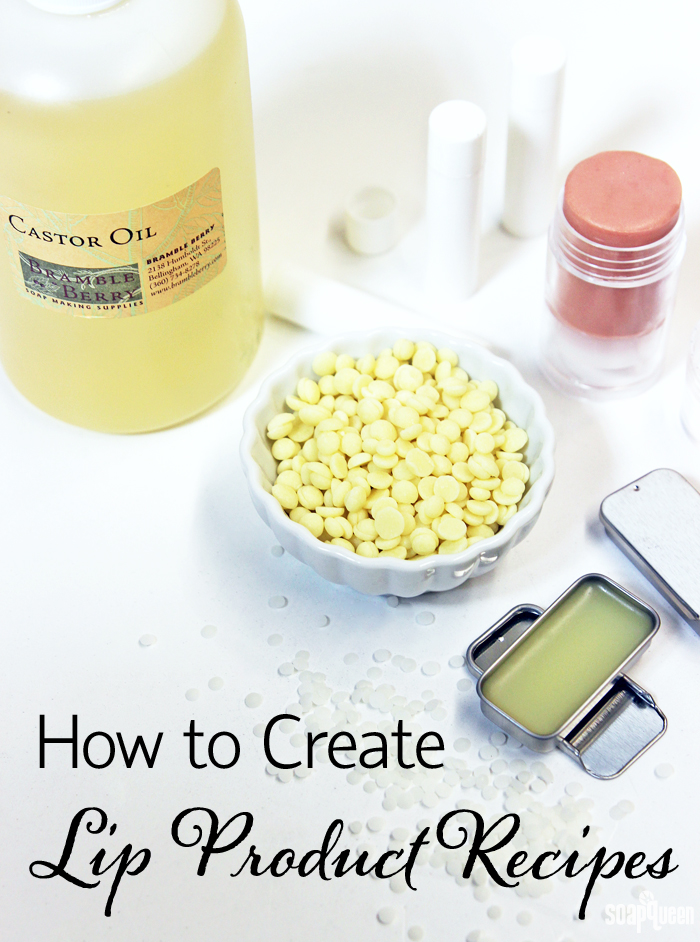 Creating lip products is one of my favorite things to do. They are simple to make, cost less to make than you pay in stores and bonus, are fun and efficacious to use. If you have never made lip products before, it can be tricky to know where to start. There are lots of different ingredients that you can use in your lip products, including various waxes, butters and oils. Luckily, there are no concrete rules to making lip products. It's all about personal preference, which is why formulating lip recipes is so fun.
Lip balm, lip gloss and lipstick are often made out of similar ingredients, including several kinds of oils and butters. What's the difference between these terms? Well, it depends on who you ask. Lip balm usually refers to a product with a solid yet spreadable texture. Lip balm may or may not contain color. Lip gloss normally refers to an extremely shiny and soft lip product, with or without color. Lipstick usually refers to an product that is heavily pigmented, with a firmer texture.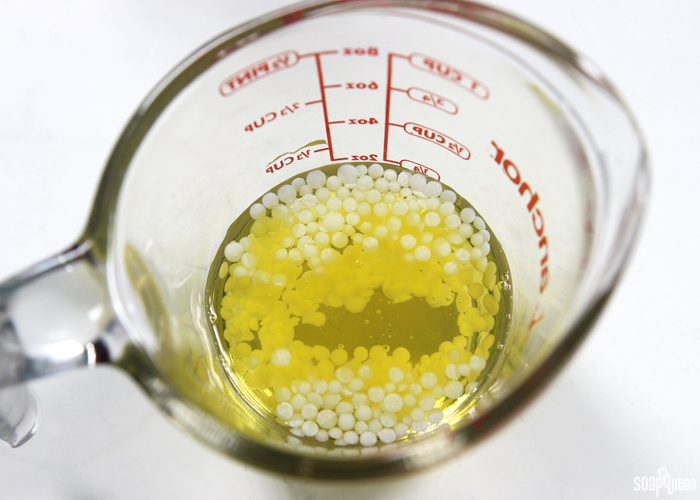 There are plenty of other terms used to describe lip products, including lip tints, sheer lipstick, lip butter, lip stains and more. The bottom line is these terms don't have a concrete definition and mean something different to everybody. If you plan on selling your lip product, consider the amount of color and texture to name appropriately. For example, it wouldn't make sense to call your product a lip tint if it contains no color.
Now, let's get started formulating your product! Below are some of the most common lip product ingredients, along with the properties they add to a recipe. Lip products usually only contain oils, waxes and butters. Once water or a water soluble ingredient is introduced, an emulsifier will be needed. When you begin emulsifying water and oils, you're on your way to creating a lotion. Because lip products do not contain water, a preservative is not necessary. Read more about preservatives in this post.
One of my favorite tricks for formulating lip recipes is the "Frozen Spoon Trick." This trick is a great way to test the consistency, color and flavor of your balm as you go. Simply place a spoon into the freezer about 30 minutes prior to making you lip product. When you're ready to test, dip the spoon into the melted mixture. The mixture will quickly harden on the spoon, which allows you to test the lip product on your lips. Then, you can add more oils, color or flavor to your preference. Click here to read more about the spoon trick.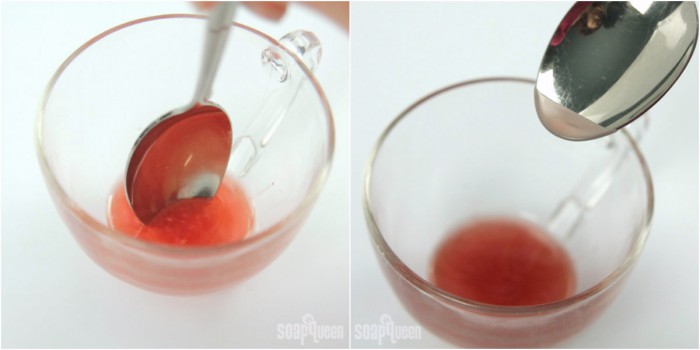 The frozen spoon trick is a great way to test your lip products!
[Read more…]