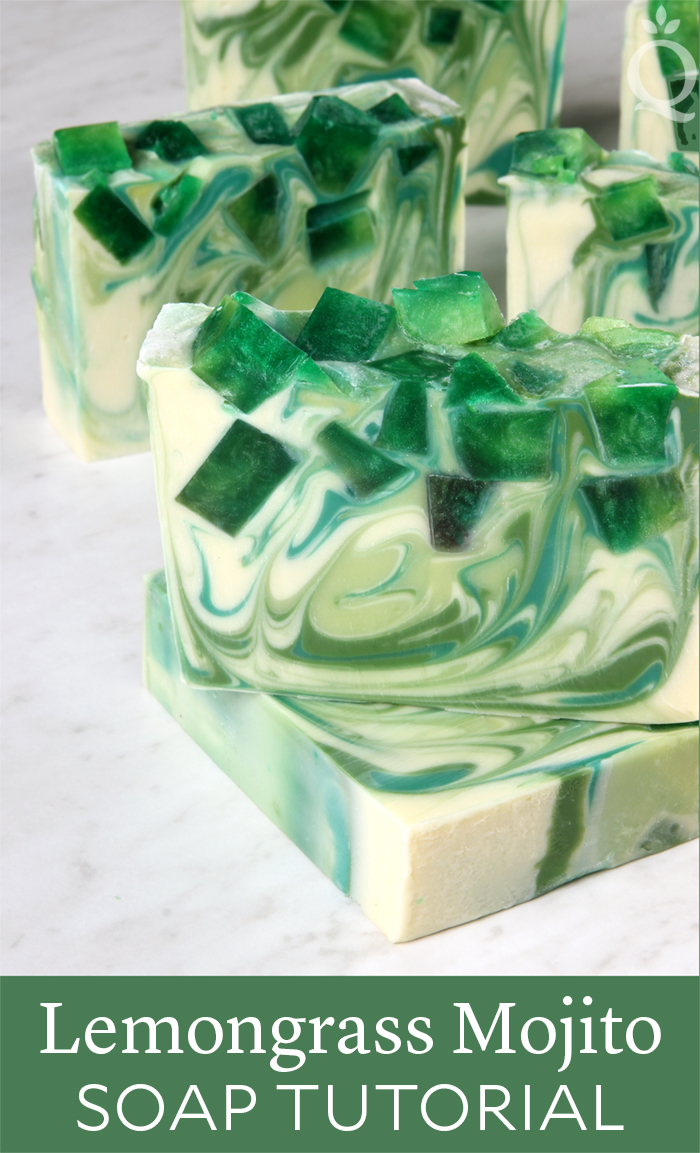 Both lemongrass and mint have a refreshing, herbal scent. The new Lemongrass Mojito Natural Fragrance Oil features notes of both plants, along with litsea and a touch of rosemary. It's a bright, herbaceous fragrance oil that's perfect for summer.
This Lemongrass Mojito Soap was inspired by the new fragrance oil, along with this Mojito Melt and Pour Tutorial from 2010. The combination of swirls and chunky melt and pour embeds suggest the appearance of a mojito cocktail. The Hanger Swirl Tool swirls the green hues together, creating a unique look in each bar. If you love the look of this soap, you might also like the Shimmering Sea Glass Cold Process Soap.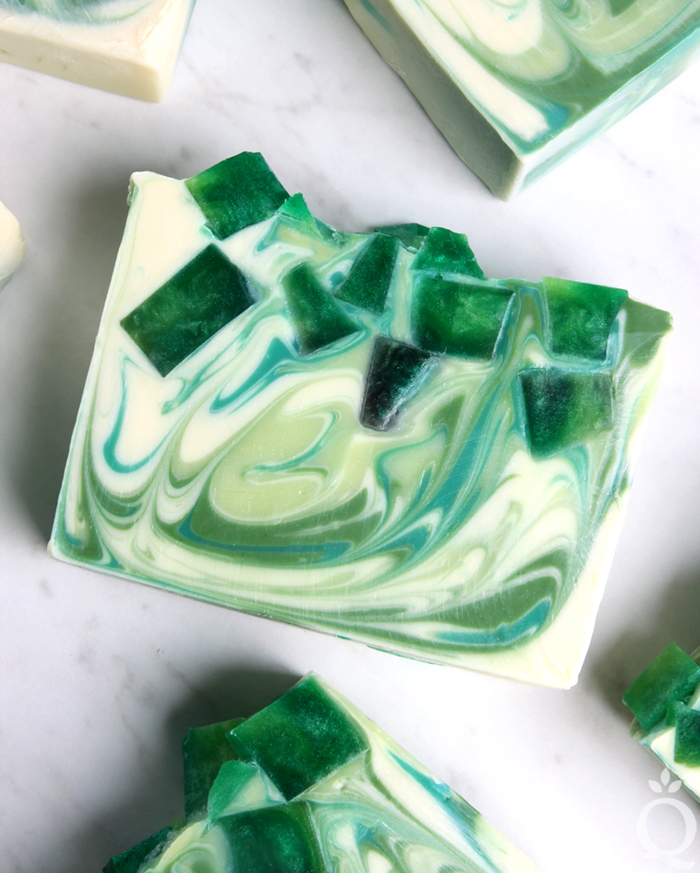 Wondering what a "natural" fragrance oil is? A natural fragrance oil (a.k.a. nature-identical fragrance oil) is a chemical replica of an essential oil that is created in a lab from the aroma chemicals present in plants, fruits, flowers, and other natural aromatic ingredients. Natural-aroma chemicals are derived directly from the plant, but the specific scent molecule is isolated from the other components of the plant. This single-molecule product differs from an essential oil, which has a more complex profile.
Because it comes from a combination of sources, it can't be called an essential oil. But, it doesn't contain the synthetic ingredients that a "regular" fragrance oil contains. Some soapers do not consider nature-identical fragrance oils to be "natural." As with many ingredients, it comes down to an individual choice to use them or not.