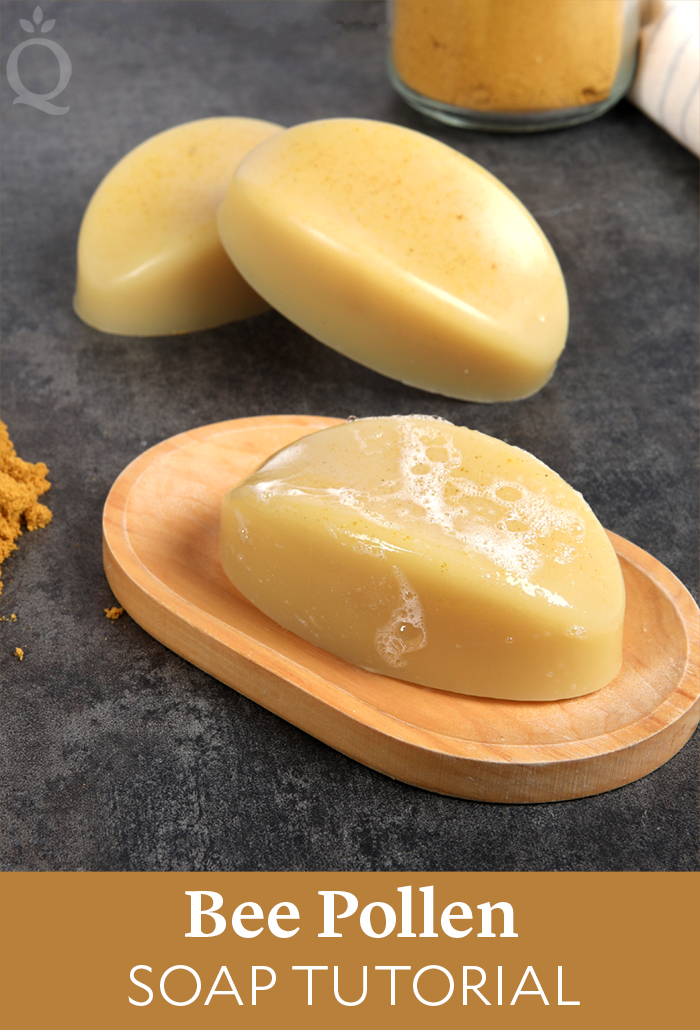 Bee pollen powder is created by safely collecting excess pollen from the legs of bees. The excess pollen creates granules, which are ground into a fine powder. It has a natural honey scent, similar to beeswax.
Bee pollen powder adds a light yellow color to white melt and pour and cold process soap, and a rich golden color to clear melt and pour bases. This recipe uses Honey Melt and Pour Soap and a touch of White Melt and Pour Soap to lighten the color.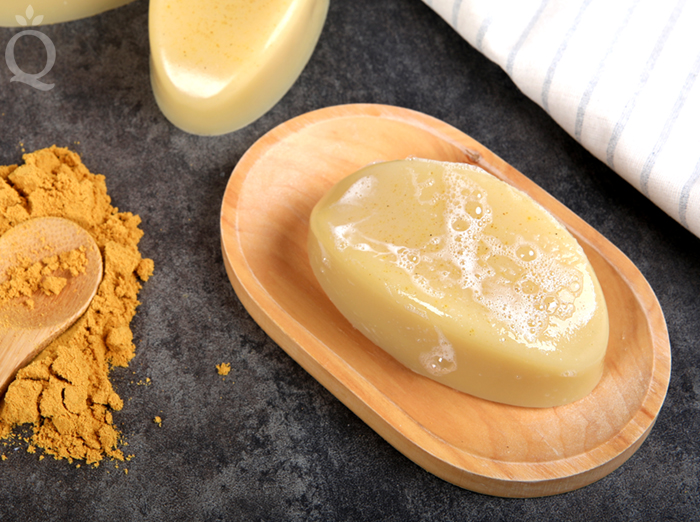 We used a very light amount of Pure Honey Fragrance Oil in this recipe to allow the scent of the bee pollen powder to come through. If you prefer a stronger scent, feel free to use more according to the Fragrance Calculator.
The bee pollen powder is part of the new Farmers Market Collection. Click here to see all the new items, including four new fragrance oils, powders, oils, and more.