When buying new cosmetics, it can be tricky to pick out the right product. I know I've taken home shades of lipstick or eye shadow that look way different on than in the tube! That's why making your own cosmetics is such a great option – you can create the perfect shades for your skin tone and preference. As an added bonus, you know every ingredient that goes into your recipes.
Those who love easy recipes will love the Rose Gold Cosmetic Collection. It features a packed eye shadow, a lip shimmer made with moisturizing Nourish Lip Balm Base and a nail polish made with Suspending Nail Polish Base. The products all use Rose Gold Mica, which is a gorgeous two-toned color that looks great on a wide variety of skin tones. The color is also so on trend right now (there's even a rose gold iPhone!) Best of all, making all three products only takes about an hour.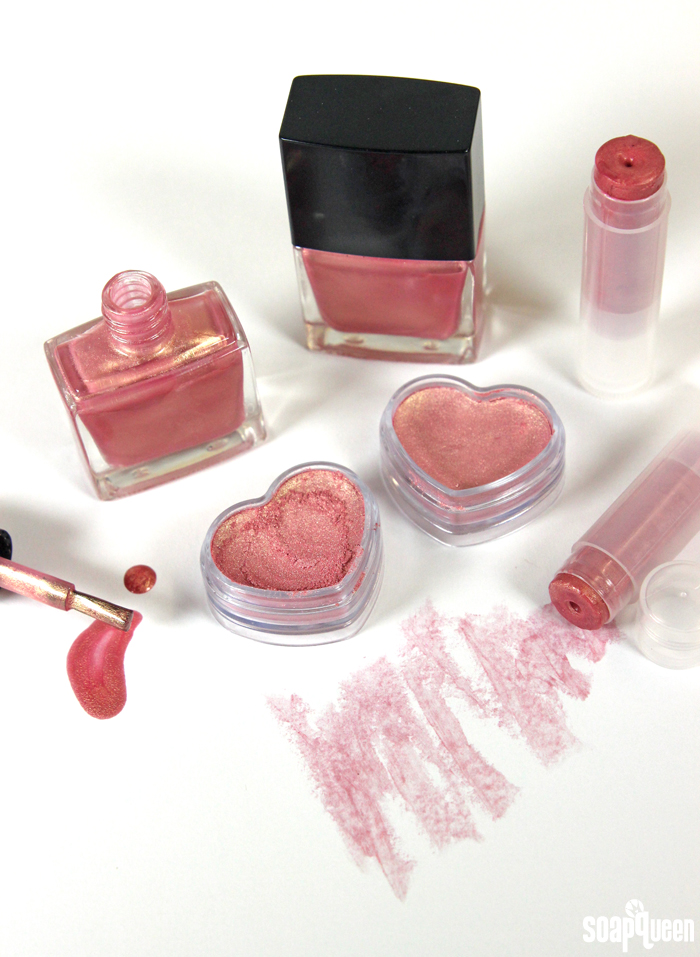 The Rose Gold Cosmetic Collection makes 3 different products with just 1 ounce of colorant!