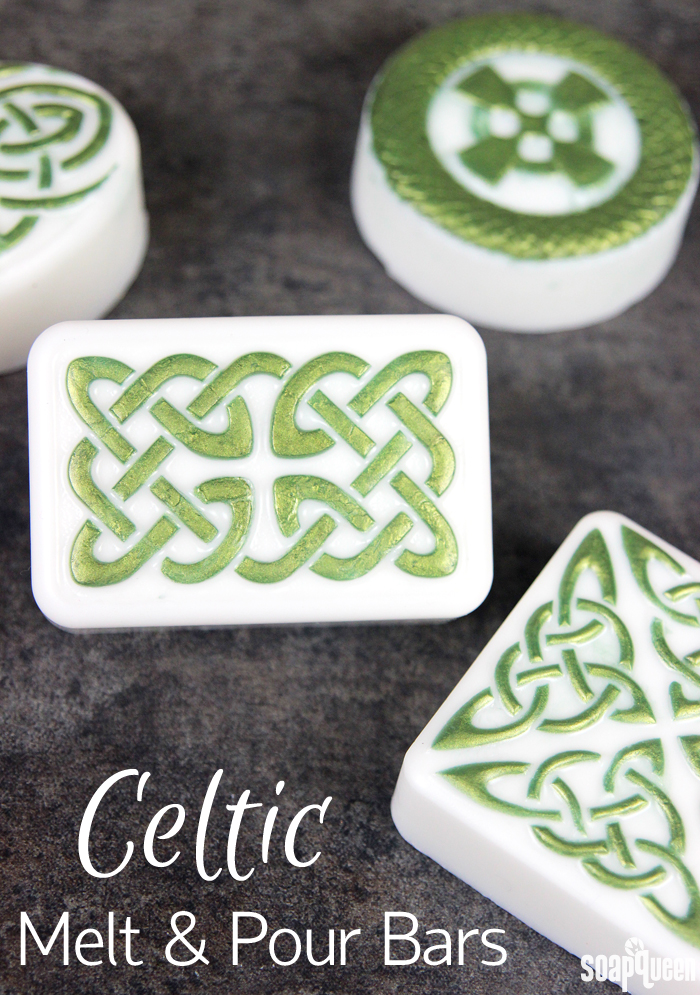 Green is one of my favorite colors for decor and crafts. This might be evident by the number of green tutorials here on the blog. From the lime green shown in the Lime in the Coconut Cold Process, to the soft green in the Creamy Cucumber Lotion, there is a shade for every project. With St. Patrick's Day just a few weeks away, now is the time to get crafting with green. These Celtic Melt and Pour Bars use Evergreen Mica to create beautiful Celtic-inspired designs. The Celtic Combo Limited Edition Mold used in this project creates four unique designs that are perfect for the holiday.
The first step of this project is filling the details in each cavity with highly pigmented soap using the Injector Tool. This process does take some patience and a steady hand. I highly recommend having a spray bottle of 99% isopropyl alcohol nearby. I like to spray the mold lightly with alcohol immediately before filling in the details. The alcohol helps the melted soap spread easily into the small cavities. Then spray with alcohol immediately after to help disperse any bubbles.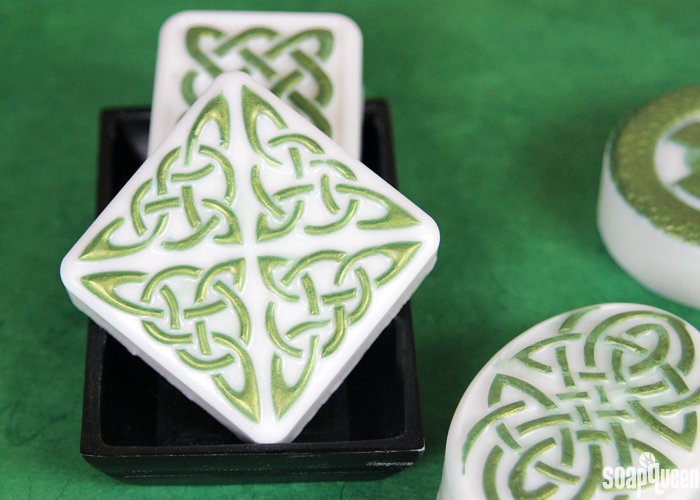 Temperature is also key in this project. After filling in the details, allow the green soap to fully cool and harden. Once you're ready to pour the white soap on top, be careful that it's not too hot. If the soap is much hotter than 130 ° F, it will melt the green pattern. Patience is key! To read more about temperature in melt and pour soap, check out the How to Avoid Burnt Melt & Pour blog post.