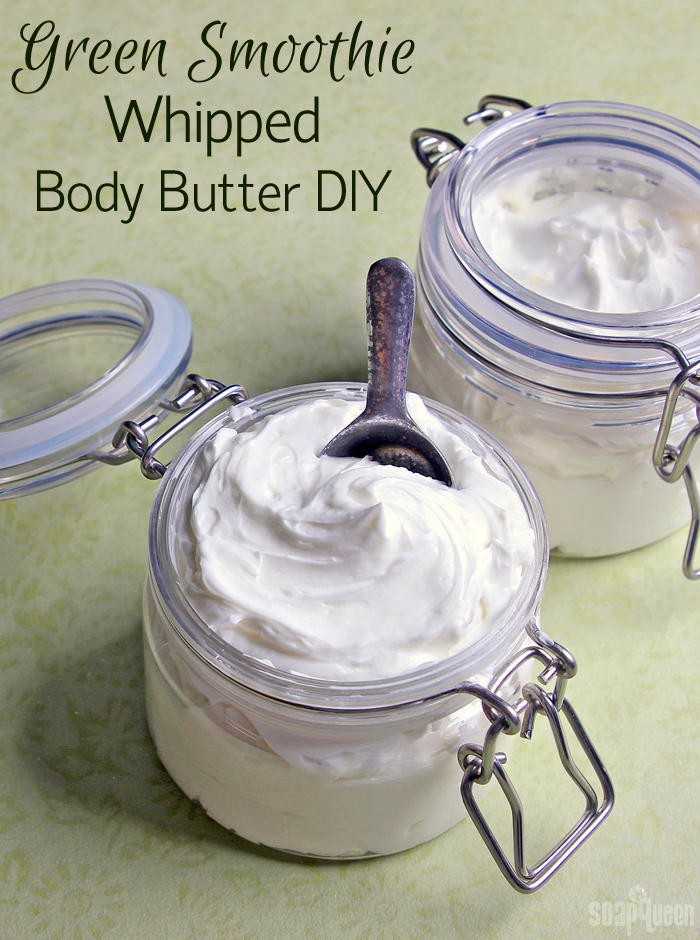 Who doesn't love fluffy whipped body butter? It looks like frosting, and feels luxurious on the skin. This Green Smoothie Whipped Body Butter uses avocado butter as the base. Avocado butter is soft and easy to whip. Grapeseed oil is added to give the butter a smoother texture that's easier to spread on the skin. If you don't have grapeseed oil on hand, any lightweight liquid oil (like sunflower, sweet almond, or avocado) will do the trick.
The new Green Smoothie Fragrance Oil gives this butter a fresh, herby scent. It's a unique fragrance that smells amazing on the skin. Arrowroot powder is added to the butter to help cut down the greasy feel on the skin. You can also use tapioca powder. But, because this recipe is 100% oils and butters, there is no way to get rid of the oily feeling completely. I prefer to use body butters at night, or well before I put clothes on to give it time to fully absorb.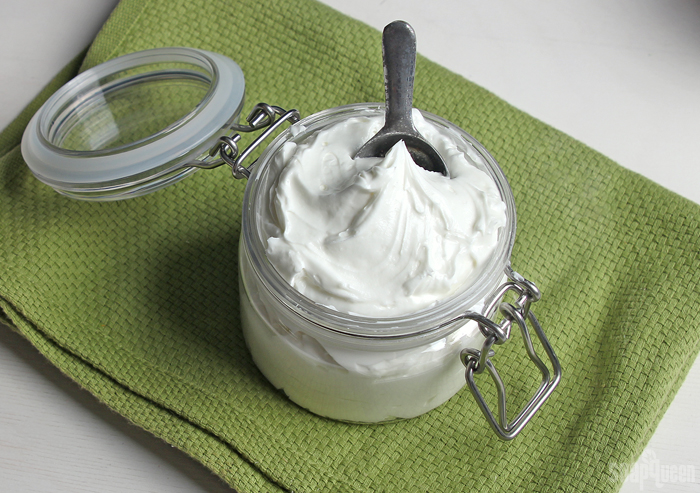 If you're looking for more whipped body butter recipes, check out the How to Make Whipped Body Butter video on Soap Queen TV. To make body butter firmer, try adding melted cocoa butter to the whipped oils. As the butter is whipped and the cocoa butter cools, it creates a firmer texture, as shown in the Whipped Amber Bronzing Body Butter.