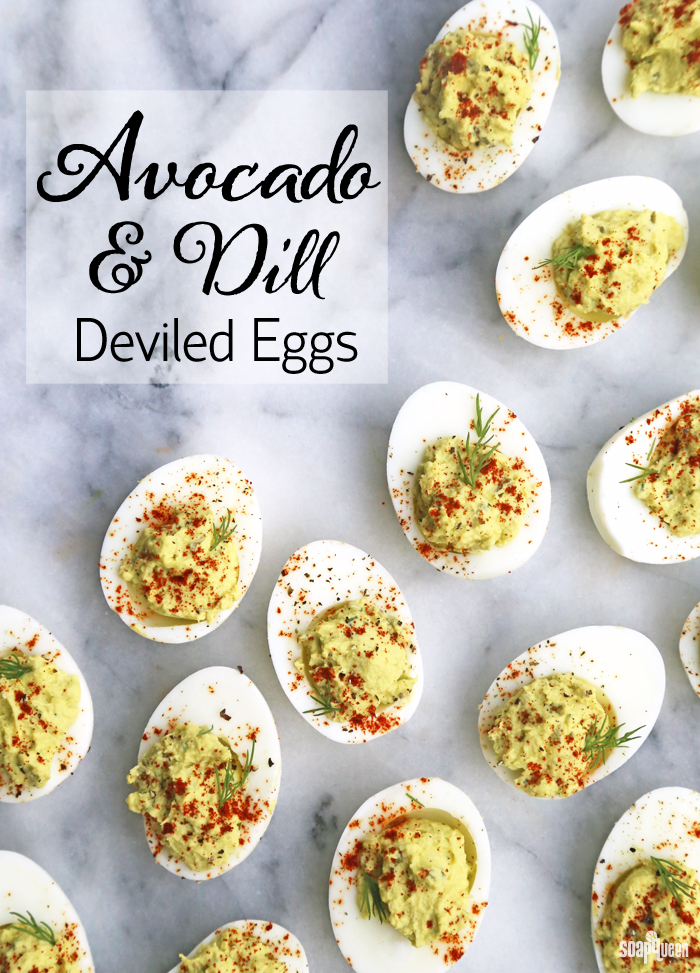 With Easter less than a month away, it's officially "egg" season. It's time to decorate eggs, hide eggs and of course, eat eggs! Hands down, my all-time favorite egg dish is deviled eggs. It's such a classic appetizer, and is always a crowd pleaser. These deviled eggs feature creamy avocado in the filling. The avocado gives a smooth texture, in addition to healthy fats. Fresh dill, pickles and dijon mustard give these eggs a nice tang.
I love to bring deviled eggs to parties. Boiling the eggs the day before makes prep a breeze. Sprinkling the top with paprika and adding a small sprig of fresh dill makes these eggs look extra fancy. If you really want to wow your guests, place the filling into a piping bag and fill the egg whites (I am not that fancy; I use a spoon to plop in the filling!). I also love deviled eggs with pickles in them (sounds crazy, but they're delicious!).
I made these eggs during a simpler time…back when my house was still in one piece! Yesterday, I'm had fun getting away from the chaos and spending time with fellow soapers at the Central Soapers Workshop in Kansas City.  I can't wait to share my experience at Central Soapers; look for that post in the coming week. Also, the COHE team was in DC this week. If you'd like an update on that visit, be sure to join the Coalition of Handmade Entrepreneurs to get all the updates.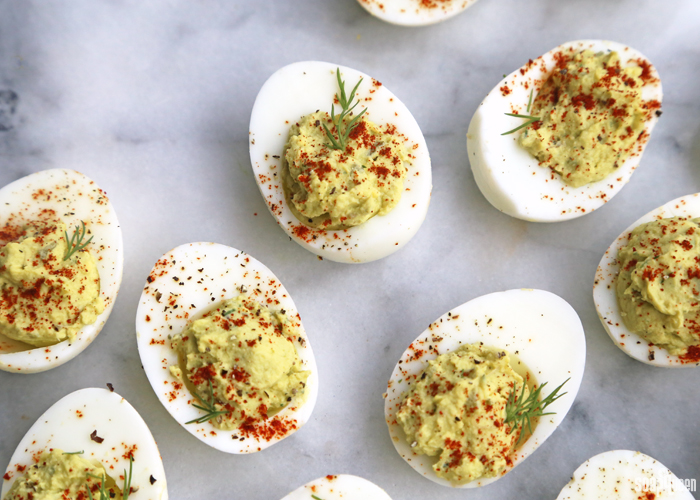 [Read more…]