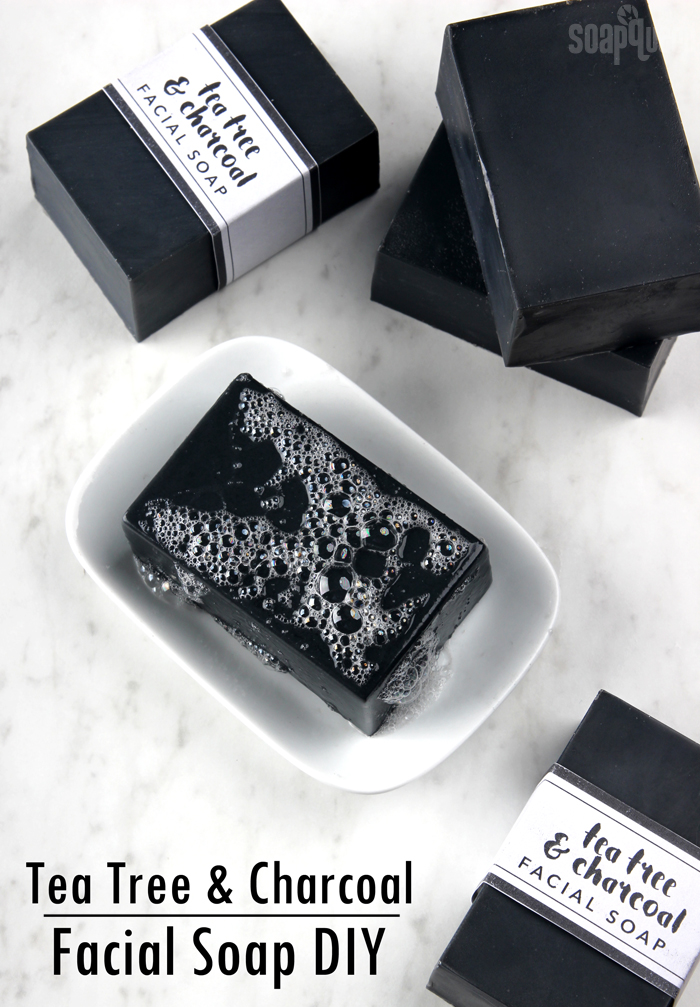 Charcoal face soap seems to be everywhere right now, along with charcoal face masks and bath bombs. It's easy to understand why – charcoal is fantastic for the skin. It binds to dirt and oil and pulls it out of pores, leaving skin clean and refreshed. Because of its oil absorbing properties, it's especially fantastic for oily skin.
This Tea Tree and Charcoal Facial Soap was formulated with combination to oily skin in mind. It contains activated charcoal, which gives the bars a rich black color. It does produce a slightly gray lather due to the large amount of charcoal, but does not stain washcloths. This recipe also uses tea tree essential oil, which has an earthy scent. Because this product is meant for the face, a small usage rate for the essential oil is used.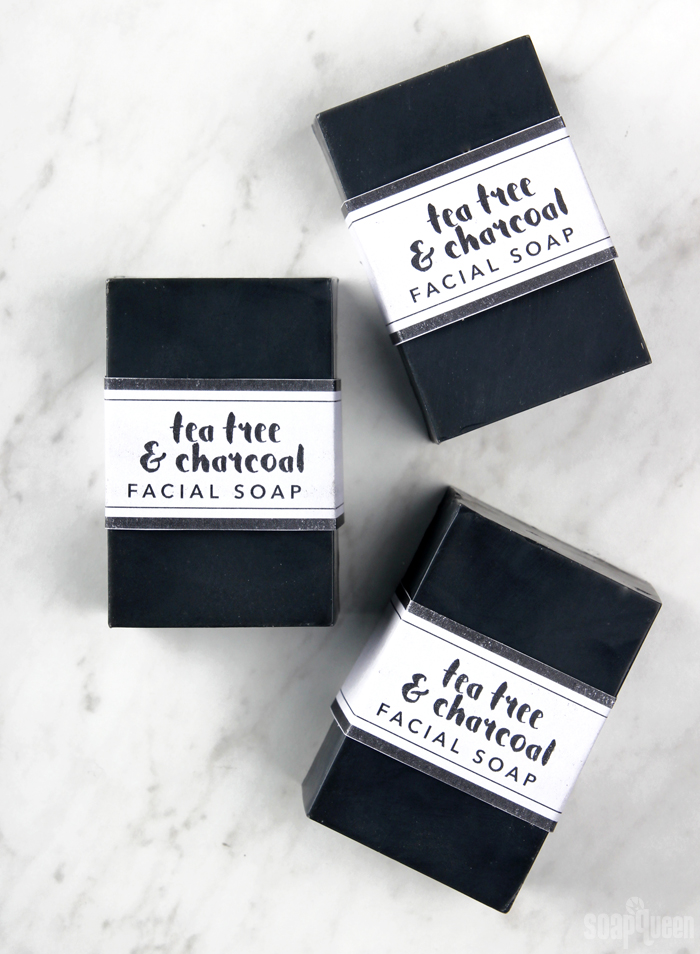 The oils in this recipe were specially chosen for facial skin. A high percentage of olive oil makes the bars gentle. Palm oil makes the bars firm, while coconut oil adds cleansing properties. Usually, I don't use more than 2-3% castor oil in cold process soap recipes. But, in this recipe, a slightly larger amount of castor oil adds lather and cleansing properties. It also helps draw moisture to the skin to keep it hydrated. The soap is formulated with a 15% water discount to prevent stickiness and help it release from the mold faster. I also highly recommend sodium lactate for this recipe to aid in unmolding.
Last, but certainly not least, is tamanu oil. It is an incredibly unique oil with a dark color and nutty odor. If you search "tamanu oil," you'll find it is widely thought to benefit skin scarring, stretch marks and sores, and has anti-fungal properties. However, this recipe hasn't been tested to prove it helps cure those ailments. We added it because it helps moisturize the skin. Learn more about tamanu oil here. Speaking of medical claims, making claims that this soap treats acne or other skin conditions qualifies classifies it as a drug by the FDA. This requires additional testing and approval. Learn more about cosmetic vs. drug claims here.