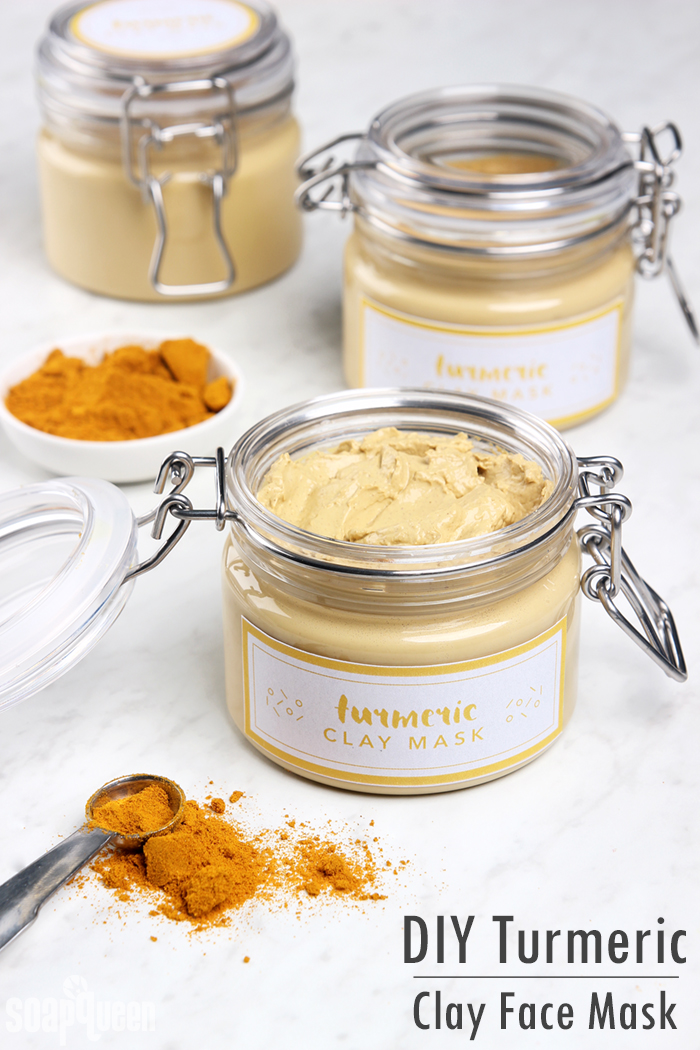 Turmeric is a plant of the ginger family, and is usually used in dry powder form. Its commonly added to dishes like curry and has been used in Chinese medicine for years. Turmeric contains curcumin, which is an anti-oxidant and is thought to have anti-inflammatory properties. This Turmeric Clay Face Mask recipe harnesses the properties of this powerful spice, along with luxurious ingredients like carrot seed essential oil and carrot extract. They're a blast to make, and are a great way to get creative and give your skin a fresh start to the new year!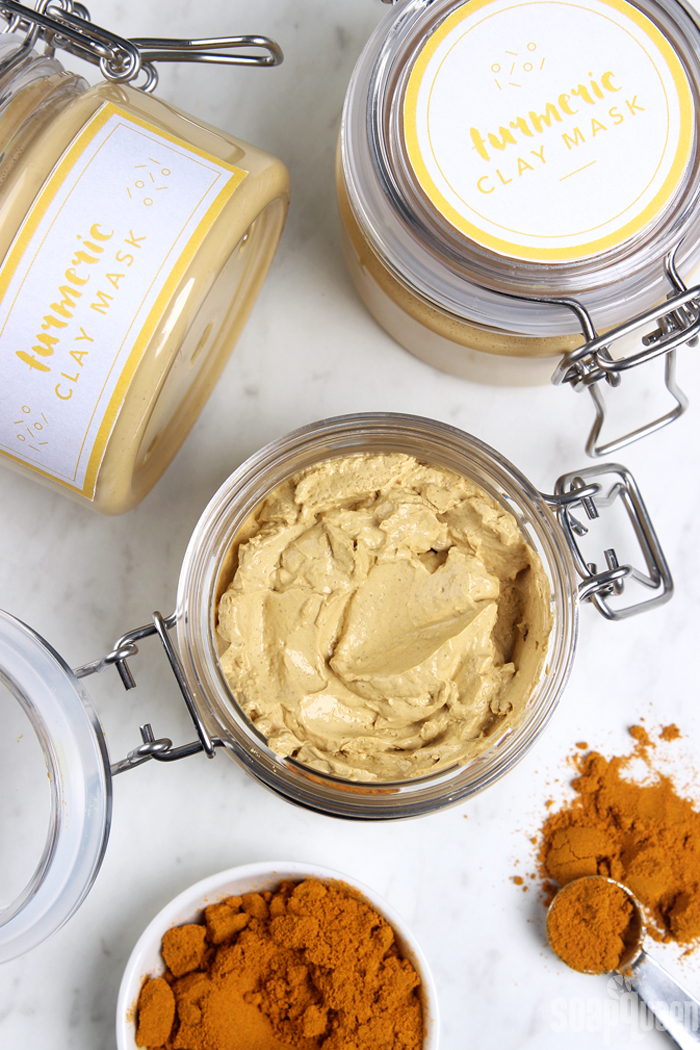 This clay mask was specifically designed for normal to oily skin types. It contains kaolin clay, which is fine-grained and gentle on the skin. Carrot extract is high in vitamins A and E, and is thought to soothe the skin. Carrot seed essential oil is rich in vitamins and carotene. It has a distinct herby smell that's not everybody's favorite, but this recipe uses a small amount so it's not overwhelming.
I was a bit worried this mask would leave my skin yellow. Luckily, it washes of clean with no staining. On a personal note, I have a bit of redness to my skin and I felt this mask really made a difference. It could be the yellow color of the turmeric neutralizing that redness, but hey, I'll take it! As always, if you're selling this product, you cannot claim it cures redness or any skin condition.
Speaking of medical claims and skin care products, you'll find plenty of claims online that turmeric treats various medical conditions. If you are selling a product that contains turmeric (like this mask!), be careful about making medical claims. If your product claims to treat the skin or body in anyway, your product is considered a drug and needs testing by the FDA. Learn more about cosmetics and medical claims here.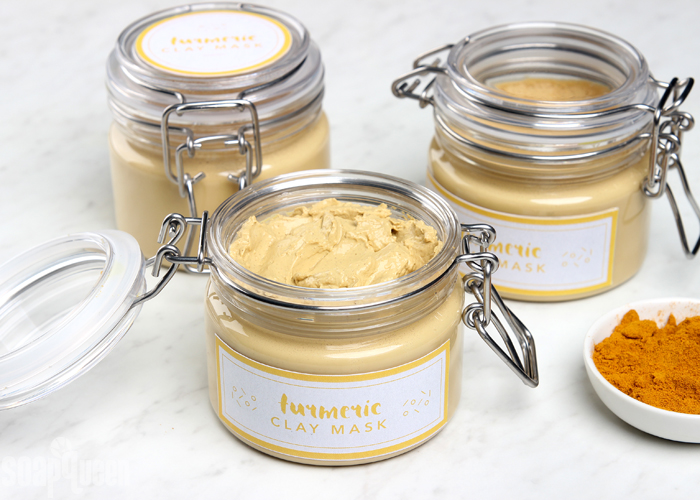 A few notes about recipe substitutions and changes:
Polawax Emulsifying Wax is a highly reliable and strong emulsifier. It could be substituted for the generic version, Emulsifying Wax, if you prefer, although this recipe was not tested with Emulsifying Wax. Due to the clay in the recipe, we splurged and used Polawax Emulsifying Wax to avoid any chance of separation.
This recipe calls for avocado and meadowfoam oil. Other oils can be used instead if you prefer; we recommend staying with liquid oils that absorb easily into the skin. Changing the total amount of oil in the recipe will change the overall texture of the mask.
Because this recipe is essentially a lotion and contains a large amount of water, a preservative is necessary to avoid mold and bacterial growth. We chose Optiphen, but other water soluble preservatives will work. Learn more about preservatives here.
Increase the total amount of clay if you want it to be better suited for oily skin, or decrease the amount to make it better for dry skin. Decreasing the amount of clay may create a thinner product.
If you prefer to use different clays, feel free to swap them. Clays have different absorbing properties, which will affect how it feels on the skin. Learn which clay is right for your skin.
If you have very sensitive skin, fragrance and essential oils can be irritating. Omit from the recipe if you prefer.
Carrot extract can be substituted with a different extract if you prefer.