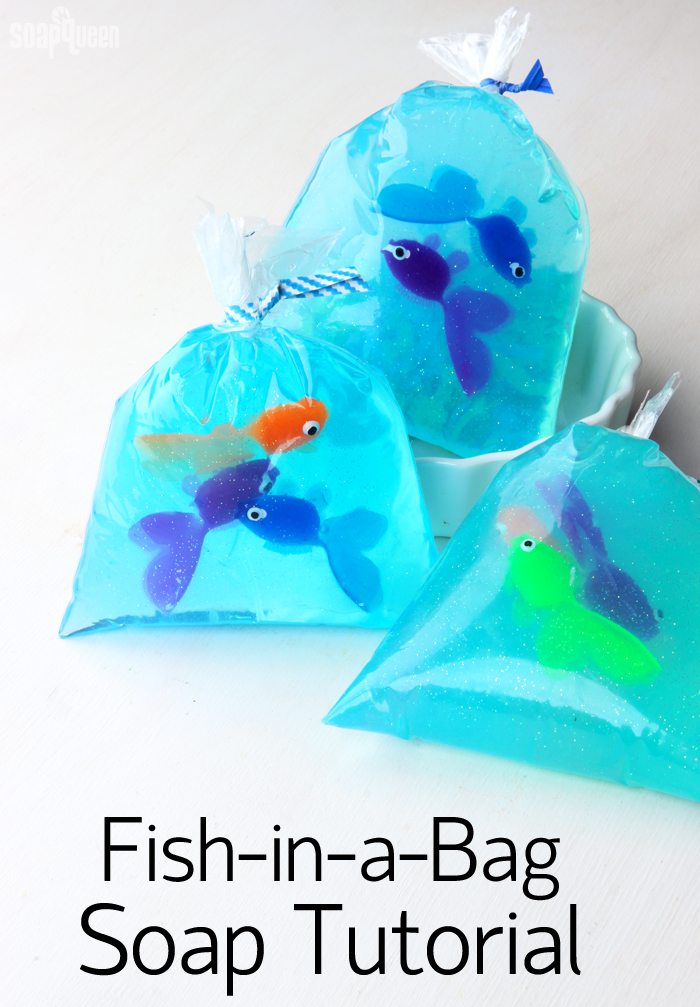 Some soapy projects put a smile on your face. This Fish-in-a-Bag Melt and Pour Soap is definitely one of them! The idea is quite classic and has been recreated many times. Now that Bramble Berry carries cute toy fish, I had to revisit this project. For a twist, I added Brilliant Blue LabColor and Fine Iridescent Glitter. You can't go wrong with color and sparkle! Apple Macintosh Candle & Soap Fragrance Oil adds a fruity scent and leaves the soap crystal clear. Not all fragrances keep soap crystal clear so keep that in mind when making this project. If you have cloudy soap, it might be the fault of the fragrance oil. Kids love this soap, and it is perfect for party favors.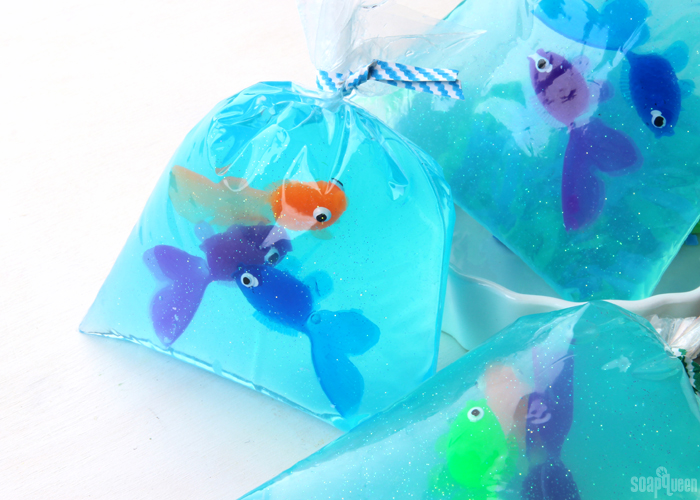 Some tutorials hang the plastic bags and pour the soap into the bag. I found that the fish went straight to the bottom, which made them look dead; definitely not what we are going for! Another option is to pour the soap into the bag halfway, allow the soap to cool, then place the fish in and fill up the bag. This is an option, but I wanted to make this project as quick and easy as possible.
To keep it simple, I poured all the soap into the bag, and dropped the fish in. Then I clipped the bag with binder clips to seal it and laid it on my counter. The fish fall to the side of the bag. I let the soap cool for about 10 minutes, then flipped the bag over to the other side. The fish stay put, while the other side cools and hardens completely flat. This allows the front to have a natural rounded shape. Once you're ready to use, peel away the bag and enjoy!