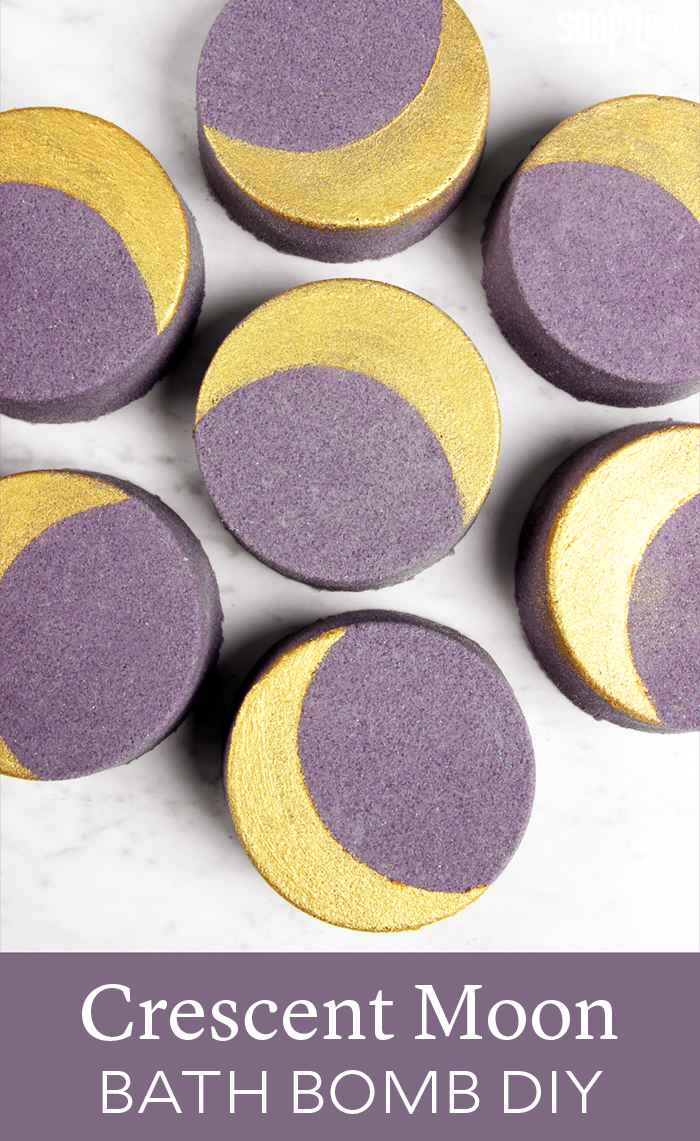 Inspired by the crescent moon, these moon bath bombs feature plenty of sparkle and sultry scent. The dark purple hue is created with Plum Dusk Mica and Queen's Purple Mica, with a touch of Fine Iridescent Glitter. Coconut oil gives the bath bombs shape and firmness, while polysorbate 80 helps disperse the oil and micas in the bath water.
Once the bath bombs completely harden, they are removed from the mold. A combination of Gold Sparkle Mica and 99% isopropyl alcohol create a "mica paint" that is used for the crescent moon shape. Check out our trick for creating a crisp and even moon shape below!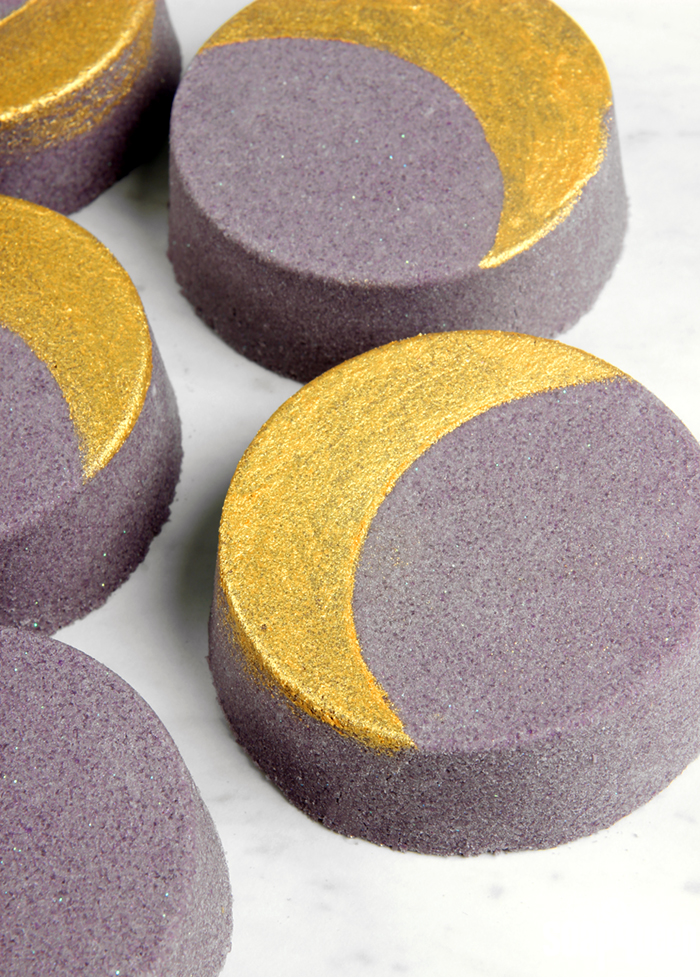 Because these bath bombs contain quite a bit of mica and sparkle, they may leave behind some color on your tub. Mica clings on to dirt and grime on the tub, so giving your bath a quick wipe down before use will help prevent this. The polysorbate 80 also helps the mica disperse throughout the water rather than pooling on top. We don't recommend skipping the polysorbate 80 for this recipe.