Thank you S.O.A.P. Team!
Try all three new fragrance oils in the click of a button!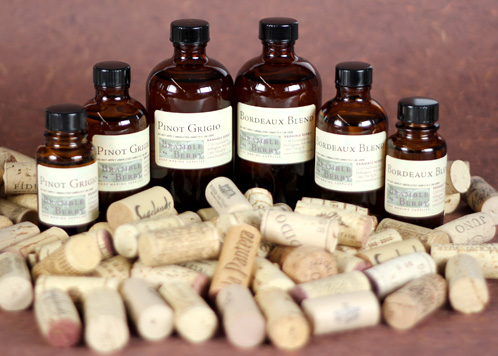 Pinot Grigio: This fragrance was a winner of the 2011 SOAP Panel for Fall. It is ideal for wine based soaps and products though stands on its own rather nicely. The main notes to make up this fruity wine scent are sparkling bergamot, peach nectar, apple, Italian white grape, black plum, violet rounding out with supporting notes of warm clove bud. It smells like a very adult, fruity floral grape juice. This scent softens a bit in cold process soap and goes a warm yellow
Bordeaux Blend: This fragrance is designed to be a big, bold spicy red wine fragrance. With notes of tawny port and cognac being sweetened up with lighter softer pinot noir, vanilla and raspberry, Bordeaux Blend is toughened up with spicy notes of cinnamon, clove and vineyard dirt. This fragrance can move quickly in CP soap so be prepared and after a full cure, the spice notes come out more than the grape notes.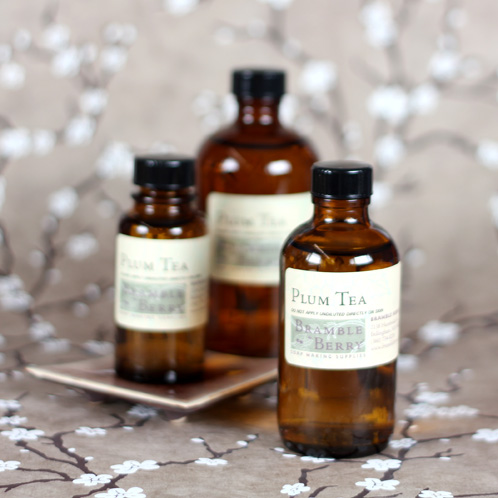 Plum Tea: This clean fruity floral has a beguiling soft freshness that one 2011 SOAP Panel Tester described as "autumn rain on flower garden". After beautiful white tea and damask plum and herb notes, this fragrance is beautifully supported with sweet notes of honeydew melon, quince apple, lily of the valley and chamomile. The fragrance finishes with a touch of black tea to add depth and tamp down on the sweetness.