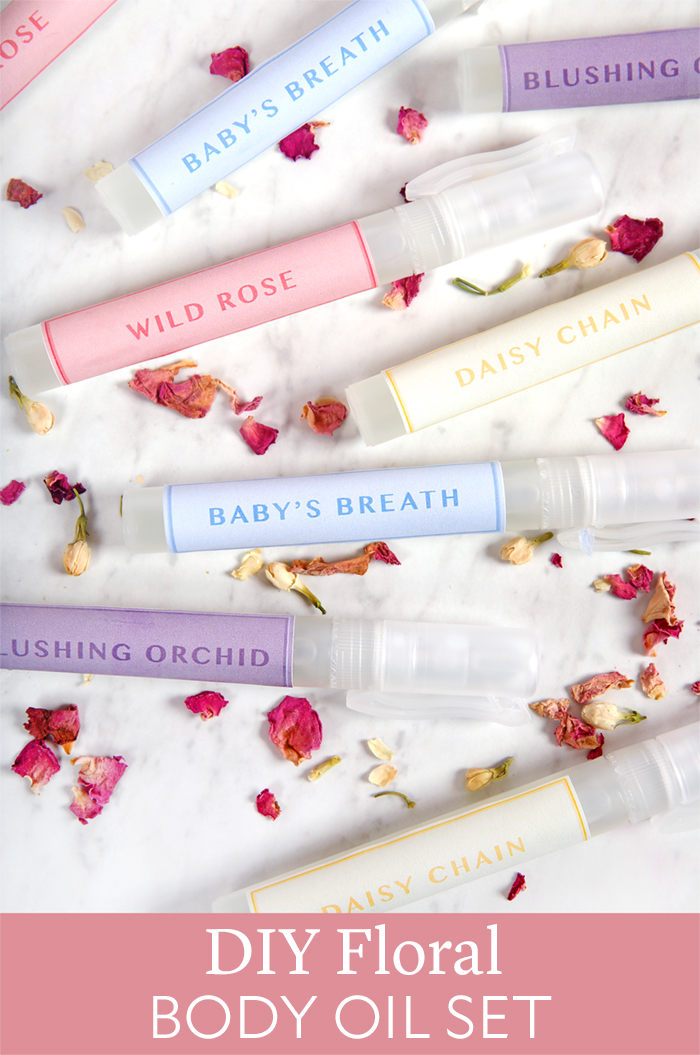 Complex floral scents make excellent perfumes. When we smelled the new Modern Floral fragrance oils, we knew they would be perfect for body oils. They're extremely easy to make – simply choose a lightweight liquid oil, mix in your fragrance, and transfer to a container.
For this recipe, we chose fractionated coconut oil. It's extremely lightweight and thin so it works well in the Mini Spray Bottles. If you'd like to use a slightly heavier oil, we recommend using a roller ball container to avoid clogging.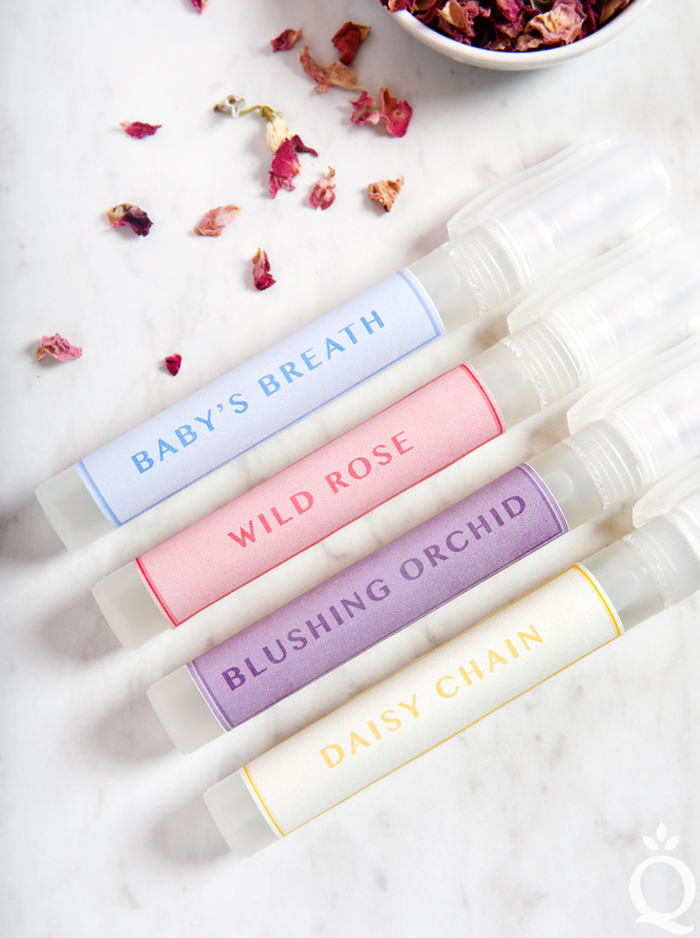 To create a cohesive set that's perfect for gift giving, free downloadable labels are available for the Mini Spray Bottles. Simply download the PDF and print them on label paper. There is a label for each scent: Wild Rose, Daisy Chain, Baby's Breath, and Blushing Orchid. For a limited time, you can get all four Modern Floral fragrance oils for $15.50. Click here to shop the entire collection.