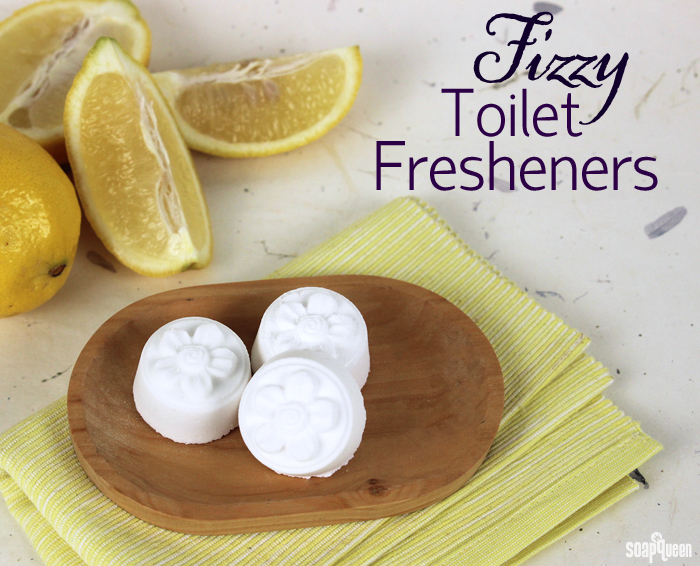 Let's be honest – cleaning the bathroom isn't very fun. It's hard to keep your bathroom sparkling clean when you're busy with other important tasks (like soaping, of course!) These Fizzy Toilet Fresheners are a great way to freshen your bathroom in between cleanings.
The combination of sodium bicarbonate and citric acid help fight stains. Once the freshener hits the water, it starts to fizz and release a fresh and clean scent from Lemon Essential Oil and Peppermint Essential Oil, 2nd Distillation. You can store them in an airtight container, like the Tall 8 oz. Plastic Bail Jar, and use them whenever your bathroom needs a pick me up.
These fizzies are great for freshening your toilet, but are not intended for use in the bathtub. Because they are strongly scented to mask bathroom odors, the excess amounts of essential oil can cause skin irritation.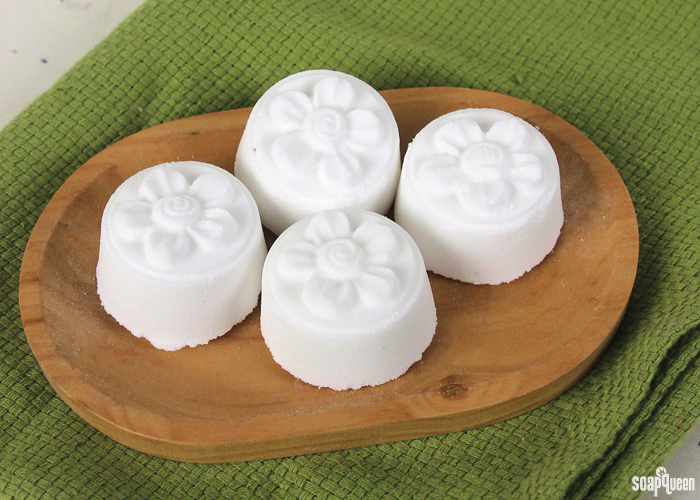 [Read more…]