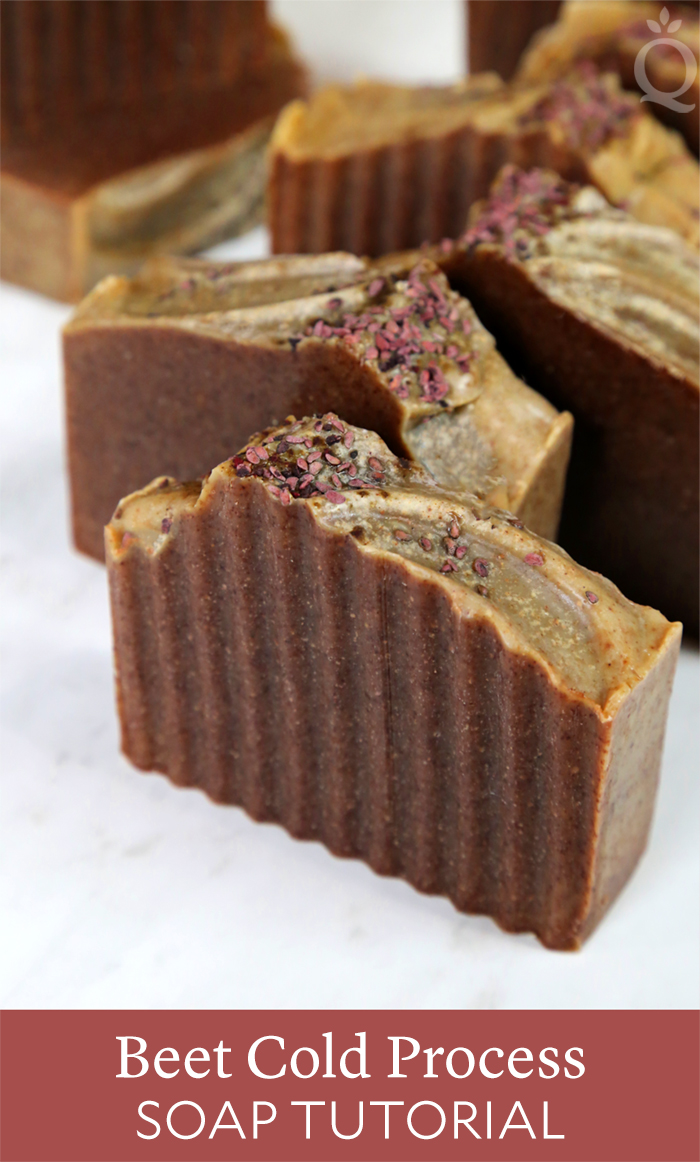 We love testing new ingredients. Beet root powder and rosehip powder are two additives that have interesting results in cold process soap. Despite its vibrant natural color, beet root powder fades almost completely in cold process soap. On the other hand, rosehip powder goes through an interesting color transformation.
This recipe contains both beet root powder and rosehip powder. Beet root powder might not add color, but it's full of vitamins, magnesium, and folate. Rosehip powder contains plenty of vitamin C, making this bar a treat for your skin. Blackberry seeds add a rosy hue and texture on top.
Beet root powder, rosehip powder, and blackberry seeds are all part of the new Exotic Naturals Collection. Click here to see all of the new ingredients, which also include exotic oils like neem and wheat germ.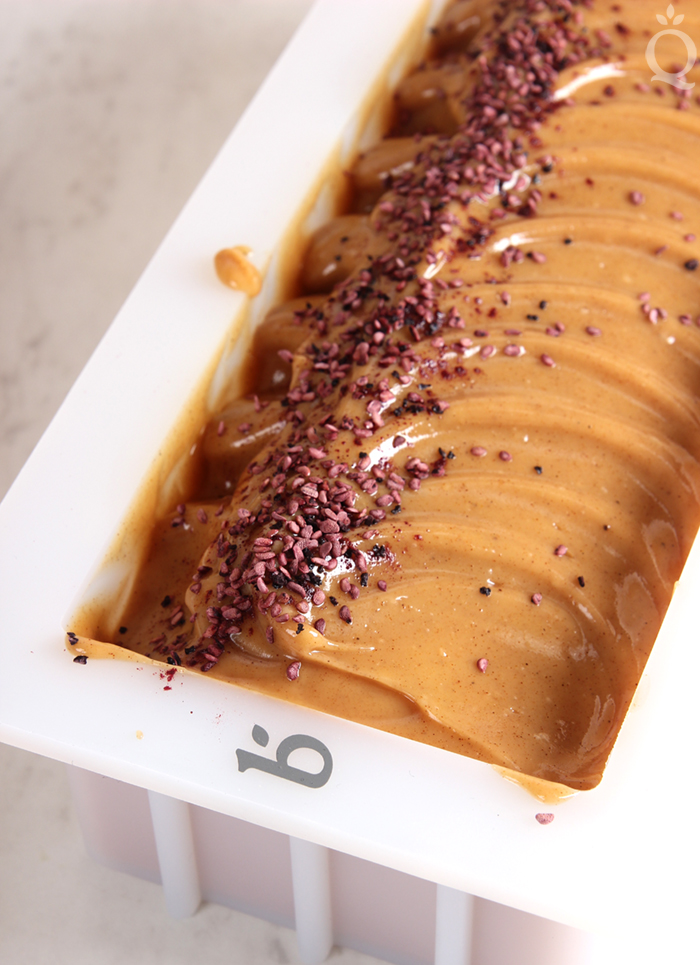 On its own, rosehip powder is a bright yellow color. This color remains when added to cold process soap batter. Once the soap is unmolded and cut into bars, that's when things get interesting. Immediately after cutting into the soap, you'll notice a burgundy color around the bars (shown below). Within about 10 minutes, this color makes its way throughout the entire bar of soap and deepens over 2-3 days.
Rosehip powder does color the lather a bit, and you will find that with these bars. If you're worried about color transfer, you can use 1 teaspoon of powder. Just keep in mind you will have a lighter color.