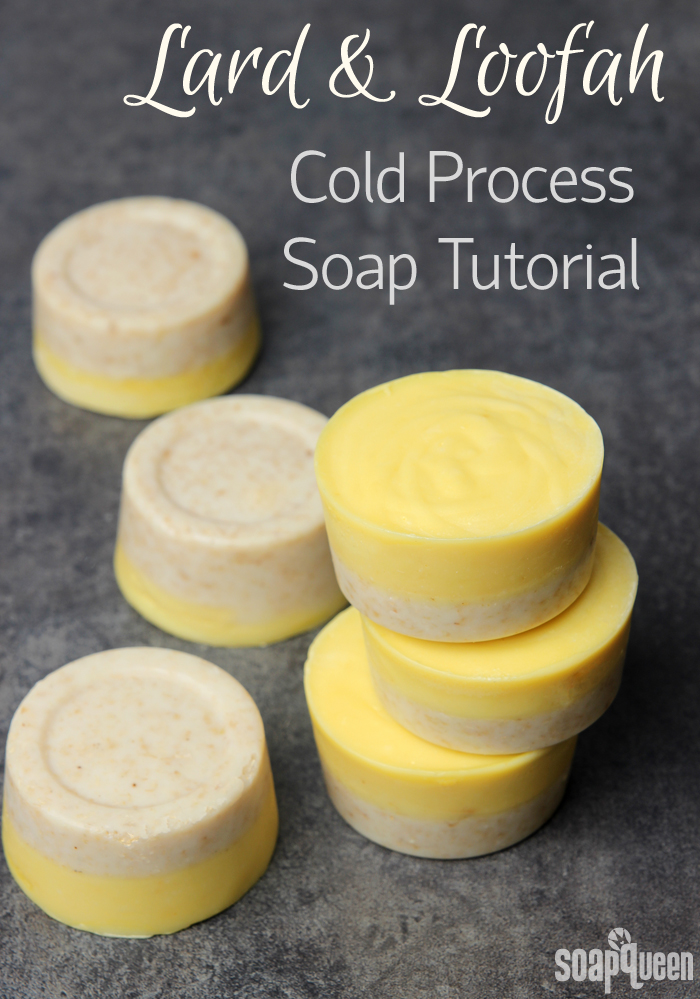 Lard and tallow are popular soapmaking ingredients. Tallow is the rendered fat of animals, and usually refers to fat from cows and sheep. Lard refers to pig fat. Lard and tallow give soap firmness and contribute to a stable lather. Because of these properties, both tallow and lard are common substitutes for palm oil.
Lard and tallow can be purchased from the store, or you can render your own at home. Rendering your own tallow is a great way to reduce, reuse and recycle. In the spirit of Earth Day this Friday, I saved bacon grease from an epic Bramble Berry staff lunch cooking extravaganza to use in this palm-free recipe. First, the bacon grease needed to be cleaned up to reduce the smell and remove any bacon bits. Click here to see the process. I also used leftover yogurt containers as the molds in this recipe. I love the cute little shape! Click here for more ideas on using recyclables for soap molds.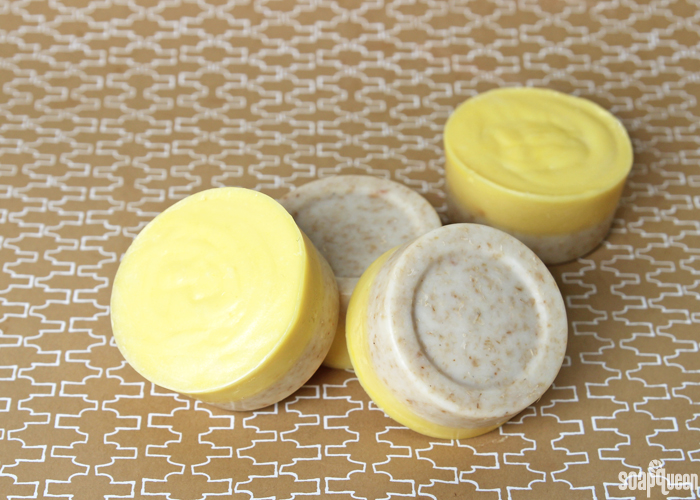 Once the bacon grease was cleaned up, I used it at 30% of my total recipe. I generally recommend using lard and tallow at 50% or less in your cold process recipes. If you're looking for more tallow recipes, check out this guest post by Eric Vought for tallow laundry soap. I added shredded loofah to the bottom layer of these bars for exfoliation. The top layer contains carrot puree, which gives the soap a soft yellow color and additional creaminess. For more information on using purees in cold process soap, click here.