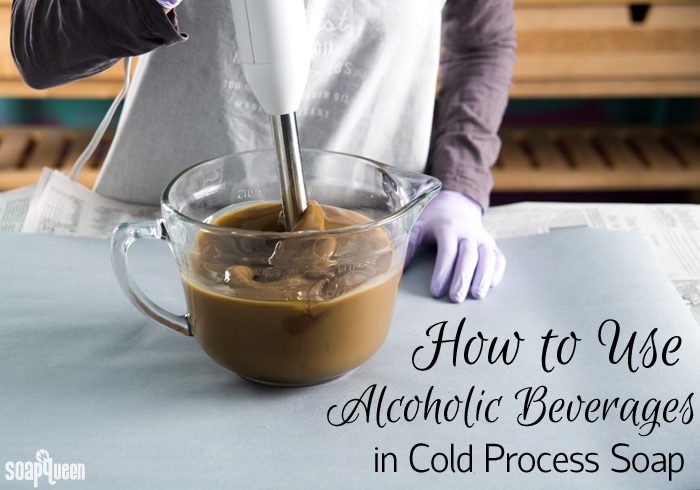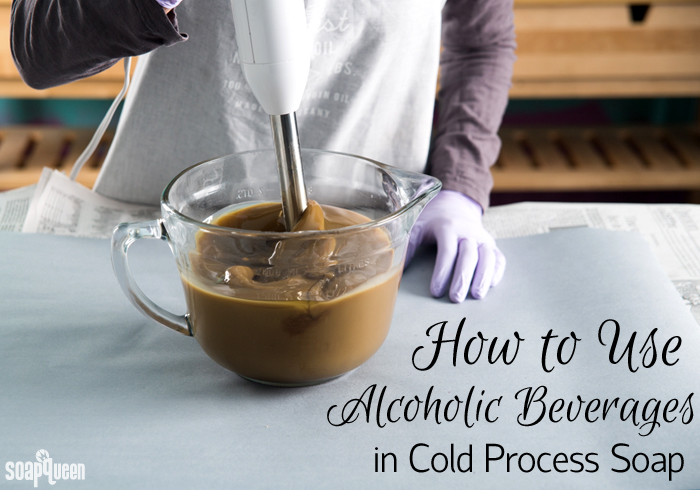 Photo by Lara Ferroni
To prepare sodium hydroxide lye for soapmaking, it needs to be dissolved in some type of liquid. The dissolved lye solution is then emulsified with oils to create soap. Distilled water is usually the liquid of choice for dissolving lye. But, some soapers prefer to use other liquids such as milk, tea or alcoholic beverages. Using alternative liquids (anything other than distilled water) in cold process soap is an intermediate to advanced soaping technique. It requires a few extra steps to prep and can affect other aspects of the soaping process.
One of the most popular types of alternative liquids for cold process soap is alcoholic beverages. This includes beer, wine and champagne. These liquids contain sugar, which give the soap a stable and fluffy lather. Alcoholic beverages can also give the soap color and are great from a marketing standpoint. Some alcoholic beverages do contain beneficial properties like antioxidants, but it is debatable whether these properties make it through the saponification process.
Making soap with alcoholic beverages poses a few challenges. They contain sugar that becomes very hot when mixed with sodium hydroxide lye. This turns the liquid a deep color due to the sugars scorching and can cause an unpleasant aroma. In addition to sugar, alcoholic beverages contain...you guessed it! Alcohol. Alcohol and the saponifcation process don't mix very well. In addition, many alcoholic beverages such as beer and champagne are carbonated. Carbonation and the saponification process don't mix very well either.