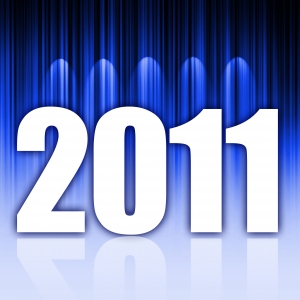 As the New Year starts to loom closer (where did the year go?!), you may be thinking about your goals for the upcoming year. I know I am! Both my husband and I are curious how goal setting will go with a newborn! =) One of the things that people often make goals around are Finances.
I'm going to save more.
I'm going to spend less.
I'm going to ask for a raise.
If you're thinking about those very things, know that those goals I listed above are TERRIBLE. No, it's not that they are bad ideas. It's that they're written in a cavalier manner that won't get you to your goal. Your goals need to be:
Specific
Measurable
Achievable
Realistic
Time Oriented
So, those goals would be:
I'm going to save $500 by June 1, 2011. I am going to do this by putting away 5% of my income on an automatic deposit into my savings account.
I am going to make a budget and spend $55 per month less than I spent in 2010. My budget will be completed and reviewed by February 1, 2011.
I am going to ask for a 3% raise by March 15th.
Most people want to improve their financial lot in life. You could always be a little more comfortable, a little less stressed and be able to go on a slightly more lavish vacation. But surprisingly, most of the 'wealthy' millionaires in America actually live very frugal lives. There's a new book called "Stop Acting Rich … and Start Living Like a Real Millionaire" (by Thomas J. Stanley). In the book he debunks the idea that millionaires have flashy lives. In fact, it turns out that they lead very unassuming and unpretentious lifestyles.
They don't have palatial  homes. Approximately, 90% of millionaires live in homes worth less than $1,000,000 and 67,000 of them in the U.S. actually live in mobile homes. They don't even have vacation homes. 64% of millionaires have never owned a vacation home. In fact, the typical second home buyer has a median household income of just over $80,000. Why don't millionaires buy second homes? Simple. They understand that second homes are costly to maintain and they don't want to be locked into vacationing the same place every year.
Interestingly enough, true millionaires don't buy expensive toys either. More than 93% of the boats purchased in the U.S. are not bought by millionaires. The majority of American millionaires have never owned any type of watercraft. Again, they know how much it costs to maintain.
But surely, they must be spending their money someplace, right? New cars! They must have nice wheels! Wrong again. Eighty-six percent of all expensive makes and models of cars are driving by non-millionaires. The typical millionaire drives a Toyota (11%), followed by Ford and Chevys. And the average price paid is more like $30,000. Millionaires are looking for cars that maintain value, cost less to maintain and aren't flashy. They don't want to attract thieves nor do they need the cars for status.
The bottom line? Millionaires often become 'rich' because of their frugal lifestyle. They made conscious, smart spending habits to get to be a millionaire and they kept them long after they became millionaires.
If the millionaires aren't spending like millionaires … then what should we be doing in 2011 around our personal and business finances?