Bramble Berry's customer service team (what a great bunch of gals they are) had another fun team bonding experience at Otion last week! They made cold process as a team too so be sure to check out that post if you missed it (Cold Process and Customer Service). Team BB delved into the wonderful world of lotion making from scratch using Cocoa Butter, Shea Butter and luxurious fixed oils. The class was taught by Otion's newest addition, Alycia! She's already a pro at teaching classes so if you're local and interested, check out Otion's class schedule HERE!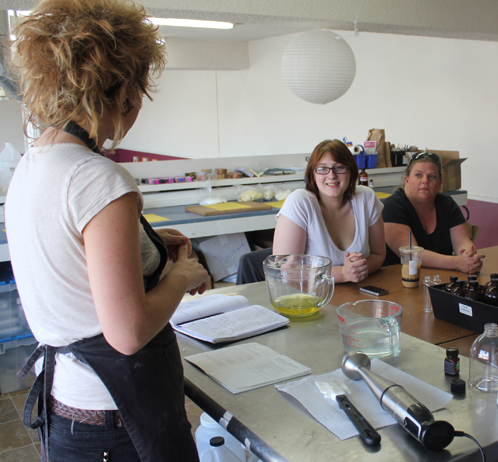 Alycia teaching the class while Rachel and Tina listen on.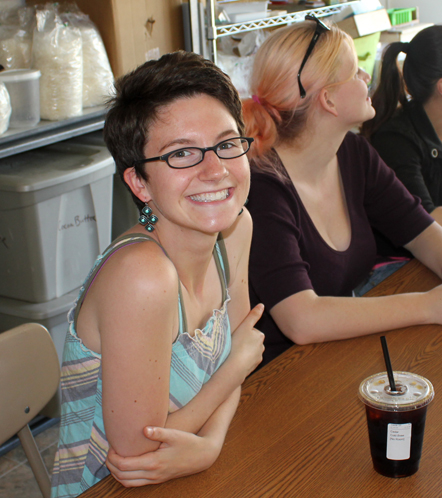 Kat from Otion enjoying the class!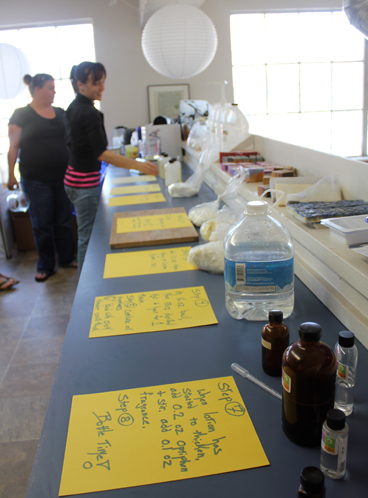 The step-by-step process in making your own lotion.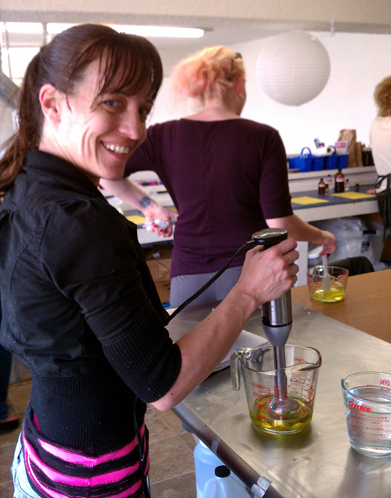 Carla showing us how it's done!
Stick Blenders rock!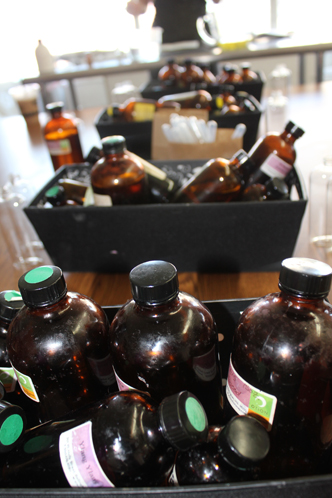 Ah…what a beautiful sight!
Everybody had such a great time working and playing together that they can't wait to do it again! During the class each group made their own unique lotions blends, check out these recipes:
Rachel and Elizabeth: Applejack Peel and Moroccan Mint Fragrance Oil Blend, E-Wax, Stearic Acid, Mango Butter, Apricot Kernel Oil and Distilled Water.
Becky and Tina : Pomegranate And Black Currant Fragrance Oil, Cocoa Butter, Liquid Silk, Sweet Almond Oil, Avocado Oil, E-Wax, Stearic Acid, and Distilled Water.
Courtney and Carla: Vanilla Vanilla Cybilla, Sweet Almond Oil, Avocado Oil, Stearic Acid, Cocoa Butter, E-Wax,  Carrot Extract, and Distilled Water.
What is your favorite go-to lotion additive or oil?