How long have you wanted to make candles but have never tried? We have the perfect opportunity for you to get started. Check Bramble Berry's brand new candle fragrances that are totally skin safe so you can use them in soaps too (double whammy)! Browse the yummy new candle fragrances HERE. But that's not the only exciting news that we have to share today.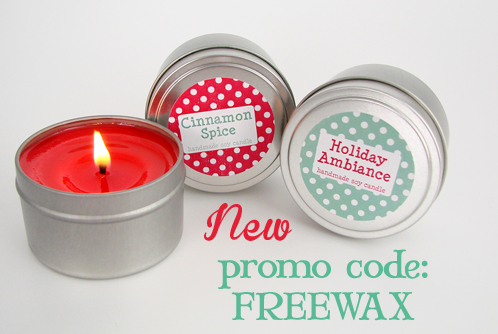 Holiday Travel Tins
Use the promo code FREEWAX and receive 10% off of the new candle fragrances. The first 100 people that use the promo code will also receive a FREE pound of Eco Soya Wax! We only have 100 samples to give away so make sure you get your orders in soon. Thanks to our wax distributor EcoSoya, we will be sending out one of four fabulous waxes: CB-XceL, CB-Advanced Soy, CB-135, or PillarBlend.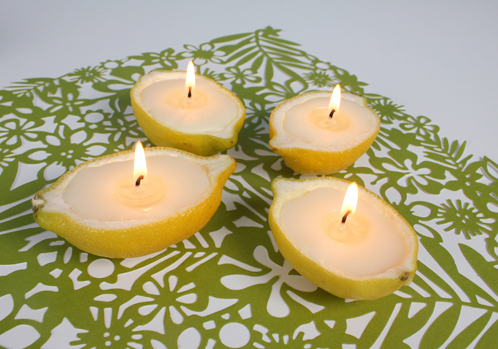 But wait, there's more! Bramble Berry's original candle fragrance line (that is not skin safe) will be on a huge clearance sale while supplies last. Check out the great deals HERE.
EXTRA BONUS: What can you do besides making candles with that free pound of EcoSoya Wax? How about win $500? EcoSoya, the makers of our soy wax, are hosting a contest. You can enter by visiting their website for instructions and filling out the entry form. Then all you need to do is create a fabulous candle with EcoSoya candle wax. All entries need to arrive at EcoSoya by August 10, 2012.
Good Luck and Happy Candle-making!
Soap Queen TV Special Edition: Holiday Travel Candles from Soap Queen on Vimeo.
For some extra cool candle inspiration and help, check out these links: 
Massage Candles : Day 1: Intro, Day 2: The Fine Print, Day 3: Ingredients & Melting, Day 4: Pouring and Wick Setting, Day 5: Final Thoughts and Round Up.
Basic Candlemaking : Wick Centering & Fragrancing, Determining Wick Size, Pouring, Steady Hands & Straight Wicks, Final Touches, Candle Experiment Gone Awry, Wick Size, The Inevitable Spill, and Doin' the Burn Tests…
Tutorials: Bakima's Bug-Be-Gone Candle and Eco Chic Candles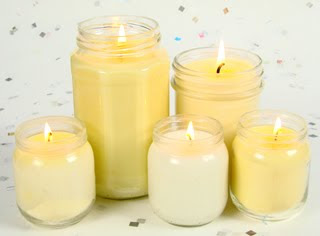 Eco Chic Candles