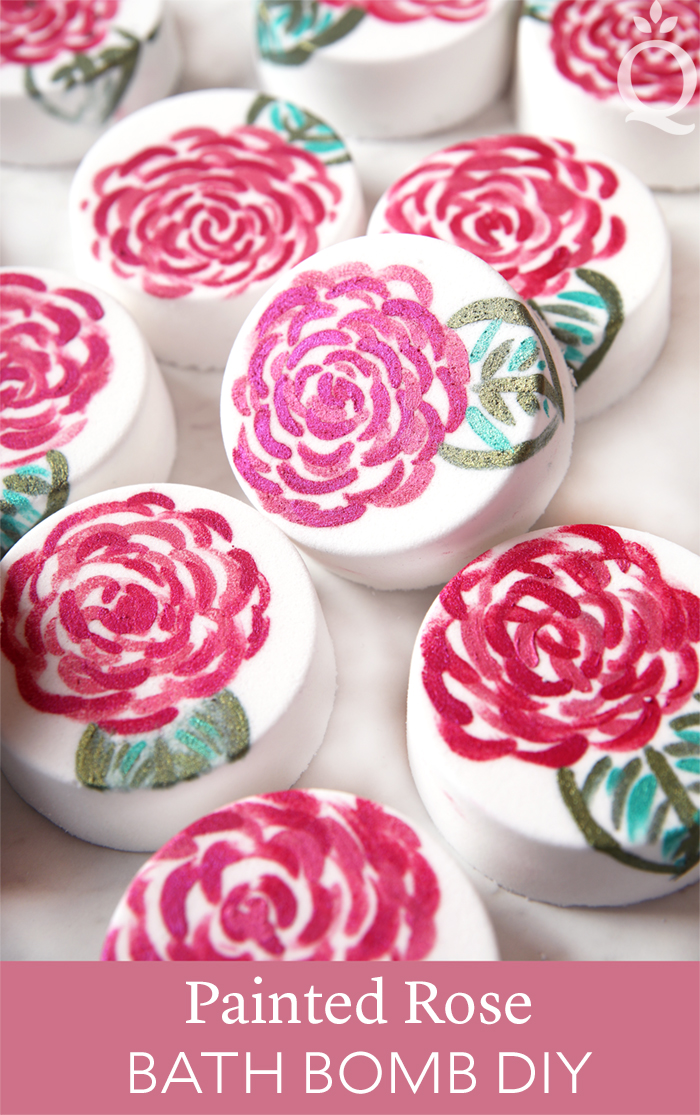 These bath bombs are inspired by the soft texture of rose petals. Flowers are painted on each bath bomb using a mixture of mica and 99% isopropyl alcohol. The technique takes a little practice, and some minor painting skills come in handy. After a few tries you'll get the hang of it – each bath bomb will have your own personal spin.
They're made with Wild Rose Fragrance Oil, which is a fresh take on a classic scent. A touch of lotus flower extract gives the bath bombs moisturizing and skin-loving properties. Polysorbate 80 is an emulsifier that helps the oil and micas mix into the bath water.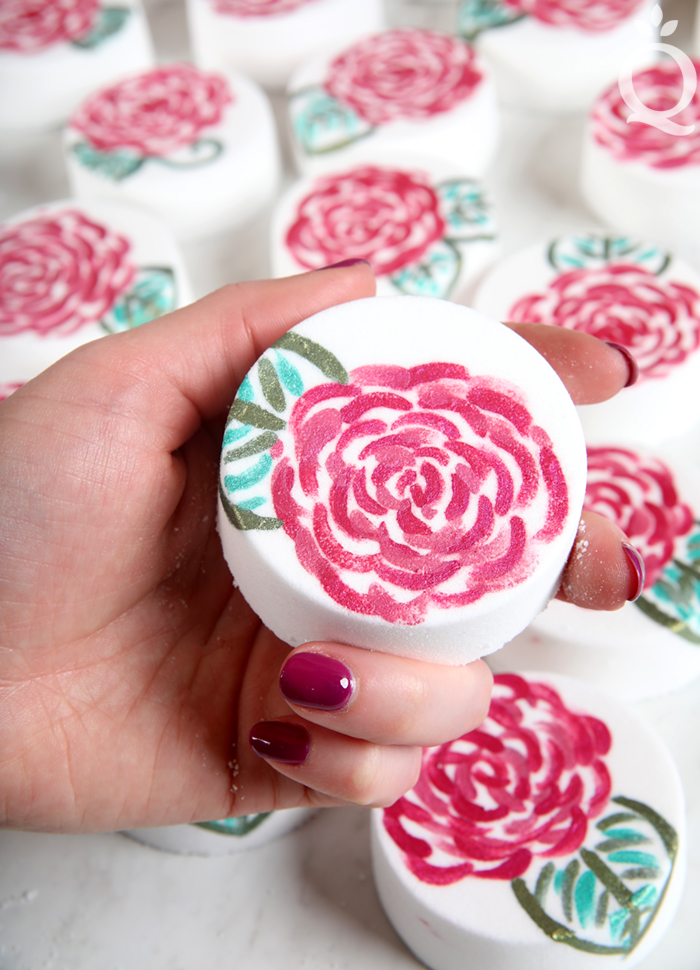 This project is easy to customize with different colors or designs. We recommend inviting a few friends over – the recipe makes a lot of bath bombs, so they're fun to paint with a group.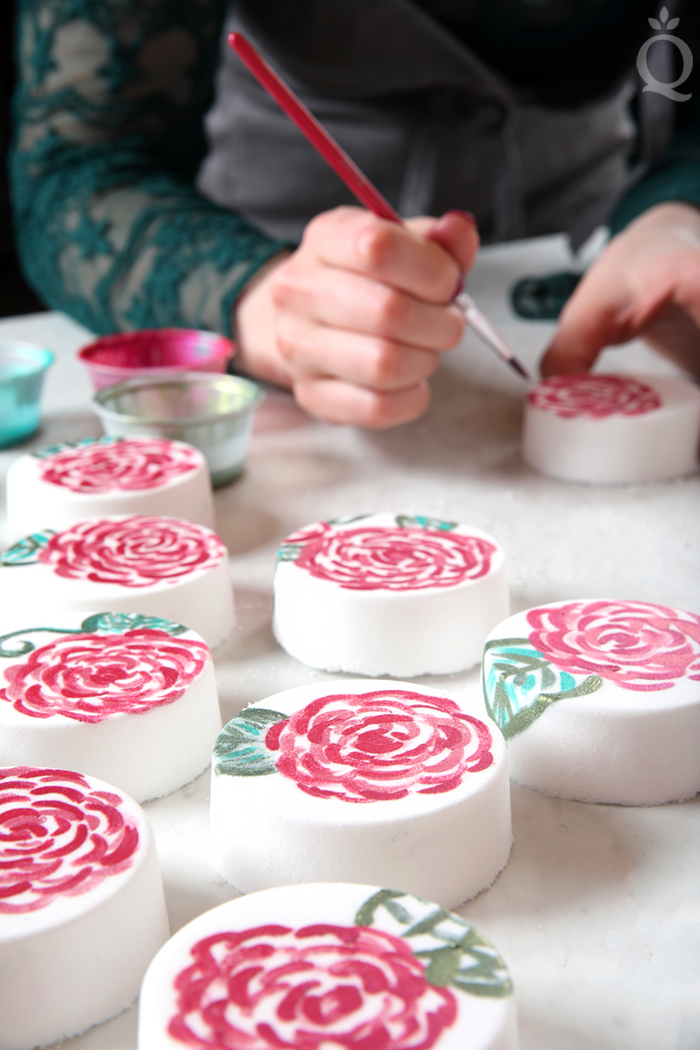 All Bramble Berry colorants are cosmetic grade and safe for use on the skin or in soap. Recently there has been some confusion about which colors are safe for use in bath bombs. The FDA has a list of approved colorants, but whether colorants for bath bombs fall into the external use category is unclear. Because our colorants are skin safe and bath bombs are heavily diluted in water, we feel safe using them in our recipes.
If you plan to sell your products or if you want to be extra careful, you should avoid any colorants that fall in that gray area. This generally includes colorants with green oxide or ultramarines. Each description on Bramble Berry will note whether the product contains external use only ingredients. For this recipe, that would mean not using the Evergreen Mica or Shamrock Green Mica.