You may already be familiar with thyme for its culinary uses — this slow baked salmon with lemon & thyme recipe, for example? Yeah, it's to die for! Beyond the kitchen though, thyme also has a long history as a purifying plant and medicinal herb.  Believe it or not, thyme was used by the Egyptians for embalming, by the Greeks as incense and in Europe in the Middle Ages to ward off nightmares. You can read more about thyme on its Wikipedia page here.
In soapmaking, White Thyme Essential Oil is a soothing scent that works in soaps, lotions and creams.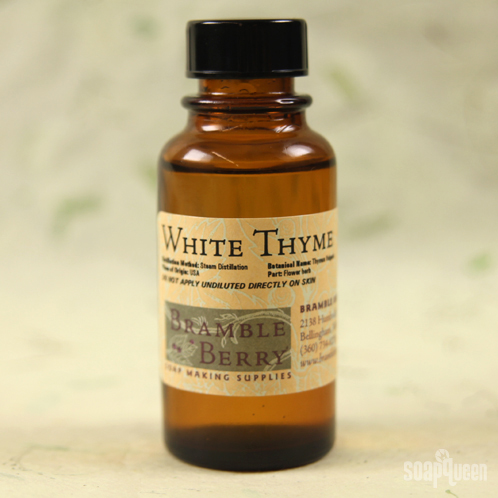 Our White Thyme Essential Oil is first steam distilled from the flowers of the plant which creates a red thyme oil. The re-distillation produces the more gentle white thyme.