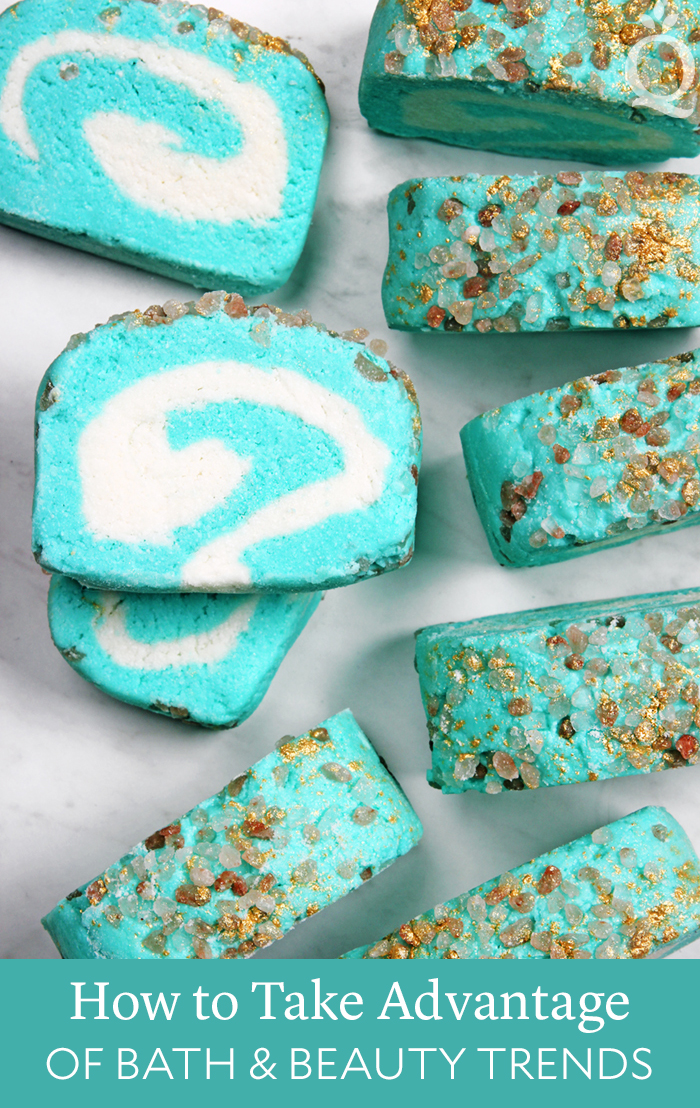 Keeping up with trends used to mean switching on your TV or picking up a magazine in the checkout line. Now the most popular colors and designs are right at your fingertips. All you have to do is scroll through Instagram or Pinterest. That makes it easy to try new things and keep your products fresh. Learn how to incorporate trends into your designs below.
Where to find inspiration
Inspiration is everywhere you look. Instagram is a great place to start. Fellow soapmakers can help you brainstorm – the #BrambleOn tag is full of amazing designs. Seeing all the photos in one place can help you identify what people are loving at the moment. You can also search tags like #soapshare and #soapmaking, then follow your favorite makers from there.
Pinterest works in a similar way because you can follow pages that share things you're interested in. You can also search a subject and see every DIY project under the sun.
"I love Pinterest, that's my favorite place to go," said Yvonne with The Snoblove Bar. "Galaxy is a thing right now. So if you type in 'galaxy,' it will pull up everything from painting to lipstick, and you can see all the variations of the way people look at the theme."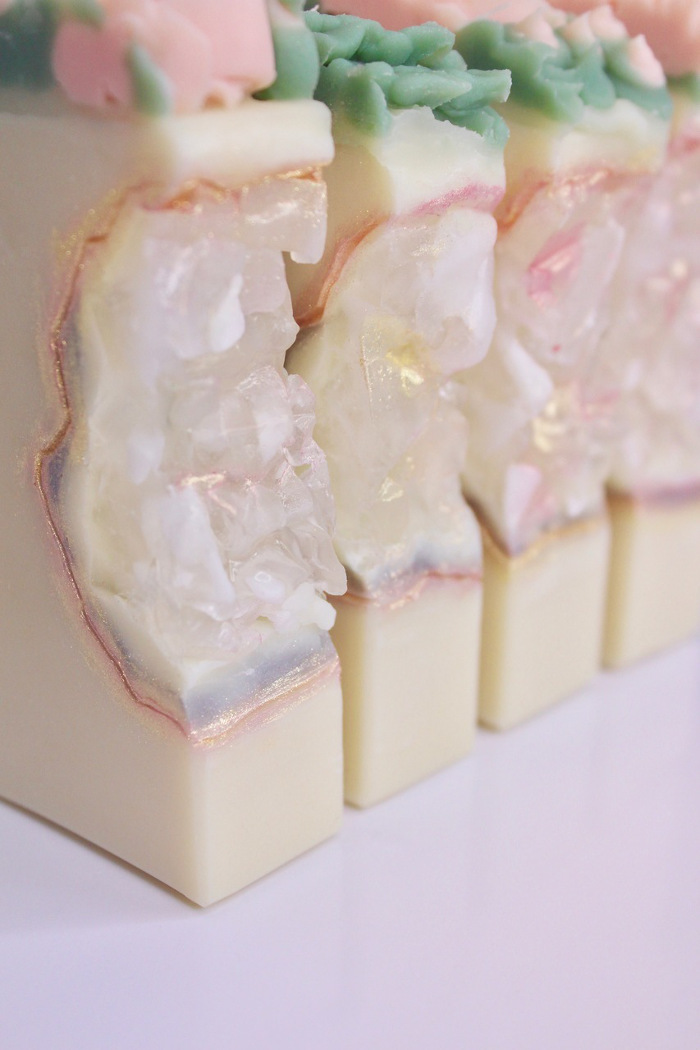 Yvonne with The Snoblove Bar uses Pinterest for inspiration. These are her Geode Blossom Bars.
Other options include blogs, YouTube, magazines like Willow and Sage, and the Soap Challenge Club.
Don't feel limited to just soap pages. Yvonne follows Pantone and interior design pages for ideas. She also loves seeing all the colors and textures in fashion shows.
Tania with Soapish follows people who make paper art, stationary, and pottery. She visits local stores and galleries to see their newest inventory. As a cake decorator, she also finds plenty of inspiration from baking techniques. For instance, you can create shapes for cookies and cakes using fondant. You can use a similar technique with soap dough.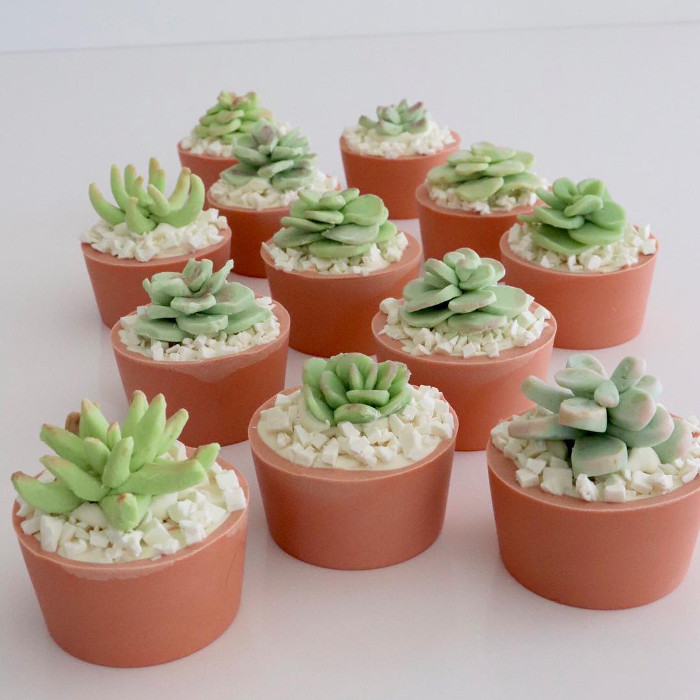 Tania with Soapish created these adorable succulents using soap dough.
Some of our favorite bakers include SweetAmbs, who creates intricate cookie designs using a variety of tools. Lottie & Belle creates over-the-top cakes with piping and embellishments.
How to incorporate trends in your designs
Once you find a trend that speaks to you, it's time to work it into your project. Lisa with Small Batch Soaps takes a trend like unicorns and breaks it down into key elements. That includes a horn, ears, eyes, rainbows, and glitter. She identifies which of those she's interested in and then draws her design out on paper.
If she hasn't tried the technique before, she heads to YouTube or other blogs for advice on how to get started. Then, she makes a small batch to see how the idea translates to soap.
"There are endless ways to interpret a trend, and I think that's why it's possible for anyone to incorporate trends into their products, while still staying true to their brand," Lisa said. "For example, if you don't feel like putting a unicorn horn on your soap is on brand for you, maybe you could try a rainbow or pastel colour palette, adding some glitter, or stamping your soap. No one knows your aesthetic better than you, so if you design it, I think people will recognize it as yours."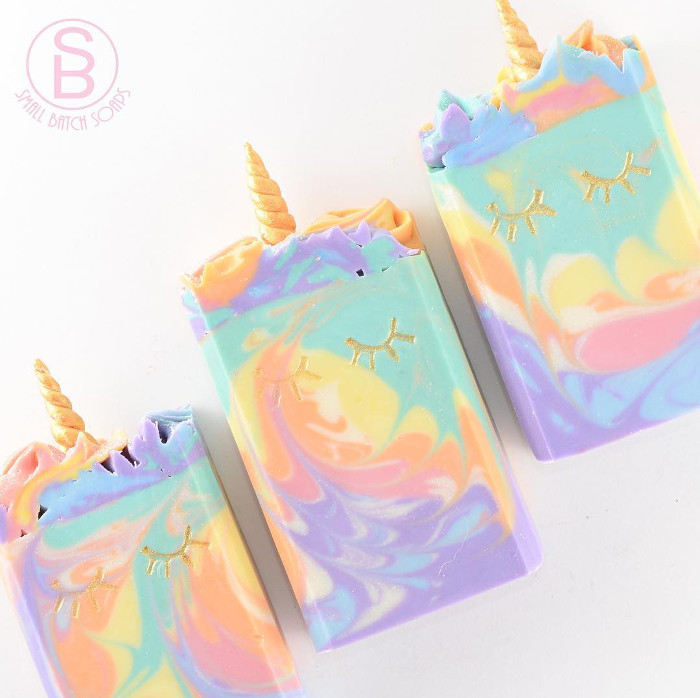 Lisa with Small Batch Soaps makes several variations of these stunning unicorn bars.

Yvonne with The Snoblove Bar likes to approach trends a few different ways. The first is a more literal interpretation. For instance, she noticed people are loving flamingos right now. Options for working with that trend include a flamingo embed in the middle or on top of your bars. You can also create bright pink bars and then cut out flamingo shapes using a cookie cutter or sharp knife.
With the Daisy Cold Process Soap, we went with this method. The embeds are made with the Mini Daisy Silicone Column Mold and the soap features a classic yellow and white color palette.
The other option is a more abstract interpretation.
"Sometimes it could be the feel of it," Yvonne said. "So maybe it's not a flamingo embed, instead I could make feathers with cold process soap dough. I could play with the colors."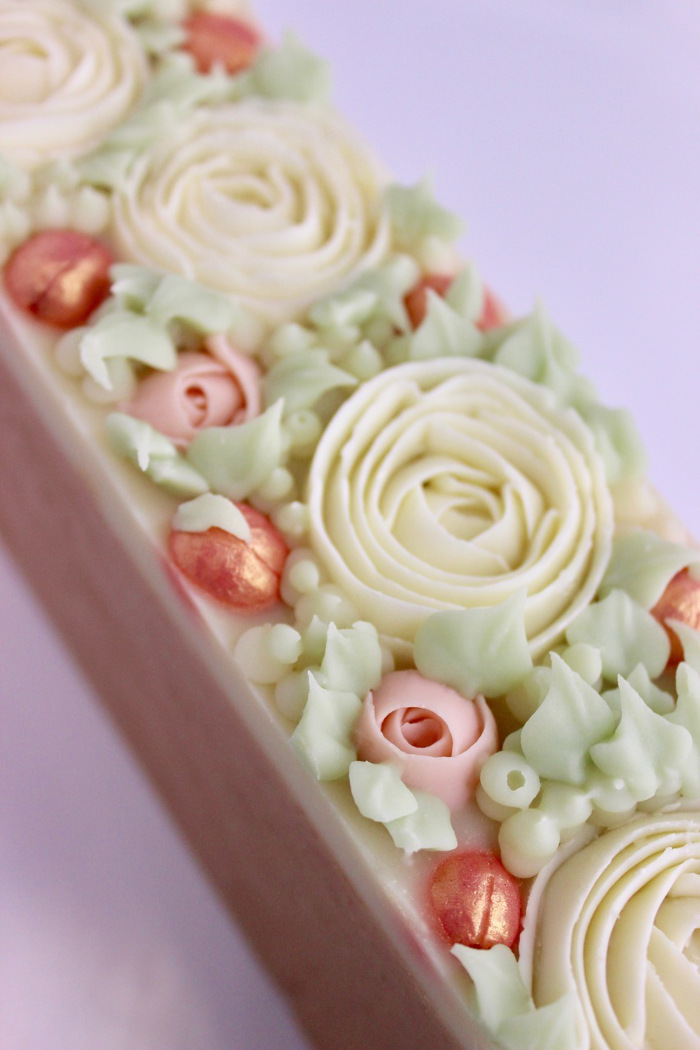 Yvonne sometimes goes more literal with her designs, like the beautiful piped flowers on the Pretty Peach Bar.
You can play with elements of the trend rather than making it the main theme. In place of embeds, the Swirled Orchid Cold Process Soap features a purple and white swirl design topped with jasmine flowers. It's scented with Blushing Orchid Fragrance Oil.
Staying true to your brand
It can be tempting to incorporate every trend you love into your designs. However, it's important to ensure they still look like your products. You want people to recognize your creations and come back for more.
Yvonne kept seeing soaps inspired by Minions. She thought the bars were adorable, but she couldn't find a way to work the theme into her line. Her brand is feminine and light. She works with pastel colors, piped flowers, and elegant embeds.
"It wasn't the trend that would work best for my business," she said. "You gotta know what you are, what makes you you, what makes your brand your brand."
Tania with Soapish agrees. Her creations contain a lot of shapes, angles, lines, and layers. If she can find a way to work with a trend using those design elements, she'll give it a try. If not, she'll try something else.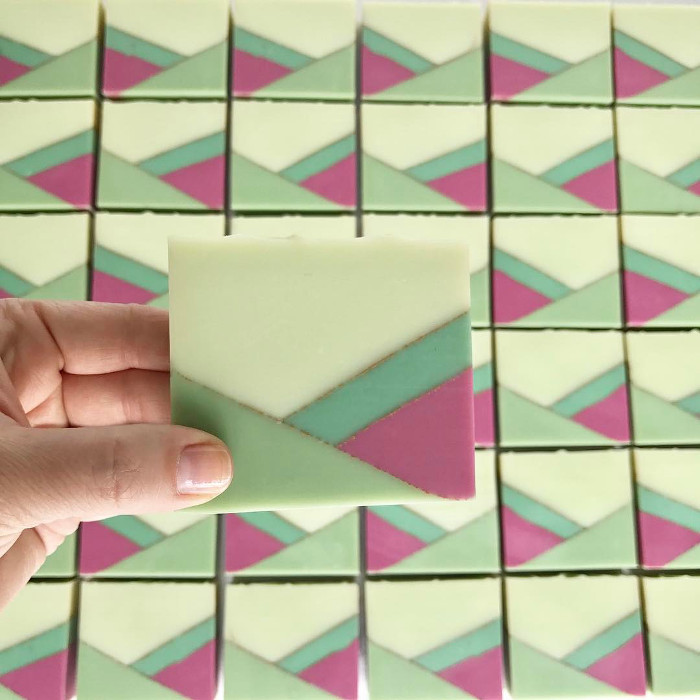 Tania loves working with angles and layers.
"Go with what you love," Tania said. "I think that if you love something, if you find something that speaks to you, something that you just can't stop thinking about – translate that into your art. That's what keeps you consistent and keeps your products aesthetically pleasing. Stick with what you love and you can't go wrong."
Find The Snoblove Bar
Instagram
Online
Facebook
Find Soapish
Instagram
Online
Facebook