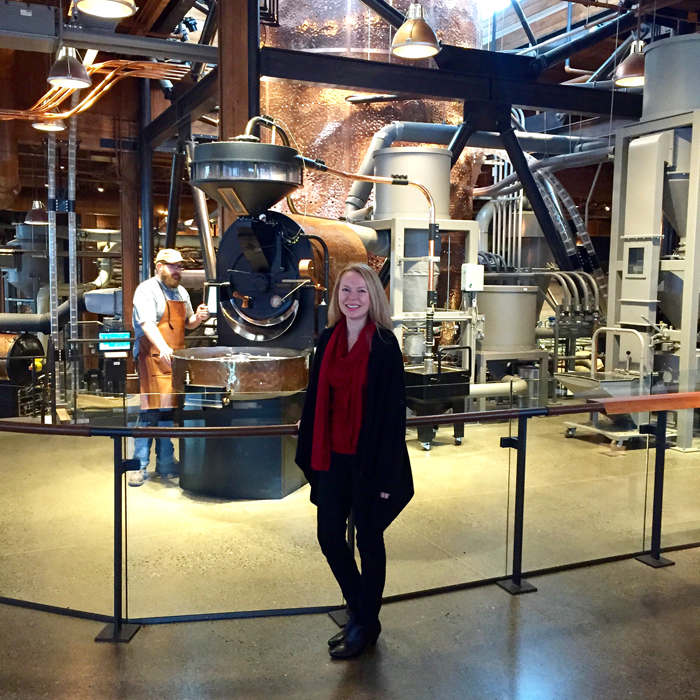 I am ridiculously lucky to live in the Pacific Northwest – and not just for the three months out of the year that it's sunny. There are many fun things to do between Seattle and Vancouver, BC and now Seattle has the first Starbucks Reserve Roastery & Tasting Room to add to its iconic "Fun" list.
First of all, this place is the Disneyland of Coffee. It's like a Willy Wonka set come to life, with copper coffee tubing, gorgeous wood paneling and custom lamps everywhere. It's 15,000 square feet of luxury coffee messaging. It's clear that it's a Starbucks when you walk in but it's a Starbucks that's been upleveled, that whispers sophistication, gravitas and just begs you to walk downstairs to explore.
And downstairs is where the magic begins. Behold: the Siphon. This amazing coffee machine looks both futuristic and Jules Verne-like in its make-up. What it does produce is an amazing, $10 cup of coffee. And before you spit your homemade joe out, yes, it's one-zero, ten, dollars for ONE cup of coffee. Would I buy it again? Yes. Was it better tasting than a Folger cup of coffee by a full 20 times? Probably. But what I'm more excited and happy to pay for is the 15 minutes of experience that goes into making, watching and tasting that coffee.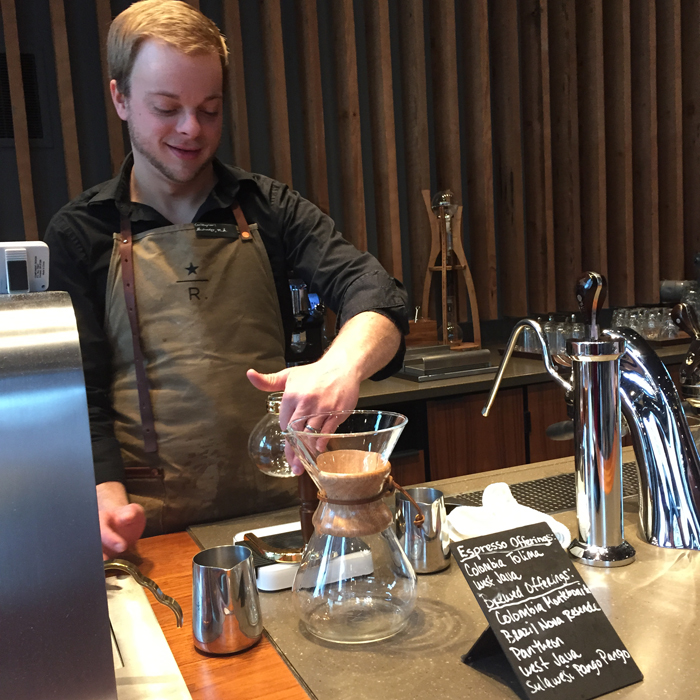 From the moment you walk into the Starbucks Reserve Roastery, everything is elevated; there is someone that greets you to tell you about the store, there are maps, there are Tom Douglas-created kale salads and there is exclusive, carefully curated non-Starbucks and Starbucks Reserve merchandise. After you wind your way through the coffee house, there are a set of oversized stairs that lead down to the actual tasting bar.