The past few weeks have been full of projects involving milk. This week featured cold process soap made with cow milk. The Creamy Cow Milk Cold Process Tutorial has a classic black and white color palette. The swirls inside are made by plopping different size spoonfuls of soap into the mold. The soap is scented with a fresh and earthy combination of Vanilla Rosewood and Grass Stain fragrance oils.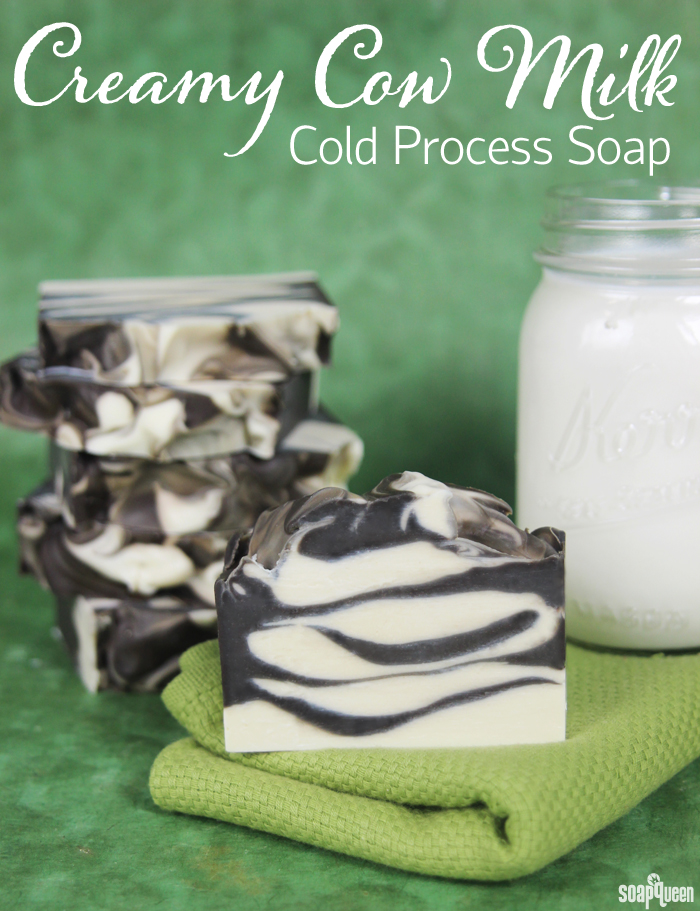 If you're looking for a milky melt and pour project, you'll love the Lemon Goat Milk Melt and Pour Bars. The Goat Milk Melt and Pour Base used in the tutorial is made with 10% fresh liquid goat milk. The project also features lemon peel and Lemon Essential Oil, which give the bars a fresh smell and creamy color.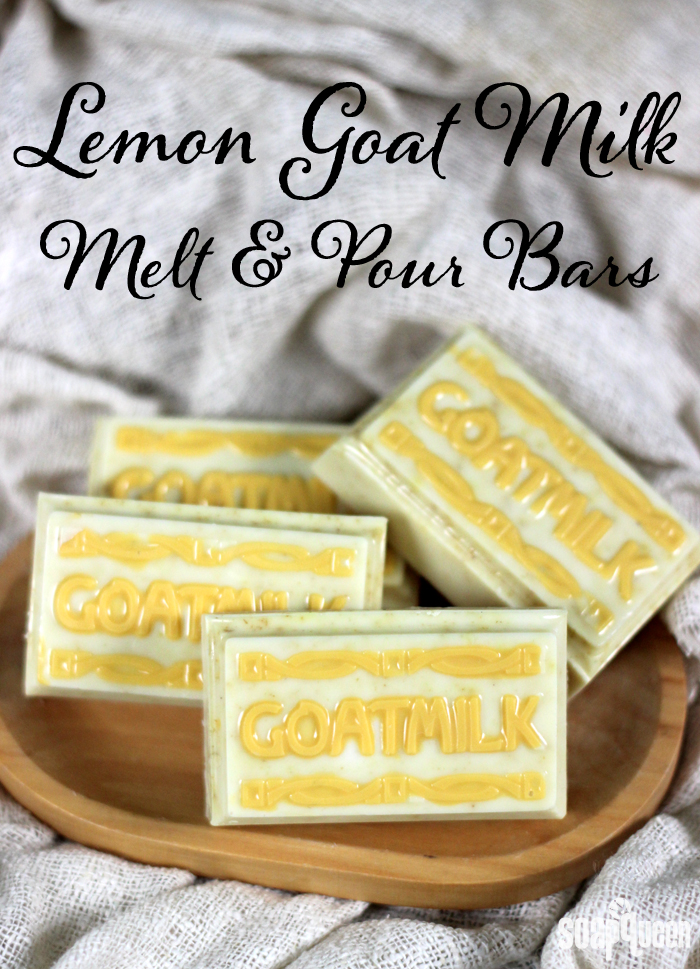 Milk can also be used in other products, like face masks. The Silky Coconut Milk Face Mask uses coconut milk powder to give the recipe a silky feeling and subtle coconut scent. Vitamin E oil and Evening Primrose Extract are used to add moisturizing and soothing properties. For a little bit of exfoliation, colloidal oatmeal is added to the mask.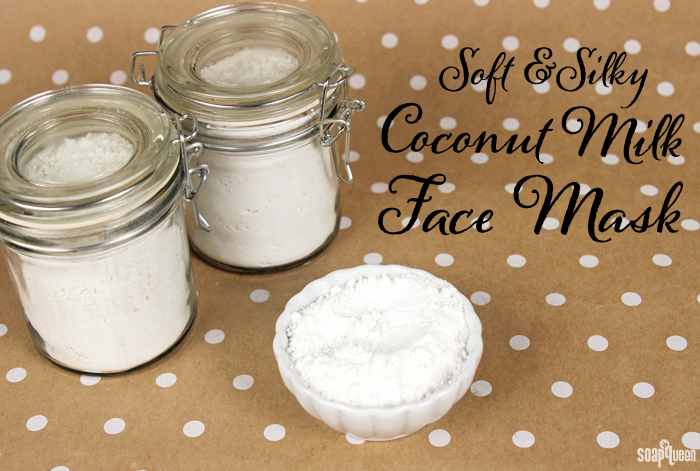 If you plan to sell your milk recipes, Instagram is a useful tool. Instagram allows you to share pictures of your products and connect with other crafters. Taking the time to edit your photos can really help them stand out. Setting the soap up nicely and using props can help as well. Find out more in the Instagram Tips and Tricks post.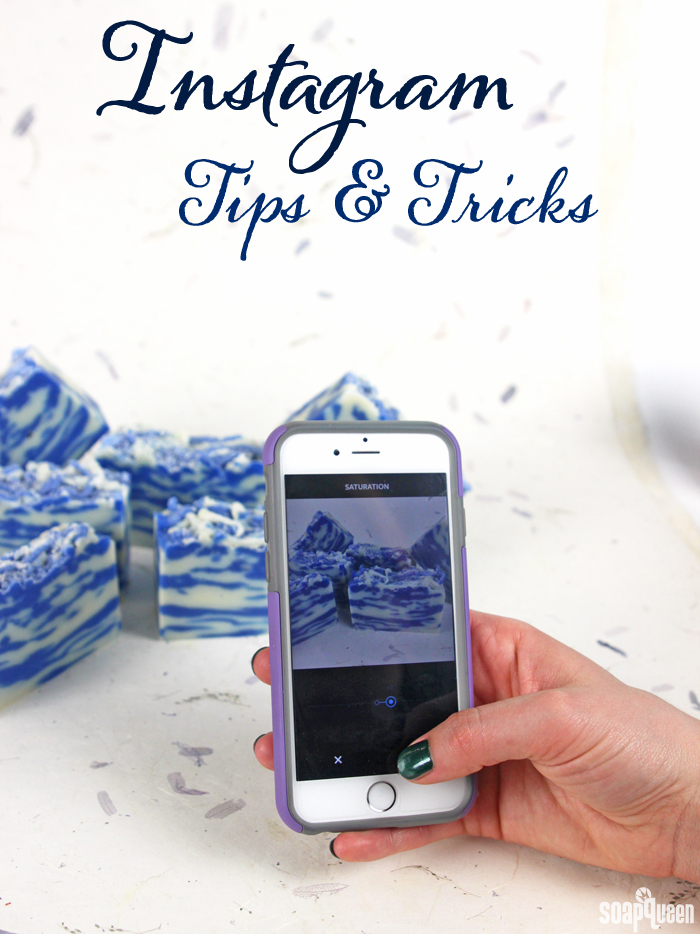 Thoughtful editing can also be used for pictures of your culinary creations, like the Spinach and Blueberry Yogurt Popsicles. The simple recipe is made with blueberries and vanilla Greek yogurt. Because they're sweet and healthy, they're a great way to get your kids to eat their fruits and veggies.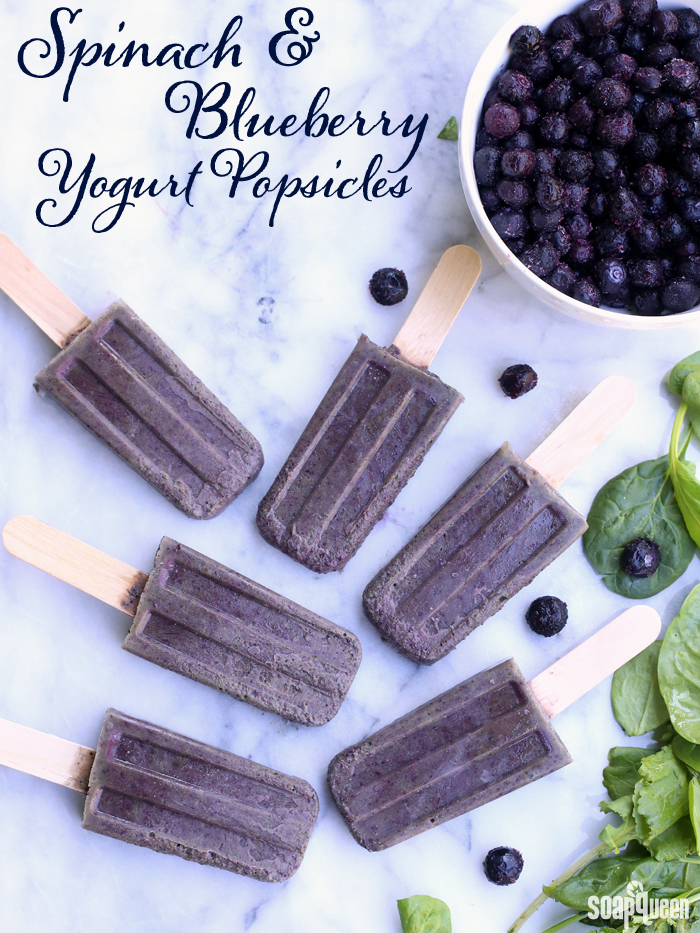 While the popsicles are a cool treat, the Facebook Photo of the Week is full of fire. Kristie with Seven Seas Soaps scented her soap with smoky Dragon's Blood Fragrance Oil.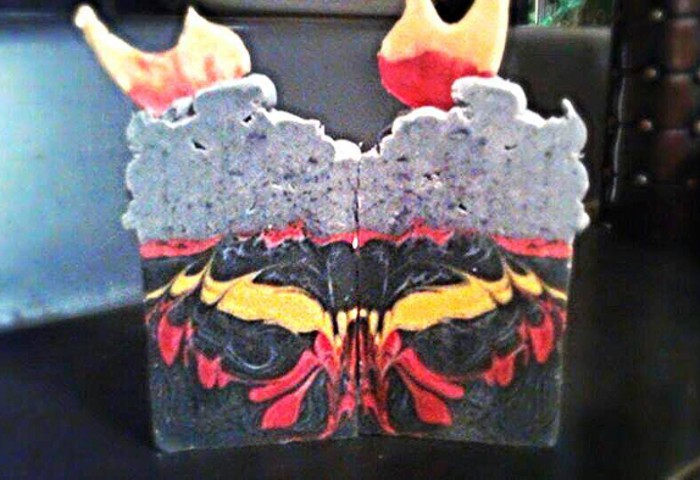 The yellow and red colors in Kristie's soap look stunning against the black base. It's topped with whipped soap and a flame for a unique and beautiful look. If you're looking for more fiery projects, click through to the Dragon's Breath Cold Process Soap Tutorial. For a lava-inspired soap, click through the CP + MP = Magma Soap.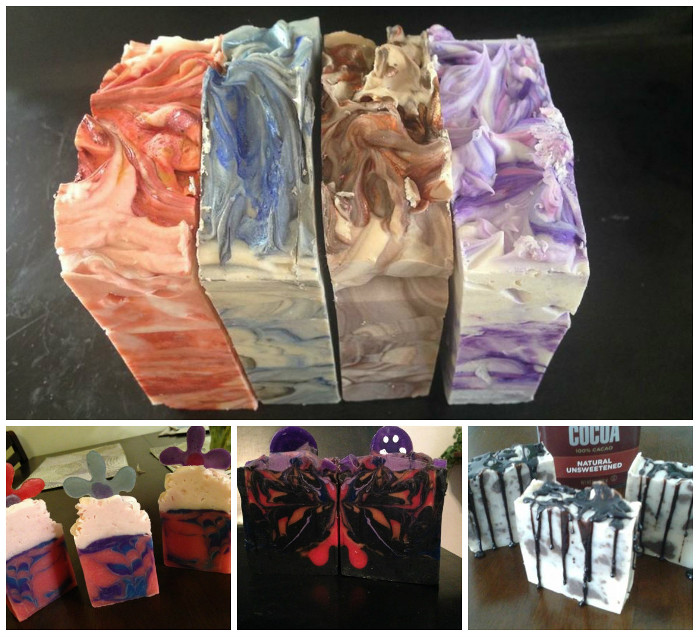 Above (clockwise, top) are Kristie's swirled soap, chocolate soap, orange cream soap and sweet pea soap. For more flowery inspiration, click through the Purple Blackberry Flower Candle Tutorial. Flowers also look adorable on the Pikake Flower Bath Bombs.
Find Seven Seas Soap
On Facebook
This week's Instagram Photo of the Week is full of bright color as well. The collection of soap by Hallowell Soap Works is full of color, texture and accents like rose petals. The wood provides an interesting and natural background for the soap. Check out more stunning photos on Hallowell Soap Works' Instagram page.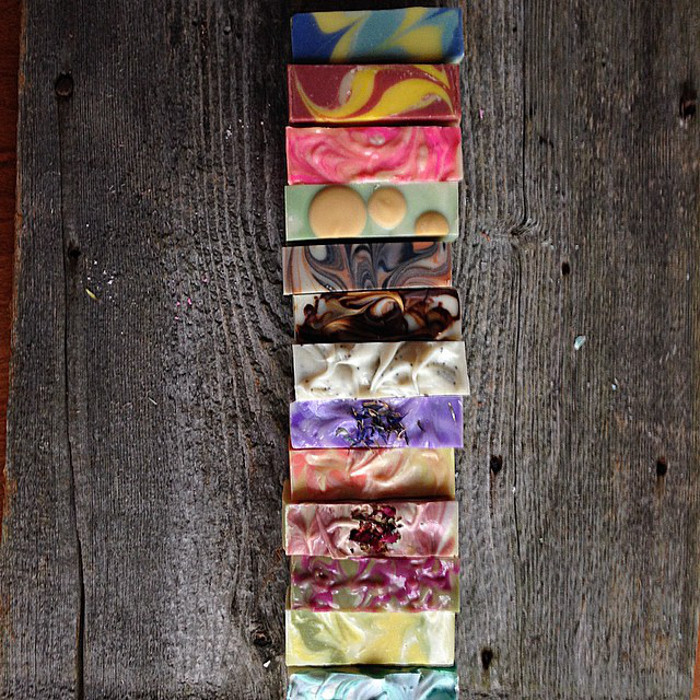 Post pictures of your crafty creations on the Facebook page each week for a chance to be featured on the Soap Queen blog and receive a sweet soapy package from Bramble Berry. Photos are chosen based on consensus from the Bramble Berry staff, so the best way to increase your chances of winning is to show us lots of photos!
To participate in the Instagram contest, hashtag your pictures with #soapshare. Each Friday, I will pick a photo on Instagram to win a copy of the Soap Crafting book, and share on the Bramble Berry Instagram account.