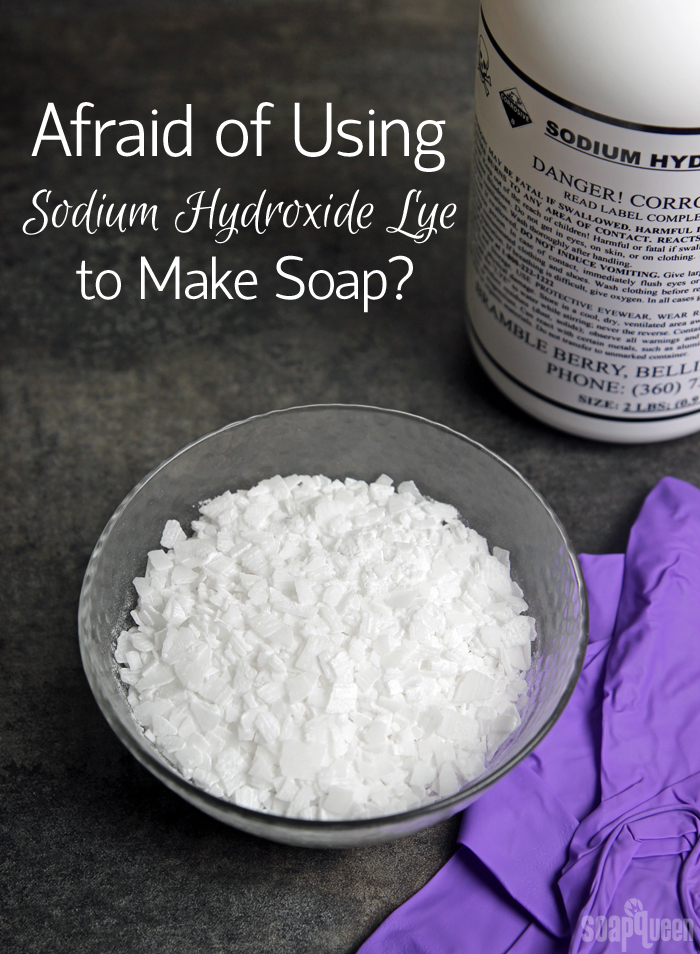 When I started making soap at 16 years old, I rendered my own fat and started my foray into all-things-soap with cold process soap. That was messy. Ingredients were hard to come by. And there was zero instruction out there. My first five batches failed. Then, I made melt and pour. It wasn't the popular craft it is today. It was hard to find the bases, and handmade soap wasn't the rage at craft fairs. But after just one melt and pour project, I became totally obsessed with the process. So much so that two years later, I started selling melt and pour at local markets part time.
Around that time, I started re-engaging with cold process soap. If you're a soaper who transitioned from melt and pour to cold process, you know how intimidating it can be. Melt and pour is rather predicable, and you know within a few hours if it turned out or not. The main source of anxiety when leaping into cold process soap is the introduction of lye, aka: sodium hydroxide. It even has a bit of a scary name, doesn't it?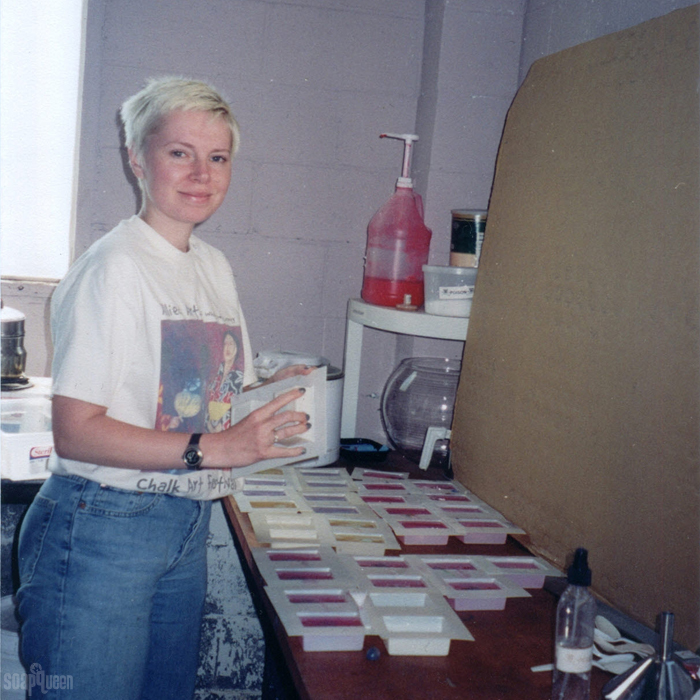 I made melt and pour for several years before trying cold process soap. 
If the fear of lye is holding you back from transitioning to cold process soap…I completely understand. Lye is a caustic chemical that can cause bodily harm and it should be handled with utmost care. But, lye is perfectly safe when handled correctly. This is true for most things in life, from driving a car to mundane tasks like turning on a gas stove. With proper safety precautions, working with lye is safe and easy. For full details on lye safety, check out the Lye Safety Guide.
In fact, you've probably handled lye before. Have you used Drano or other drain cleaner? Check out the ingredients. Sodium hydroxide will be there, front and center. Drain cleaners usually contain other chemicals that make them unsuitable to use in cold process soap. But, they use the same active ingredient: sodium hydroxide lye. Kinda neat, huh? =)