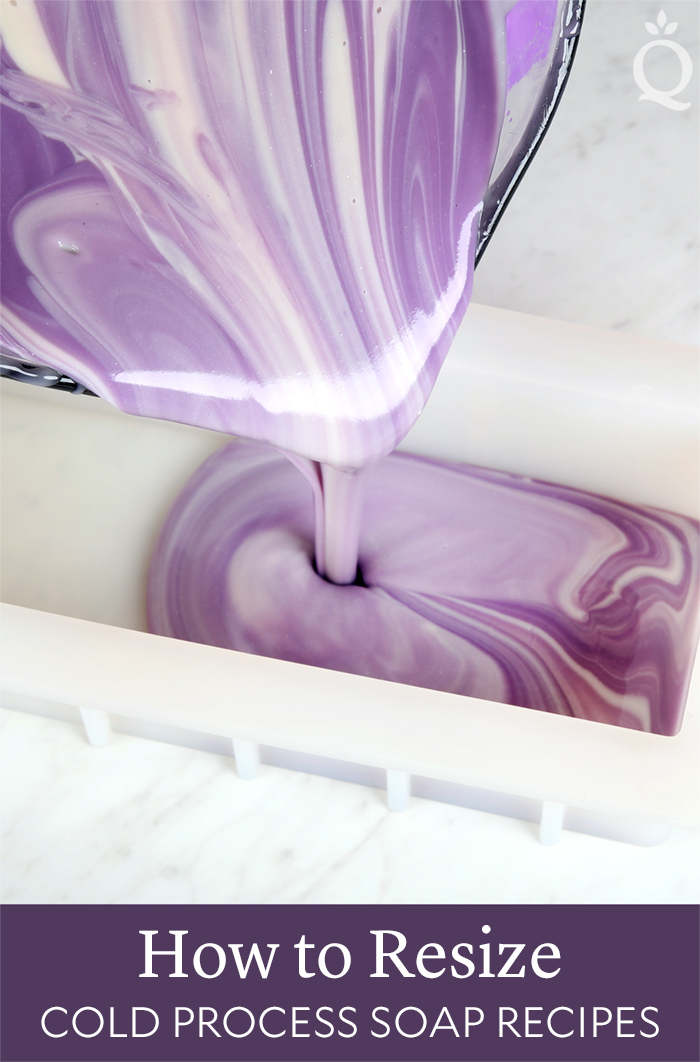 This post was updated in 2018 with the new Bramble Berry Lye Calculator design.

The search for the perfect cold process soap recipe is both fun and a little daunting. There are so many different factors to consider, including the ingredients, the method, and the type of mold. One factor you shouldn't feel limited by is the size of the recipe. No matter how much the recipe makes, you can resize it to fit whatever mold you have. Resizing a recipe does require a little bit of math, but once you understand the basics of the Lye Calculator, it's super simple.
The first thing to understand about cold process recipes is the difference between the oil weight and the total yield. A cold process recipe is made of oils, a liquid like water, and sodium hydroxide lye. Those three components create the total yield of a recipe.
For example, the 10″ Silicone Loaf Mold holds about 50 ounces, so the total yield of the recipe should be about 50 ounces. The total oil weight will be less than that because it doesn't take into consideration the water and lye, which will add several more ounces to the recipe. If the recipe doesn't tell you the total yield of the recipe, you can add up the oils, lye, and liquid to find it.