Today marks the first day of the #SoaptheRainbow series and contest! This week's color is red. Share your photos of projects featuring the color red until July 3rd on Instagram, Facebook and Twitter with the hashtag #SoaptheRainbow. Each photo with the #SoaptheRainbow hashtag is an entry for a $10 Bramble Berry gift certificate. I will be choosing several winners a week and reposting them on the Bramble Berry Instagram account. In addition, be sure to enter to win the GRAND PRIZE, worth over $250. All you have to do is sign up for the Bramble Berry newsletter. Click here to enter.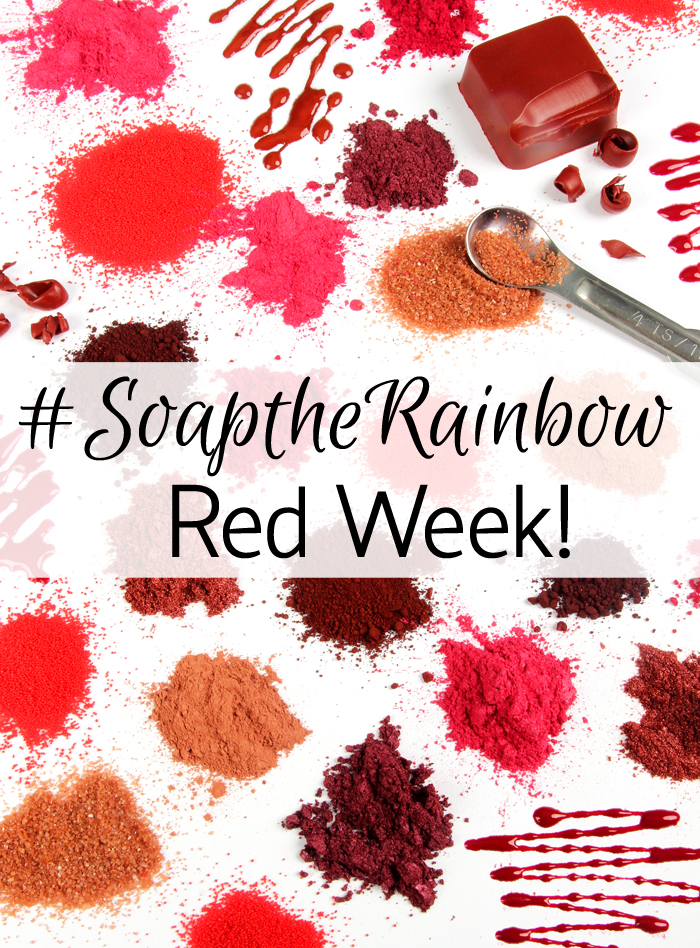 In addition to the contest, a collection of items are 25% off with the code: RAINSOAP. Click here to see all the sale items.
Ready to share your photos featuring the color red? If you need a little red inspiration, check out the blog posts and tutorials below.