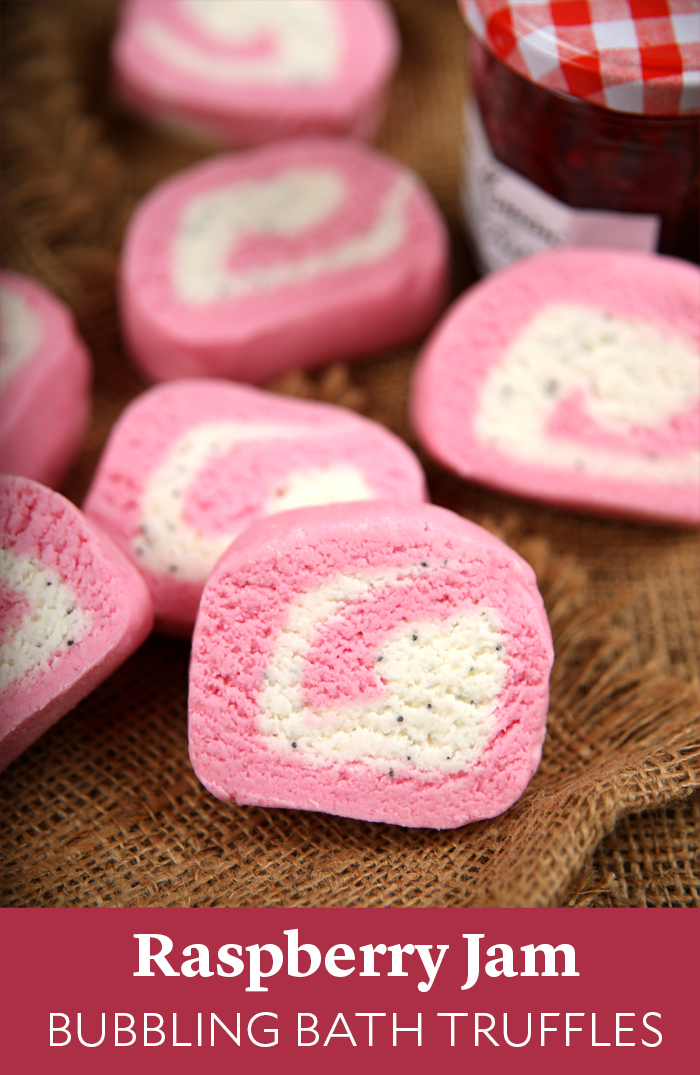 As soon as we smelled new Raspberry Jam Fragrance Oil, we knew it was perfect for bath bombs. These Raspberry Jam Bubbling Bath Truffles are part bath bomb, part bubble bar, and part bath truffle. Raspberry Jam Fragrance Oil gives them a sweet, fruity, and completely delicious scent.
This recipe consists of baking soda, citric acid, and SLSA. The baking soda and citric acid create a mild fizzing reaction. The SLSA creates small, creamy bubbles. Because this recipe contains plenty of shea butter, cocoa butter, and a touch of raspberry seed oil, it doesn't create large and fluffy bubbles. If you're after more bubbles, this recipe may be more up your alley.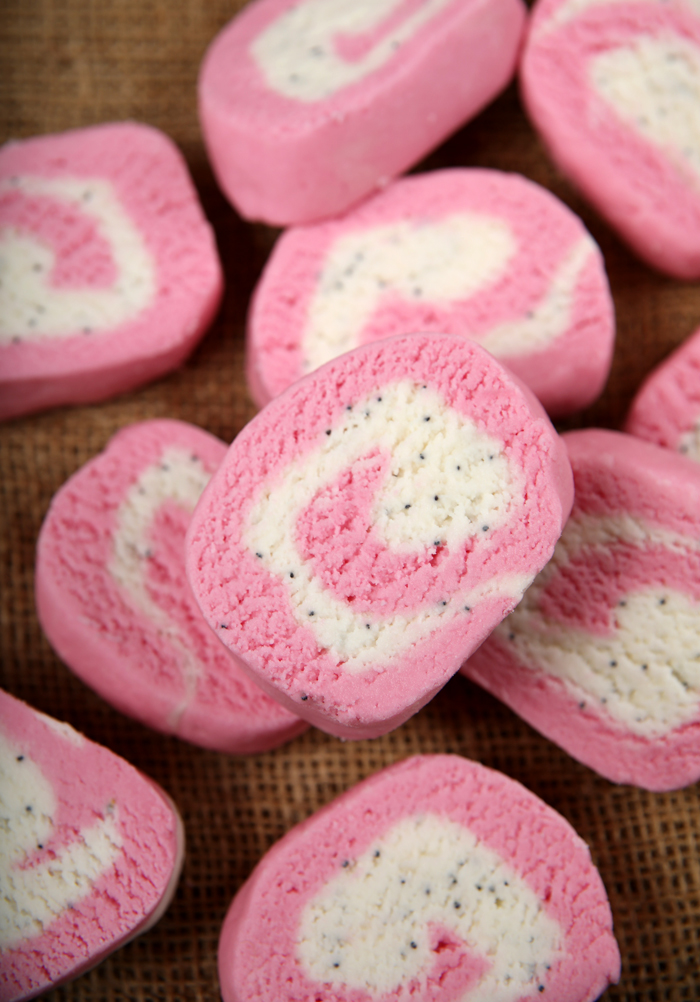 This recipe is a very slight twist on the recipe used for the Salted Caramel Bath Truffles, Mermaid Bubble Bath Truffles, and the Rainbow Bubbling Bath Truffles. In this batch we added more butter and oil, as well as more polysorbate 80 to help emulsify it.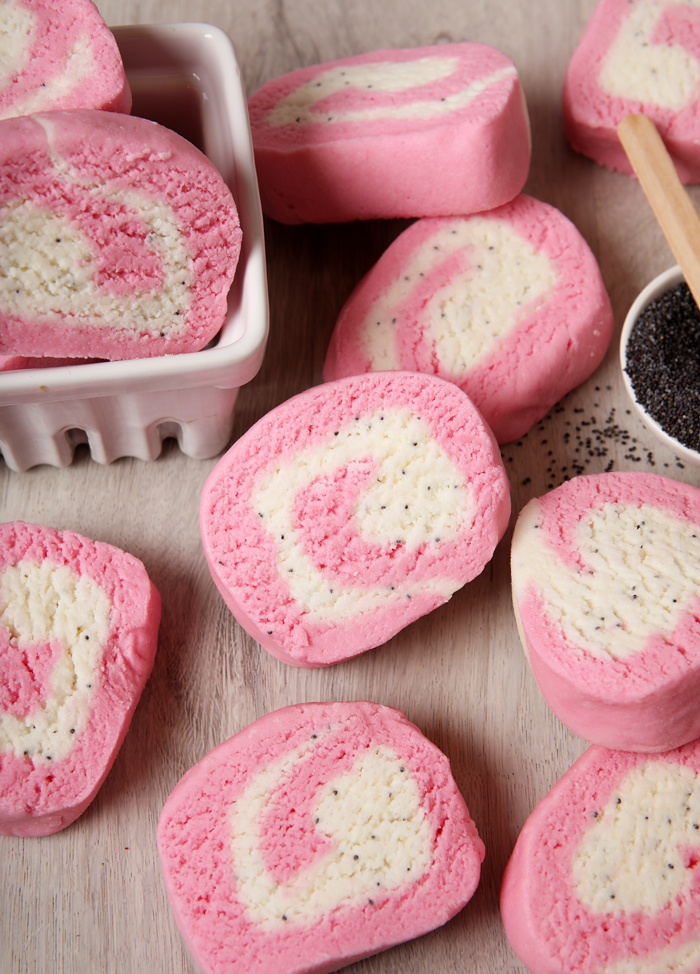 With these changes, we found the dough was a little bit softer. This means the bars don't crumble when cut, which is great. But they are a bit more tricky to shape. We found gently shaping each bar with your hand helped prevent a flat truffle.