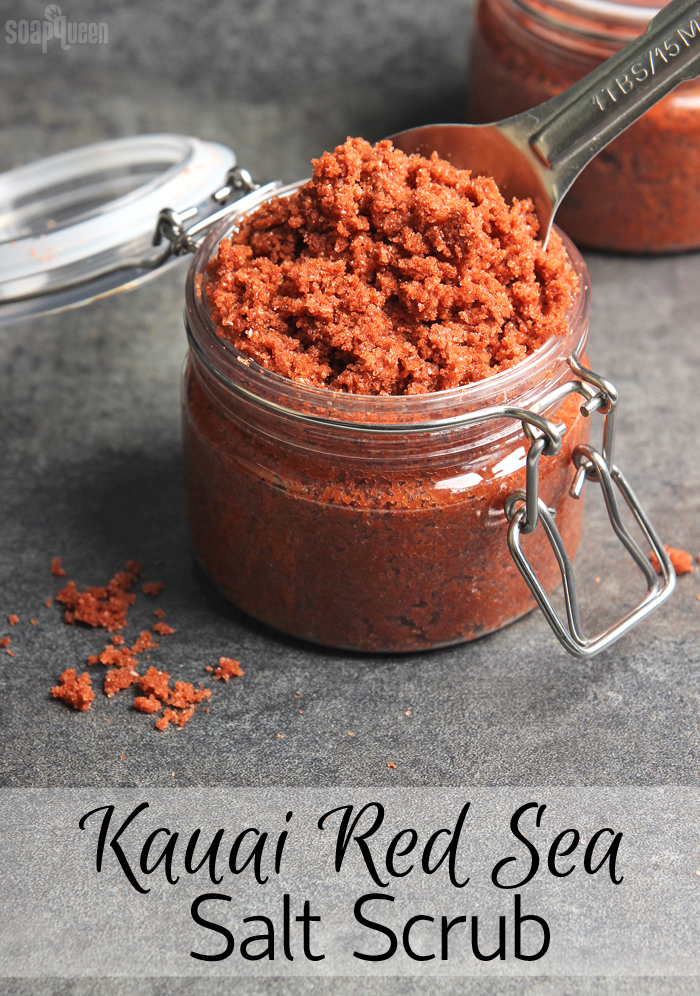 If your skin is feeling flaky and dry, exfoliation is key. Exfoliation gets rid of the rough texture and helps your moisturizer absorb. This Kauai Red Sea Salt Scrub is made with salt from the Pacific Ocean. The salt is covered in red alae clay from Kauai to give it a gorgeous burnt orange color. The fine texture of the salt makes it perfect for scrubbing off dead skin from the legs and body.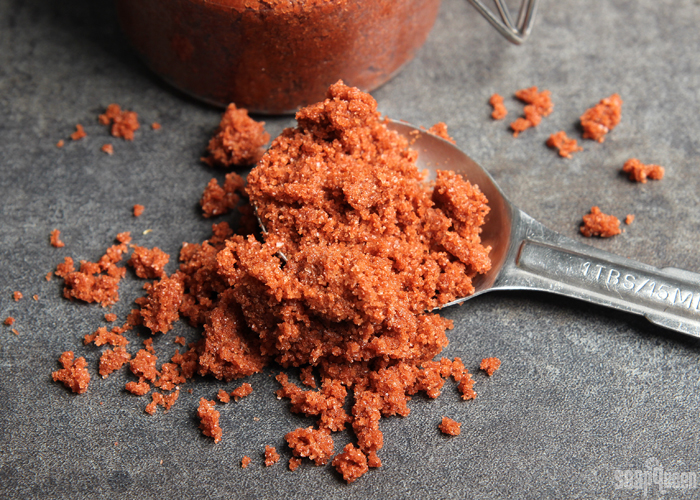 Jojoba oil and fractionated coconut oil are added for skin-loving properties. To help prevent a greasy feeling on the skin, I added potassium cocoate. Potassium cocoate is a natural liquid surfactant made from coconut oil. It acts like liquid soap and gives the scrub light cleansing properties. The scrub will not bubble or foam on the skin, but the potassium cocoate makes the skin feel clean rather than oily. It also prevents the red alae clay from sticking to the skin. To see what this scrub looks like on the skin and how it washes off, scroll to the bottom of the post.
This scrub is part of the #SoaptheRainbow series and contest. All week long, share your photos of red projects on Instagram, Twitter or Facebook with the tag #SoaptheRainbow for a chance to win a $10 Bramble Berry gift certificate.