After reading Missouri River Soap's blog for several months, I finally had to break down and buy some of her fabulous soaps. As soon as they arrived I was in soap heaven (!) and could not 't stop oohing and ahhing over the unique designs, fantastic scent combinations, and cute packaging. Holly has such an artistic way with her products that I want to share with you. She also makes the most delightful little wax tart brittles that smell like  Rain, Fresh Linen and more. Read on to get soapy inspired…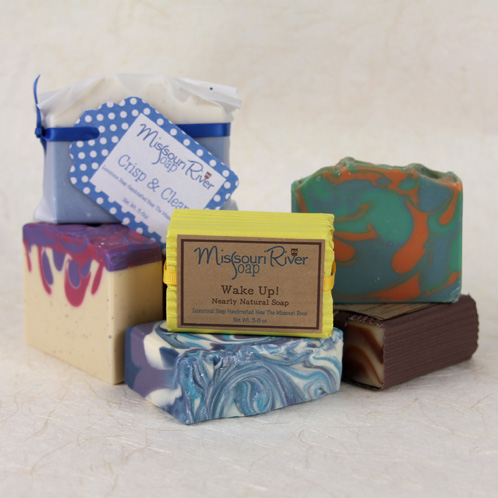 Soap Queen: Tell us a little bit about yourself! When you're not busy keeping your shop stocked with soaps, what are you up to?
I am a stay-at-home mom to three young children and a wife to a wonderful, supportive husband. There is always much to do in the field of household management and I don't have a lot of free time. Of course, when I do have free time, I make soap! We are mostly home-bodies and enjoy quiet family time. We do have a boat and enjoy taking it out on the lake in the summer.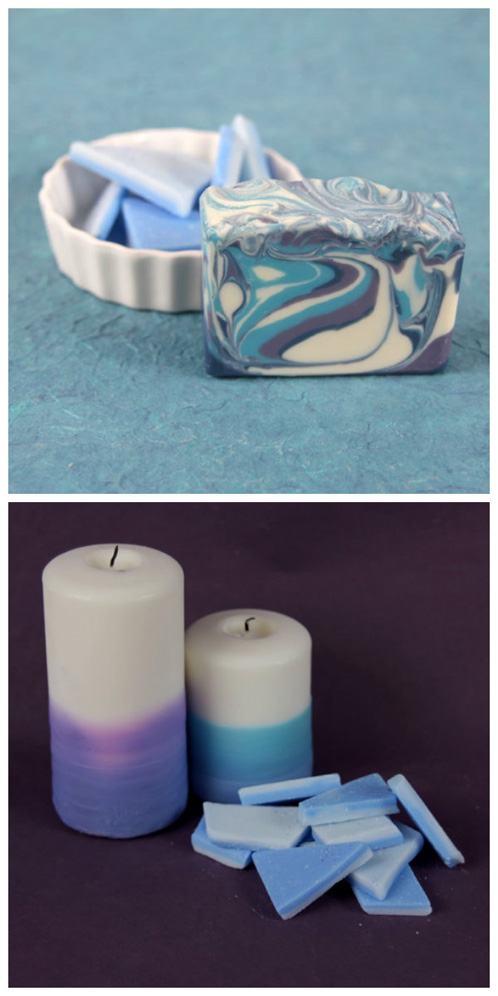 Soap Queen: How did you get started soaping?
I started soaping nearly six years ago. With three small children, I was washing my hands frequently and I found my skin was so dry and tight from commercial soaps. I used some lovely goat milk soap from the health food store and it sparked my curiosity. Why was it different from the soaps I bought at the regular store? I checked out the Everything Soapmaking Book from the library, started reading about using lye, and promptly returned the book to the library. After a while, I found I was still intrigued and started doing additional research online. I was just so fascinated by the process. I learned that lye must be respected but not feared. Soon after, I made my first batch of soap, a soap heavy on the cocoa butter. I used the oven process method and my poor little boy came running into the kitchen asking me when the chocolate chip cookies would be ready. What a let-down for him! The next day I made a batch of goat milk and honey soap and the rest is history. Unfortunately, I haven't done much baking since!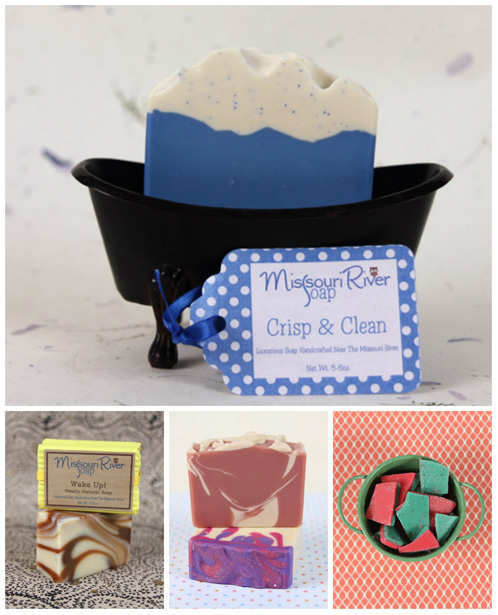 Soap Queen: What prompted you to start your business? 
In February of 2011, I started publishing videos on YouTube. I received great feedback from my videos and so many people encouraged me to start selling. I really didn't seriously consider it until early 2012, a year later. I had been making soap for nearly 5 years before I started selling in late 2012. I felt confident in my recipe and my abilities and I really needed something to fund this hobby of mine!
Soap Queen: Your soaps are so unique and really they stand out to me! Where does your inspiration for your designs and names come from?
I get inspiration in nearly everything I do it seems. Whether it be cooking, going for a drive, surfing the internet, etc., I find there is inspiration to be drawn from everything around me. My best ideas seem to just 'come to me', usually when I'm lying in bed at night, trying to fall asleep. Then I end up staying awake because I'm just so excited about the idea and I begin working it all out in my mind.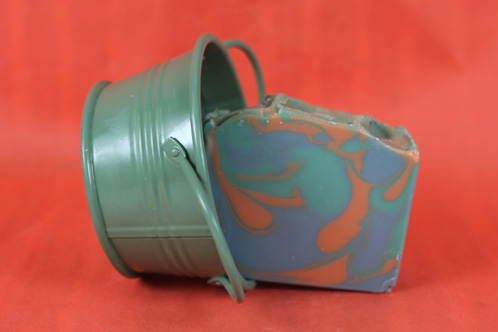 Soap Queen: Do you only make cold process soap or do you have a hidden love for melt & pour or lotions?
I only do CP soap now. The first couple of years of soapmaking was dedicated to making crock pot hot process soaps. Like many others, I couldn't stand the thought of waiting to use the soap. My patient side finally kicked in and I realized that I much preferred making CP and waiting for them to cure. I have experimented with making scrubs and lotions and the process wasn't one that excited me. I will leave those to the people that enjoy it! I discovered that working with wax is also great fun for me, in a way similar to making soap, so I enjoy making scented wax brittles and testing candles.
Soap Queen: What is your favorite Bramble Berry product?
It is hard to pick just one favorite product. If I have to choose, I choose the new silicone liners. I have several varieties but I particular love the one for the loaf molds. They are above and beyond handy! I always find the fragrances, essential oils, colorants, and other soap making ingredients to be top notch and I can always depend on quality from Bramble Berry.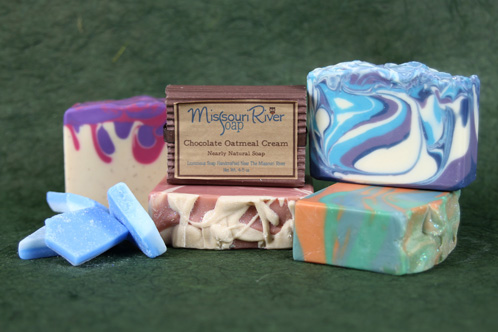 Thanks for chatting with us, Holly! I really enjoyed hearing about how you got started, and can't wait to see your business thrive and develop! For more soapy inspiration, you can check out Holly's Facebook page, online store, blog and YouTube channel!