In this Soap Guild 2014 recap post, guest blogger Jodi Chen walks us through the ins and outs of creating your own nail polish. The session was presented by Christina Rose, owner and creative director of KBShimmer Bath and Body. Read on to learn all about creating an awesome nail polish that will stand the test of time. — A.M.
Walking into the conference room set up for Christina Rose's presentation on handmade nail polish was a bit like walking into a candy store.  An enticing array of glitters, micas, and pigments were laid out on a table, shimmering in the light.  Bottles of nail polish base sat in tidy rows, beckoning like tiny blank canvases awaiting a creative touch.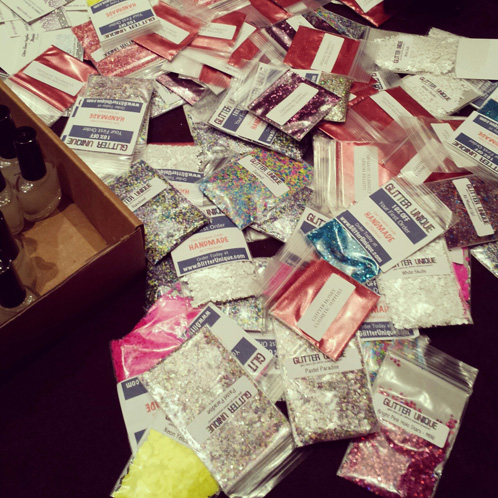 Christina brought so many fun glitters to experiment with.