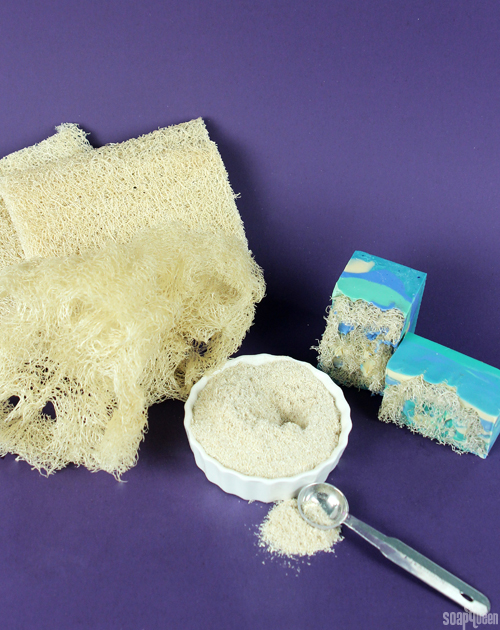 All natural loofah sponges provide excellent exfoliation to a wide variety of projects. Loofah sponges (Botanical Name: Luffa cylindrica) may come in the form of long tubes, shredded loofah and pre-cut loofah disks. These sponges can then be used in scrubs, melt and pour and cold process soap. Loofah sponges can also be used on their own to increase lather.
Loofah sponges come from the luffa plant, which is a member of the cucumber family. The luffa plant is often consumed as a vegetable when harvested while the large pods are still young. When the plant is allowed to mature, the skin and seeds are removed to reveal the loofah fiber. The loofah fiber is then washed to remove any leftover seeds and skin. Once the loofah fiber is completely clean, the fiber is dried out completely.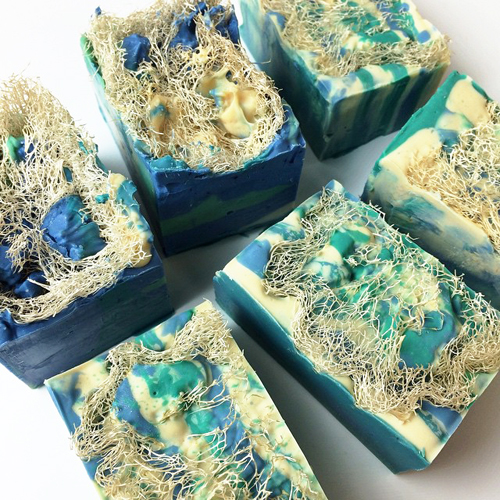 To use the flat loofah sponges, dunk the sponges in water to plump them up! You can then cut in the loofah sponges into the perfect size for your project. Or, cut them while flat and submerge in water after. When storing loofahs, keep them in a dry cool place away from excess moisture. If used in the shower, allow the loofah to hang dry after each use. Avoiding excess moisture eliminates possible bacteria and mold growth within the sponge.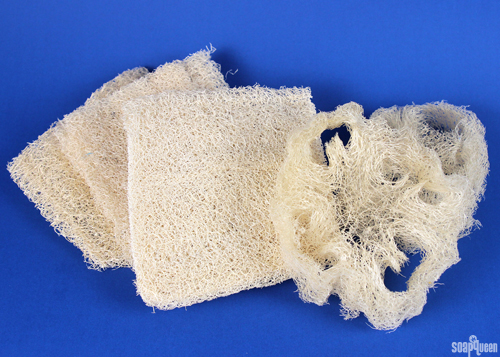 If you're looking to incorporate loofah sponges into your next project, the Loofah Cold Process Soap Tutorial is a great recipe for the beginner soap maker. With shredded loofah, skin-loving fixed oil, and a crisp combination of Moroccan Mint and Moonlight Pomegranate Fragrance Oils, this soap leaves skin feeling incredibly fresh. If using loofah in cold process, the recommended usage rate is 1 tablespoon (or about 1/4 oz.) ground loofah per pound of soap.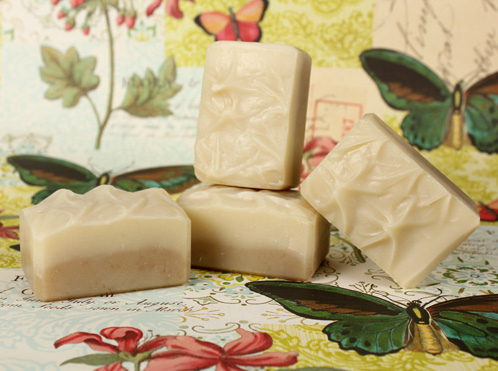 In the Gardening Cold Process Soap, shredded loofah is sprinkled on top alongside jojoba beads to add extra scrubbiness. If you are unsure which exfoliant is right for your project, the Exfoliant Sampler Pack is a great way to experiment with shredded loofah and seven other scrubby options.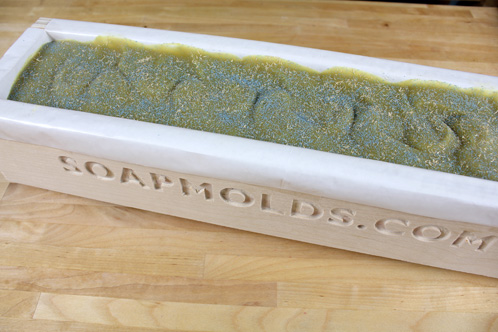 The Making Loofah Soap video on Soap Queen TV shows you how to incorporate the scrubby sponges into an adorable melt and pour project. First, shredded loofah is added into a colorful layered melt and pour project. Then, larger pieces of loofah sponges are embedded into individual melt and pour bars for a different look. The design possibilities with loofah sponges are extremely broad!
Have you used loofah in any of your soapy projects? I would love to see photos of your loofah inspired projects on our Facebook page, or hashtag #brambleberry on Instagram!