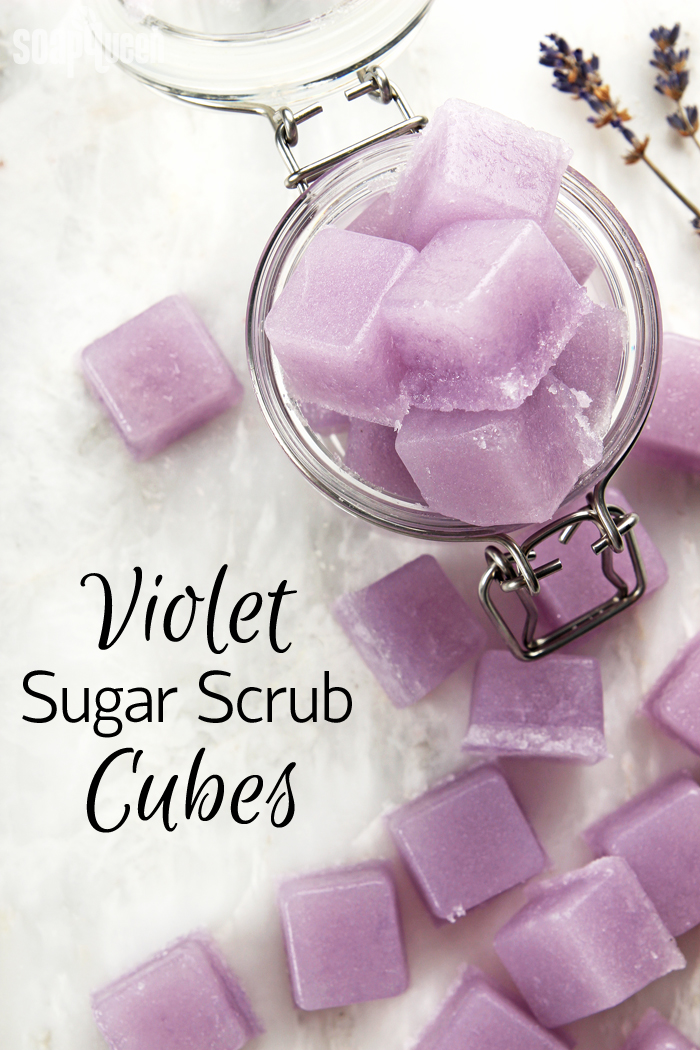 Violet is one of my favorite "purple" smelling fragrances. Isn't that funny how a scent can convey a color? These Violet Sugar Scrub Cubes are made with Violet Fragrance Oil, which is a delicate and feminine floral scent. Sugar scrub cubes are essentially the same thing as a sugar scrub but in solid form! They are made with a combination of oils, melt and pour soap base and sugar. When applied to the skin, they lightly exfoliate and leave skin feeling soft and clean.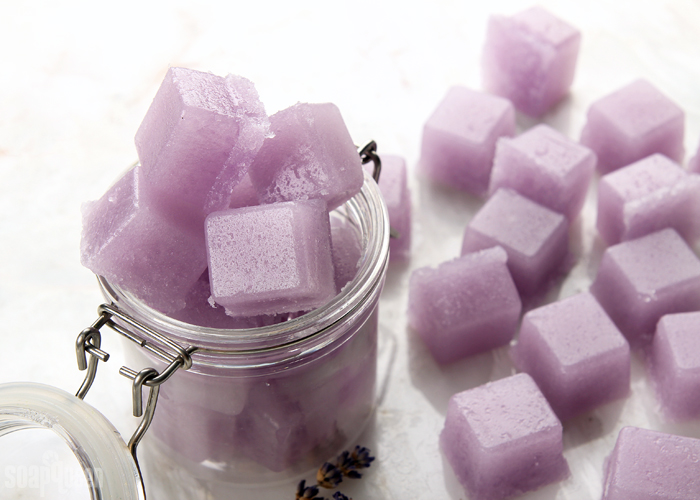 To see a similar recipe in action, check out the Solid Sugar Soap Scrub video on Soap Queen TV. It's an oldie but a goodie. I added a small amount of glycerin to this recipe to help the scrubs break apart in your hands a little easier. The extra glycerin does cause a small amount of glycerin dew to form on top. If you'd like, you can just omit it from the recipe completely.
These scrubs get their color from Liquid Violet, which is a pigment dispersed in glycerin. It takes a bit of mixing to get the colorant to disperse in the soap, oil and glycerin mixture. I found a metal whisk worked great. You can also use LabColors, micas or a Color Block for this recipe. Because this recipe contains melt and pour, glycerin (which is water soluble) and oil, there are a lot of options. =)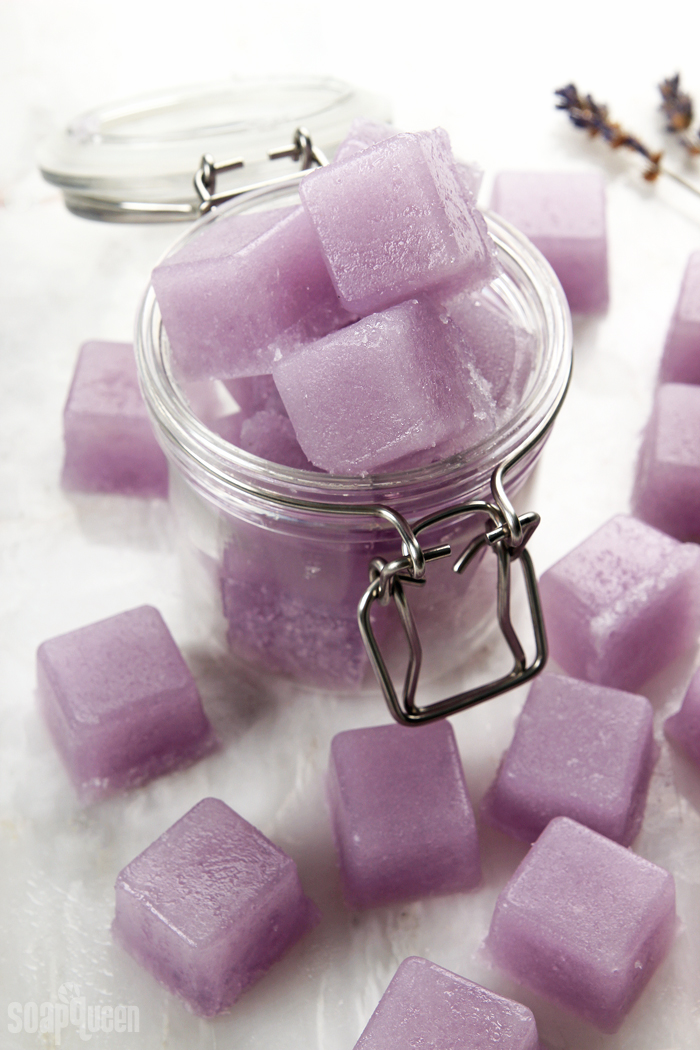 Once the scrubs harden in the mold, I removed them from the package and cut them into individual cubes. Then, I stored them in an 8 oz. Plastic Bail Jar. You can also keep them in the Small Cubes Mold & Package, and break off a piece when you're ready to use. I love using the Small Cubes Mold & Package for this project – the size of the cubes is perfect!