Today, Jen of Something Turquoise is taking over the blog to share her favorite DIY wedding projects. Something Turquoise is a wedding focused blog that's full of DIY projects, inspiration and resources for the crafty bride. She even knows her way around bath and beauty projects; check out her adorable tutorials for DIY Stenciled Wedding Soap Favors, Baked Bath Salt Favors and a cute Nail Polish Bar. Thanks so much for the inspiration Jen, take it away! -A.M. 
—————
Hi there soapy mavens! My name is Jen and I write a wedding blog called Something Turquoise, the only wedding blog that truly embraces the DIY bride. That is why I have the pleasure of being here on Soap Queen during DIY wedding week!
I would personally call myself a hardcore DIY-er, but I completely understand if you are not. So let's say you are a creative bride who wants to make a few special things to give that unique touch to your wedding day, but without burning your fingers on a hot glue gun or breaking the bank on crafting tools you might not use again. Well you are in luck, because today I'm breaking down the 5 easiest projects to DIY for your wedding!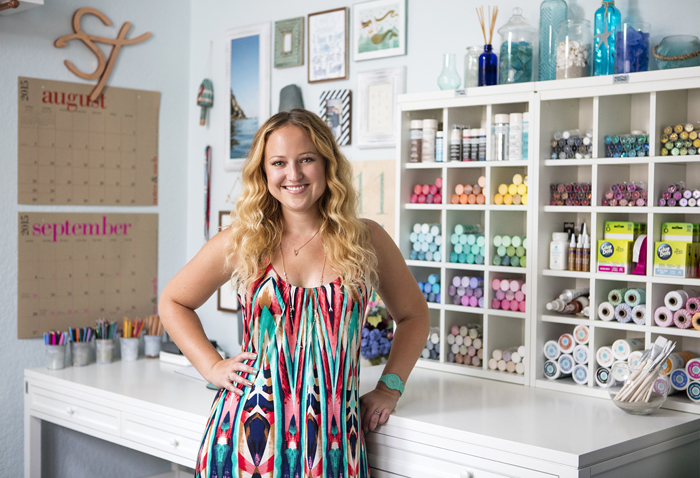 In discussing these 5 projects, I want you to keep in mind that I'm not telling you to arrange your own flowers, make your own invitations or sew your own dress, because those details are large scale projects that will take specialized expertise and lots of time. The ideas below are easy because they are not only quick, but you also don't have to make a ton of them (like favors). Many brides think making favors is easy – and although the favor itself might be easy to create, you'll still have to make anywhere from 100-200 of them. The details I'm showcasing pack a special punch and will make your day ultra personal without making you go DIY crazy. How detailed you get with these items is up to you and your skill level, but any type of crafty bride will be able to execute these ideas with ease!
1. WILL YOU BE MY BRIDESMAID GIFTS
This is an absolute must now a days, so you might as well get creative with it! Take a little extra time to handcraft something special for your besties because you know they'll truly appreciate it. Whether assembling a large gift box packed full of fun items or just a special handmade card, your love will shine through this project. You can easily search Pinterest or Google for great ideas that will fit your theme and style. Many sites, like mine, even offer free printable designs!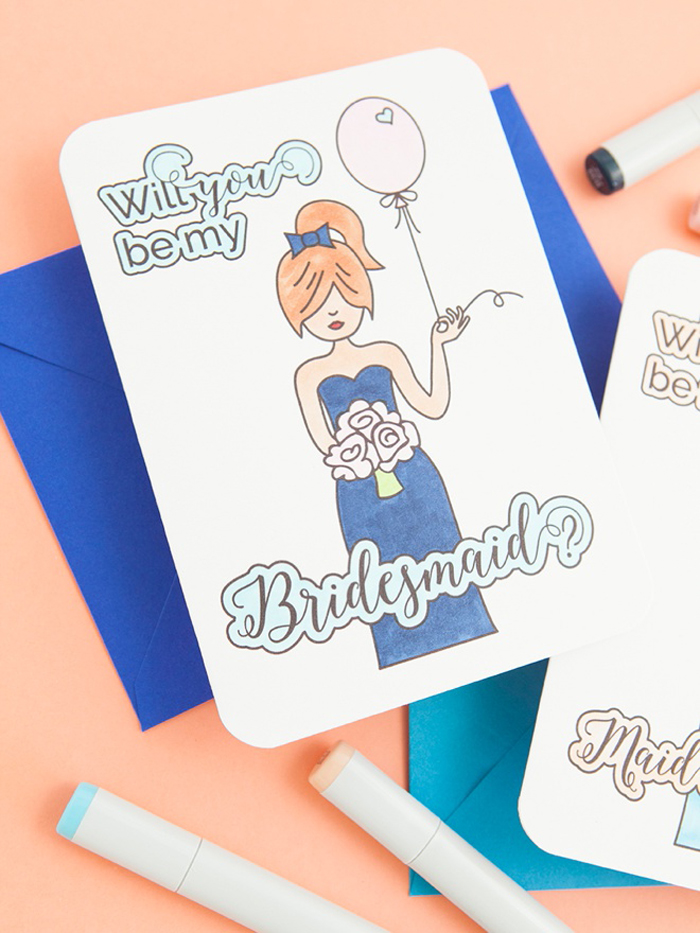 Make your own "Will You Be My Bridesmaid Coloring Cards." Image + project courtesy of: Something Turquoise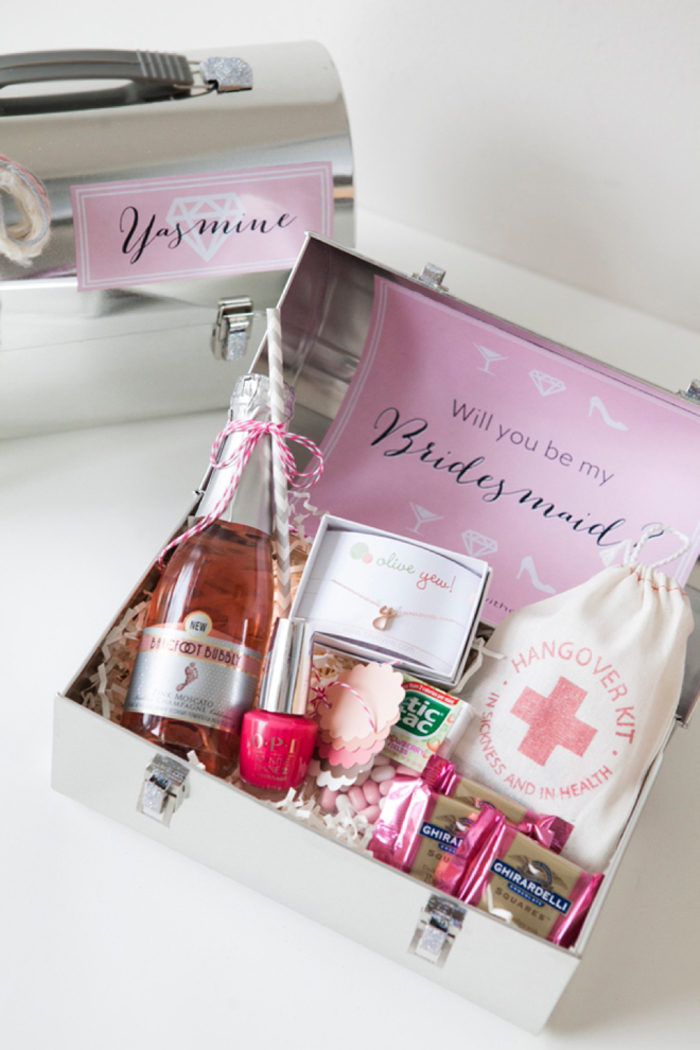 Make your own "Will You Be My Bridesmaid Tin Boxes" plus ideas for the Groomsmen too! Image + project courtesy of: Something Turquoise