Jan of Sunlit Soap was the first winner of the #SoapShare contest on Instagram that I started about a year ago. The moment I saw her gorgeous Meryt Mermaid Soap, I knew immediately she was the winner. Jan has a keen eye for design, and it shows in every bar. She is a master of pairing colors, utilizing mica lines to create definition, and using just the right amount of sparkle. Jan also takes beautiful photographs, which really sets her products apart. Read more about Jan, including how she got started soaping 15 years ago, her photography advice and her top soaping tips. -A.M.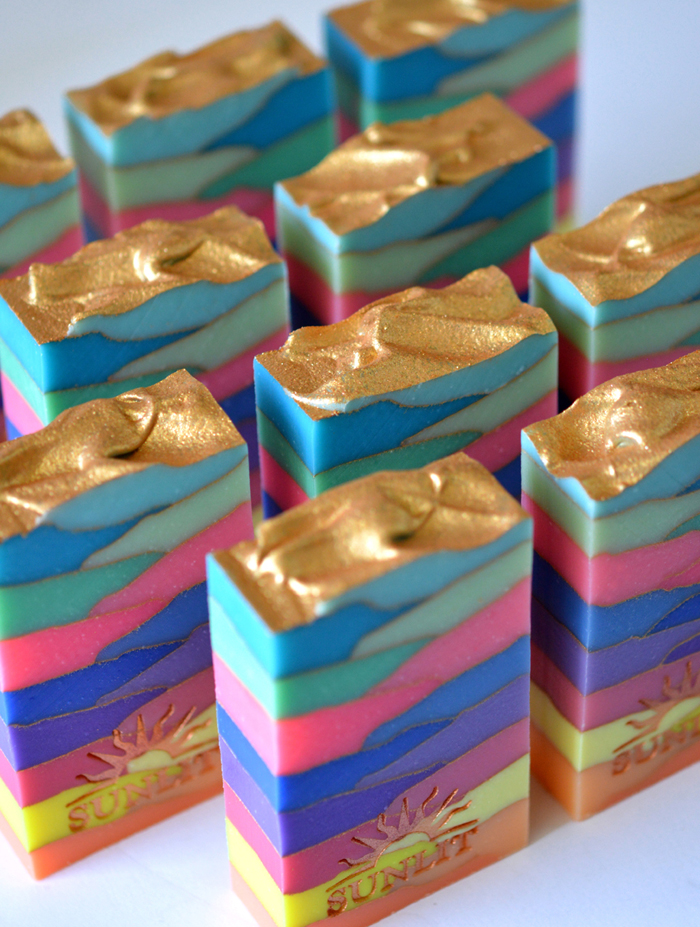 Jan's Harlequin Soap is the perfect example of Jan's expert use of color, layers and mica lines. 
How long have you been soaping for and how did you get started?
More than fifteen years. The idea hit me after randomly spotting a local class offering. I didn't pursue the class, but shortly thereafter my Mom asked for birthday gift hints and I mentioned a book on soapmaking. At the time it was not the widespread craft that it is today, and online information was nowhere near as prevalent. Mom delivered, and soon I was consumed by the pages of "The Complete Soapmaker: Tips, Techniques & Recipes for Luxurious Handmade Soaps" by Norma Coney. The colors, textures, shapes, process – all of it – proved irresistible. Interestingly, that edition referred to the use of clothing dye as soap colorant. A lot has changed (and no I never tried that). My first batches of soap were hand-stirred castile, as I hadn't yet figured out where to find other supplies besides olive oil and Red Devil lye. I'll never forget cutting in to the first solid batch, holding a bit under running water, and finding that it was, in fact, soap. So began a love for this craft that has woven its way through my very soul.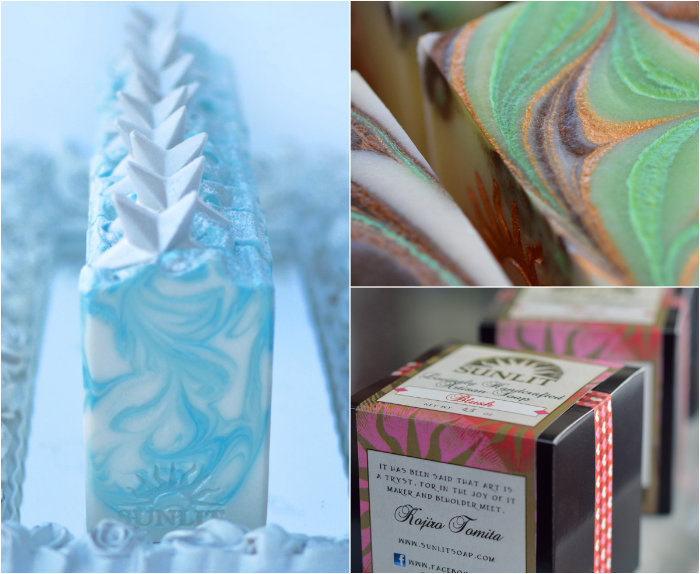 Left to right, clockwise: North Star Cold Process Soap, Haleakala Cold Process Soap, Blush Cold Process Soap