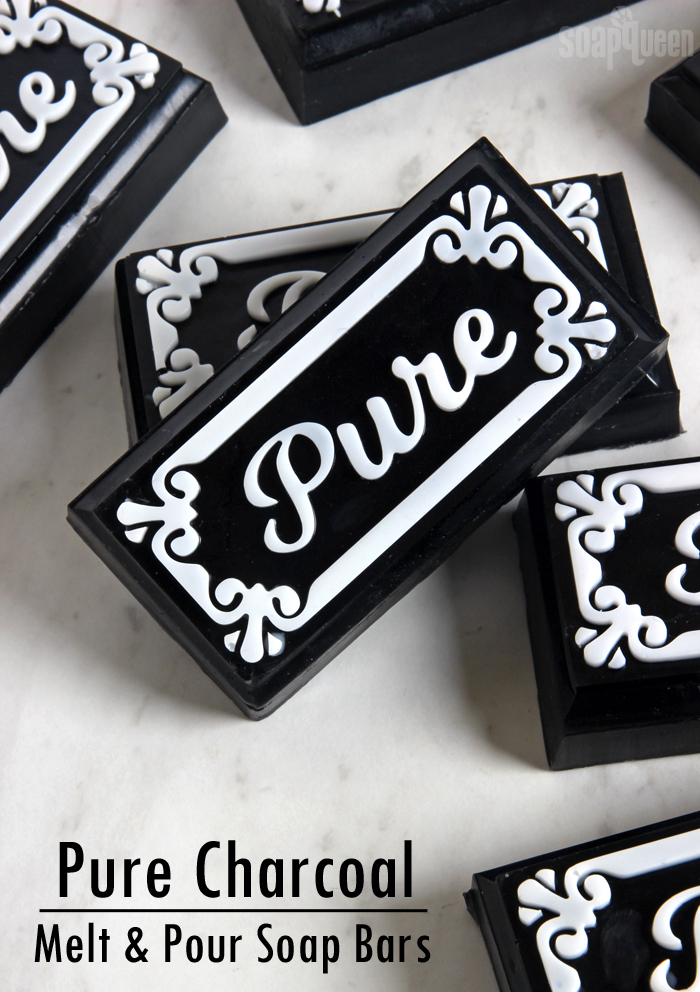 A few weeks ago I shared a recipe for Charcoal & Tea Tree Facial Bars made with cold process soap. I got quite a few requests to create something similar with melt and pour, so these Pure Charcoal Melt & Pour Bars were created! They are made in the brand new Pure Soap Silicone Tray Mold, which was specially designed by the Bramble Berry team. The details in each cavity are deep enough to make filling in each space as easy as possible. This new mold is suitable for cold process and melt and pour as well as lotion bars.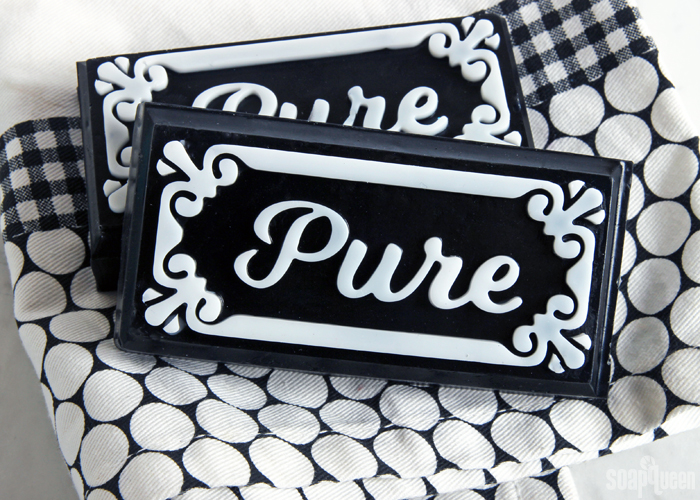 This soap is created with Aloe Vera Melt and Pour Base which contains 5% aloe vera gel. It has a slight green tint, but the activated charcoal covers that right up. Tea tree essential oil gives the bars a refreshing and earthy scent. The soap contains two full teaspoons of charcoal so they're great for oily skin. The charcoal does create a gray lather but it's very faint. If you prefer, you can reduce the amount of charcoal to prevent any color in the lather. Learn more about charcoal here.
Want to see this recipe in action? Scroll down to the bottom of this post to watch Anne-Marie make these bars!